Woodside Petroleum
Woodside + BHP Aussie oil & gas: inspiration or desperation?
Buying BHP's Australian oil and gas assets could allow Woodside to escape its lost decade, but its shareholders and Australian taxpayers should count their fingers after the handshake.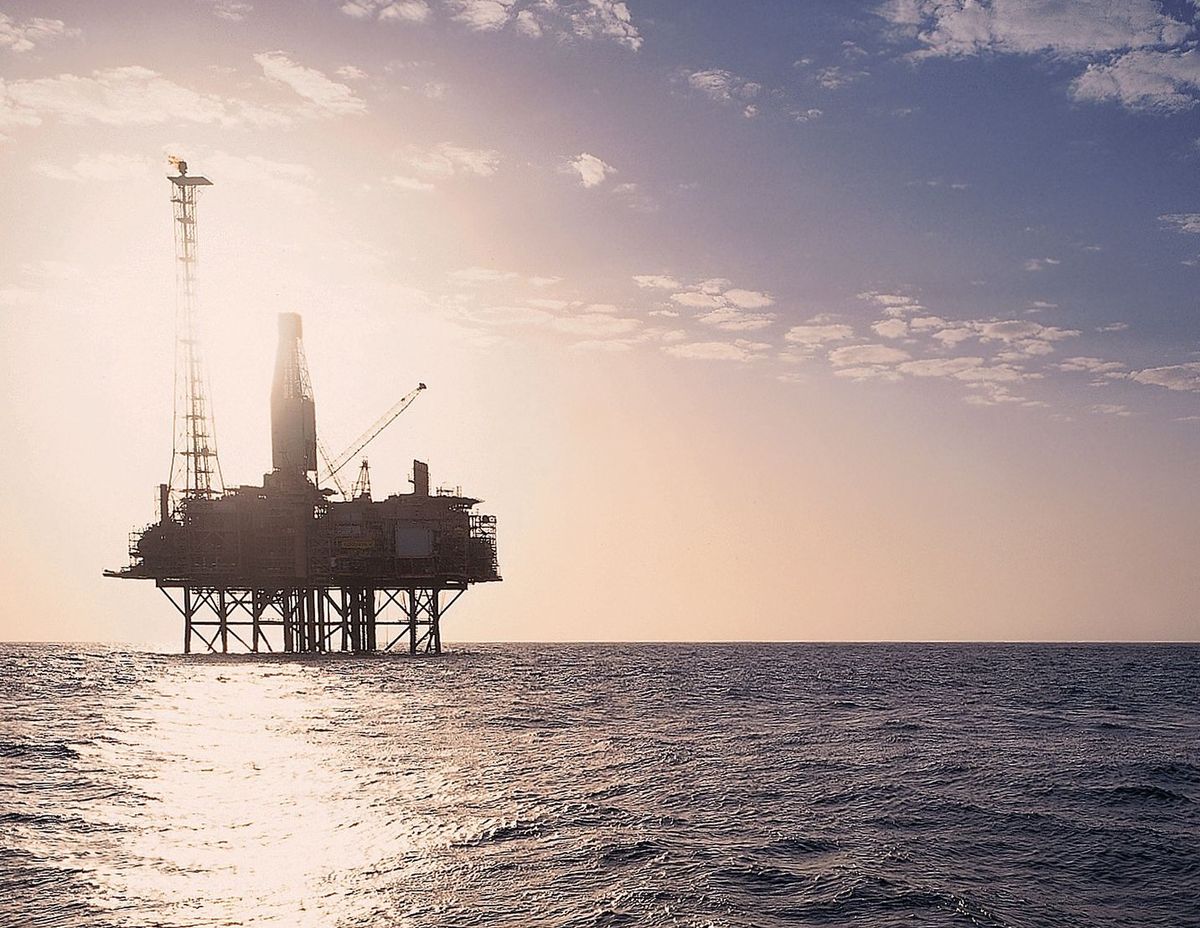 ANALYSIS
If the adage that where there is smoke, there is fire, applies to oil and gas deals, then Woodside and BHP are definitely up to something.
Persistent industry chatter of a Woodside BHP transaction went public this week with a multitude of media reports suggesting various permutations with the common theme that BHP wants out of oil and gas and Woodside is involved.
If BHP has been busy planning an escape from hydrocarbons, it may explain the unexpected $US90 million ($123 million) "business development and evaluation expense for Petroleum" revealed in this week's end of year operational review.
BHP chief executive Mike Henry has consistently talked up the value of BHP's petroleum division, but that is no indication that a sale is a change of heart. It makes as much sense to boost assets you want to keep to assure investors as it does to praise them to attract buyers.
There are three reasons why Henry may want to offload BHP's oil and gas interests: have a pure-play green(ish) materials business to pitch to investors, avoid upcoming massive decommissioning costs, and sell out before the hydrocarbon fire sale begins.
A retreat from oil and gas is a logical extension to BHP's two-year plan to exit thermal coal announced a year ago that may have been left too late to maximise returns.
The torrent of positive PR from this week's nickel supply deal with Tesla is a more pleasant experience than protests about emissions from Woodside's Scarborough to Pluto LNG project that BHP has a stake in.
A sale of BHP's Australian and international petroleum assets, priced at $US14 billion ($19.1 billion) by RBC Capital Markets, would be an enormous boost to BHP's coffers already overflowing from the high-margin iron ore wealth it extracts from the Pilbara.
The pure-play miner could then fully decarbonise its operations and supply chain for a completely clean and green offering to investors and customers.
Old assets are a hard sell
However, BHP's most significant petroleum assets in Australia – one-sixth of Woodside-operated North West Shelf and half the Bass Strait operation run by ExxonMobil – are not a buyers delight.
Both assets have a sprawling array of ageing facilities and a limited future.
Production from the North West Shelf dropped seven per cent in the past 12 months and is in terminal decline. Woodside's CO2-filled Browse fields were to fill the five-train LNG plant near Karratha, but the project is unlikely to proceed. Perth Basin gas from Waitsia will provide some help, but the WA Government has banned all further export of onshore gas.
In the Bass Strait, BHP has to wear half the bill of constant decommissioning for a decade or more, starting with 180 wells and ten platforms ordered by offshore safety regulator NOPSEMA.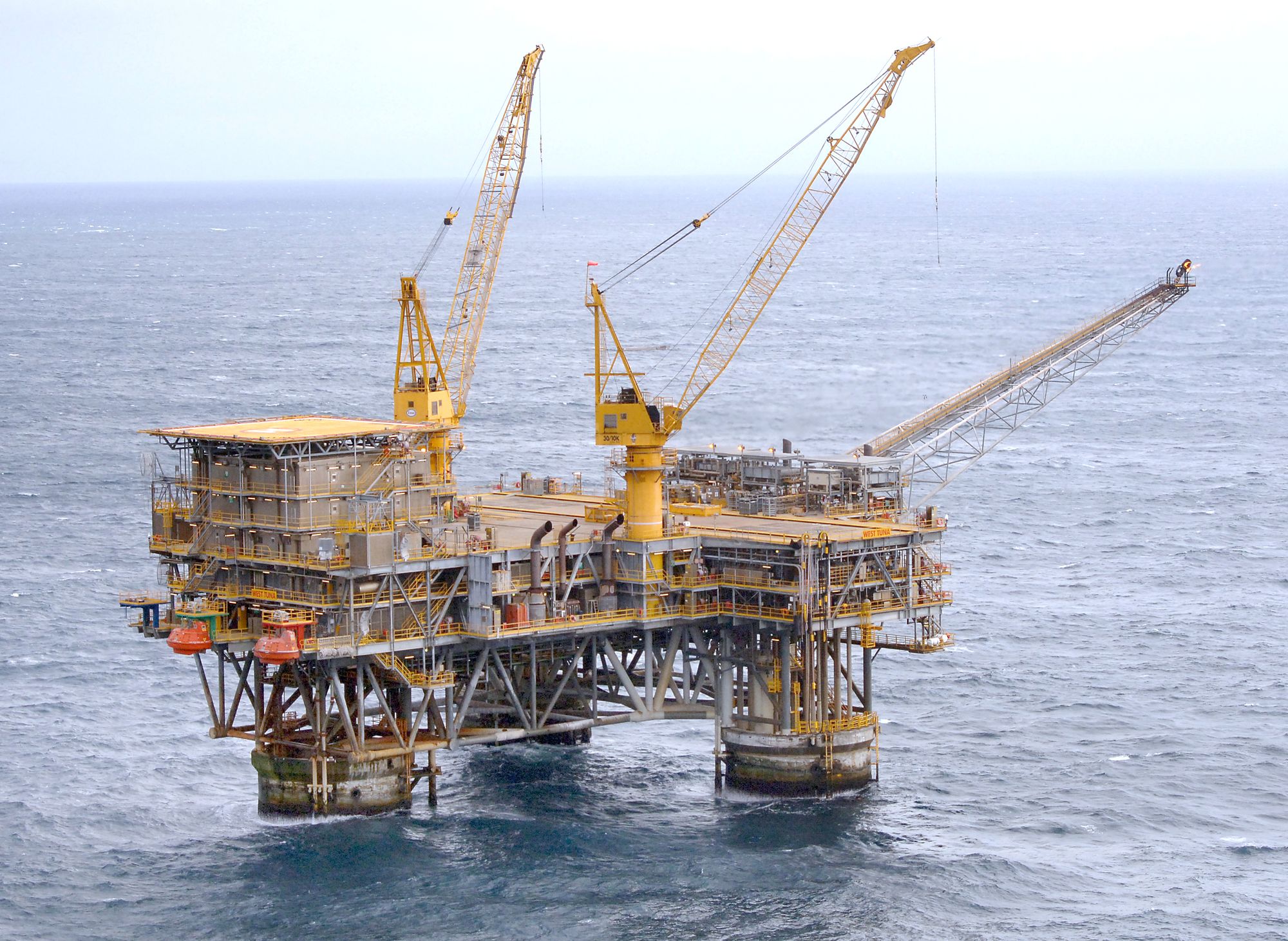 The Federal Government has closed off the easy outs on decommissioning after being saddled with the up to $1billion cost to clean up the Northern Endeavour.
NOPSEMA is taking action to stop constant delay; new financial assurance and change of control provisions make a sale to a less financially robust buyer difficult; and trailing liabilities keep the seller exposed to decommissioning costs if a later owner folds.
So, BHP must find a buyer acceptable to the Federal Government with interest in two assets on opposite ends of the continent with significant near-term cash flows but costly and questionable futures.
Woodside needs something – now!
So why is there talk of Woodside being interested in BHP's fossil fuel cast-offs?
Chair Richard Goyder has no apparent need to invest in offshore Victoria or double his equity in the North West Shelf.
Few companies in Australia have a more explicit objective than Woodside: develop the Scarborough gas field to an expanded Pluto LNG plant.
The strategic clarity comes from a decade of failure to develop any other viable replacements for already falling North West Shelf production and output from the Pluto field that could come off plateau as early as 2026.
A company with only one option has no choices.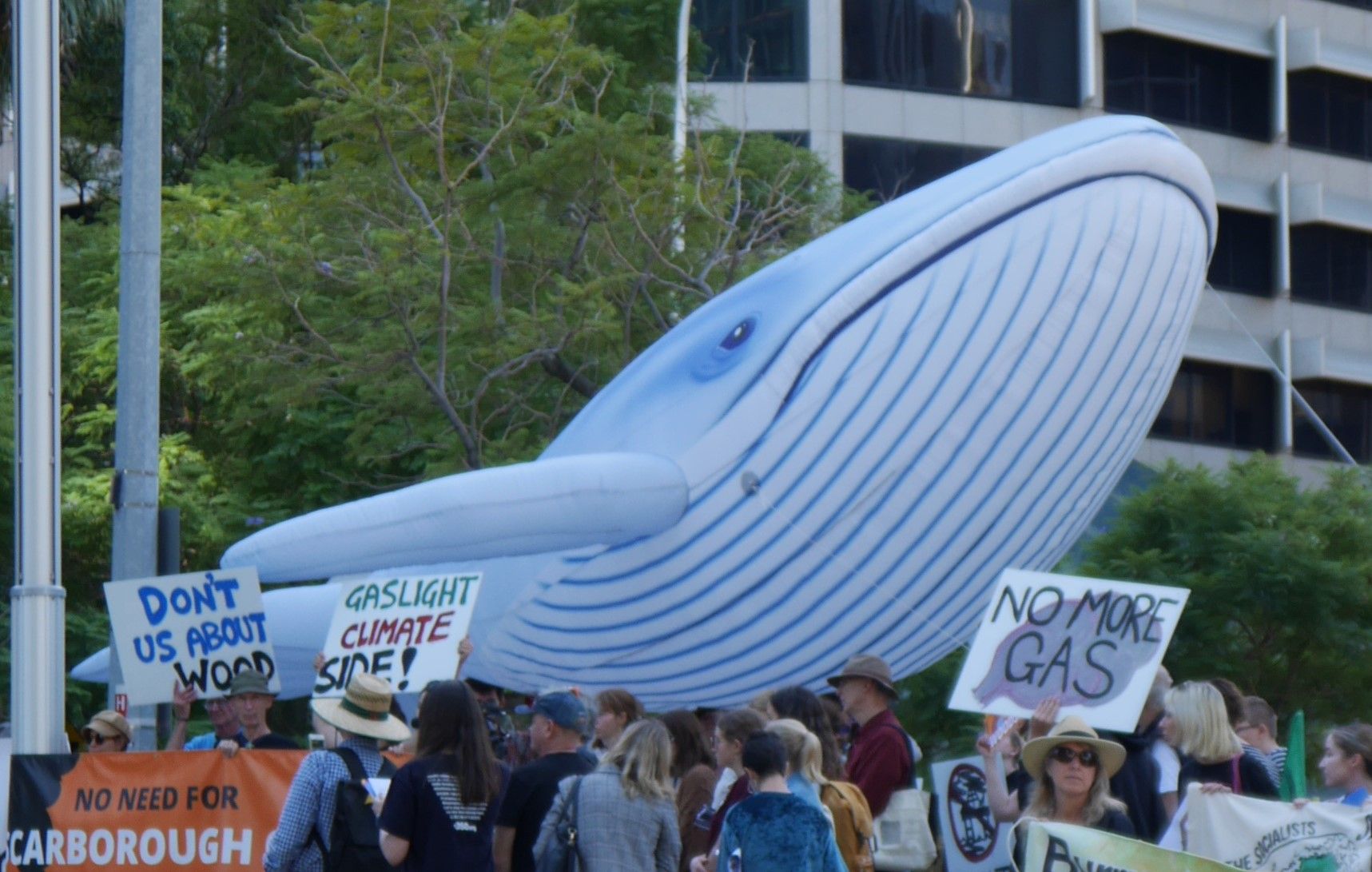 Woodside must jump two hurdles to sanction the $US11.4 billion Scarborough to Pluto project this year: sell down its high equity and get BHP, with a 26.5 per cent stake in Scarborough, on board.
Last week Woodside launched a sell-down of its 100 per cent interest in Pluto Train 2 and 73.5 per cent share of Scarborough, with some sale of Pluto Train 2 equity required for sanction.
However, potential buyers will want to know where BHP stands before making a long-term investment.
The miner has been less interested and less hurried about Scarborough than Woodside since early 2019, when Woodside had to fully fund the front-end engineering and design.
Without BHP's approval, Scarborough cannot proceed. That outcome would save the miner about $US1.4 billion and destroy Woodside's future.
The easy solution for Woodside is to buy BHP out of Scarborough, but that is baby steps for BHP escaping oil and gas.
A better outcome for BHP is to agree to sell out of Scarborough only if Woodside buys all its Australian petroleum interests.
Making its Australian assets a job lot may be brutal commercial blackmail by BHP, but it could work.
Is a bigger Woodside better?
Credit Suisse head of Australian energy research Saul Kavonic said buying BHP out would allow Woodside to grow, realise cost and JV synergies and solidify its balance sheet.
"Woodside is in an advantaged position to acquire BHP Petroleum's Australian assets given asset knowledge, cost and JV synergies, pre-emptive rights, and limited buyer pool," Kavonic said.
Kavonic said while Woodside would acquire a significant decommissioning liability in the medium term, the immediate cash flow boost would help fund the construction of Scarborough and Pluto Train 2. Scarborough revenue would begin to flow before the biggest decommissioning bills came in.
However, Kavonic added one requirement for success: Woodside needs to savvily manoeuvre through the negotiation.
BHP's biggest advantage at the negotiation table is that it can wait, and Woodside cannot.
More delays to Scarborough diminish the credibility of the project to potential buyers of both equity and LNG. Additionally, the contracts in place to build Scarborough, including a specialised pipelay vessel, will not last forever before they must be renegotiated and rescheduled.
Should a deal be agreed, Woodside is in no position to pay cash to BHP as it already needs to sell down just to afford Scarborough and Pluto Train 2.
One solution floated in The Australian yesterday was that Woodside pays BHP in shares that the miner distributes to its shareholders.
BHP is instantly free of its Australian oil and gas assets, and its shareholders add Woodside shares to their portfolio.
Whether the Woodside board, which seems unable to manage a chief executive transition, wrangles a good deal for existing shareholders will take many years and hindsight to determine.
Will BHP be kept on the decommissioning hook?
What will be clear from day one is that a significant portion of the $52 billion bill to clean up after Australia's offshore oil and gas producers would be concentrated in one company.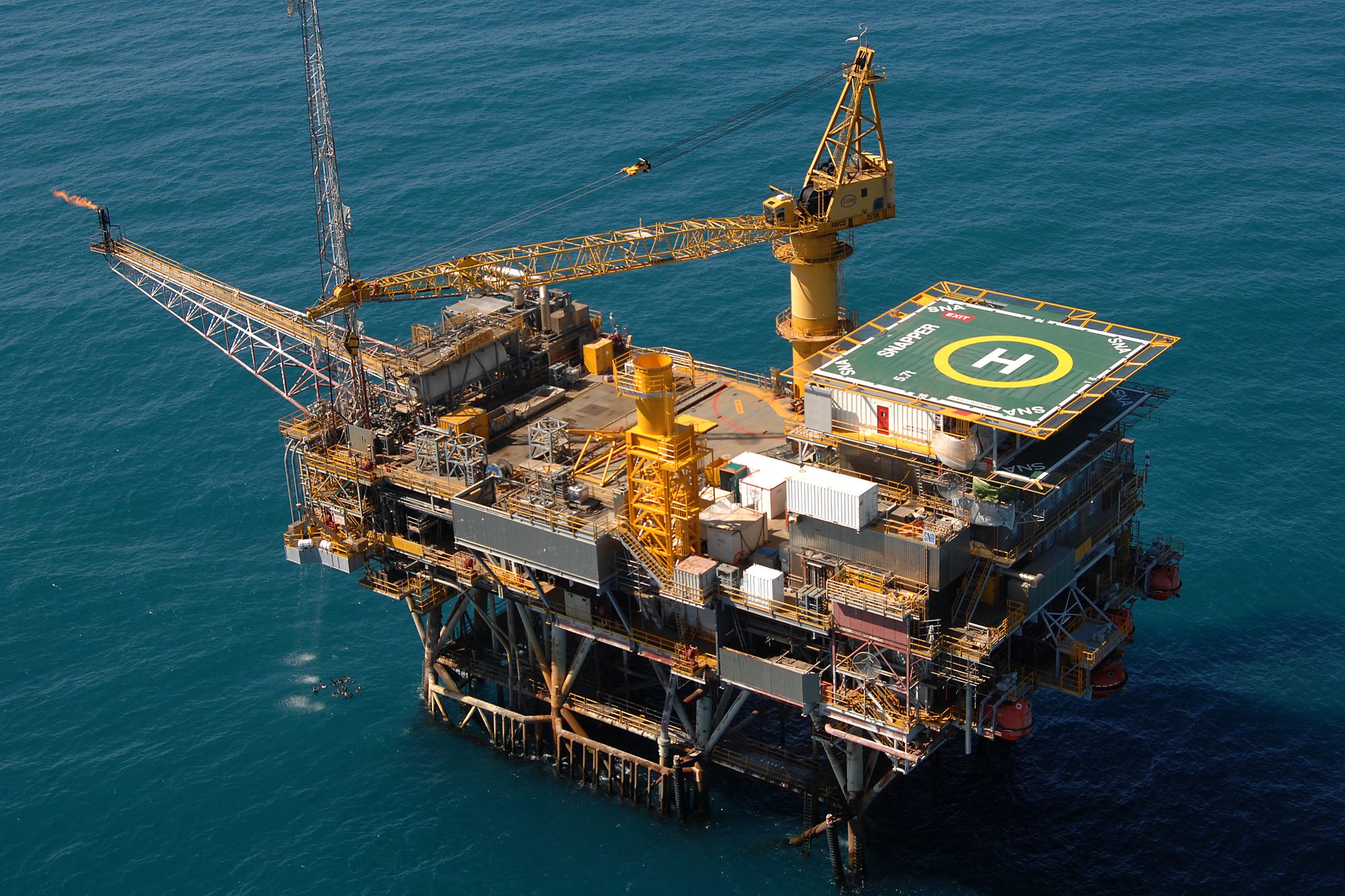 With oil and gas production set to decline over coming decades, many pure-play hydrocarbon companies will fail when decommissioning liabilities exceed the value of remaining production.
Under Australian law, decommissioning is a joint liability, so if one company in a joint venture fails, others have to pick up the tab.
The Energy and Resources Law Association earlier this year submitted to a review of decommissioning arrangements that "The Government's real exposure to risks posed by insolvent titleholders, therefore, occurs when the titleholders do not include a strong participant."
If BHP stayed in oil and gas, they would likely eventually be the strongest participant in most of their joint ventures on the back of their unique mining revenue.
Legislation before Federal Parliament has trailing liabilities that could, as a last resort, make BHP liable for the entire cost of decommissioning the North West Shelf and the Bass Strait if all other participants failed in coming decades.
It may be a low probability outcome, but given the billions of dollars involved, very reassuring for future Australian taxpayers.
The scenario is likely to have occurred to BHP's lawyers, who would prefer arrangements that make such a clawback very difficult.
Should a BHP Woodside deal happen, Resources Minister Keith Pitt would be doing future generations a service by insisting on explicit provisions to ensure the taxpayer is no more exposed to offshore decommissioning liability than they are now.
---
Main image: Goodwyn A platform of the Woodside-operated North West Shelf project that BHP has an interest in. Source: Woodside Energy Limited.
---