LNG
Inside Woodside's hall of mirrors Browse LNG is dead
Cost, climate concerns and delay have killed Woodside's Browse LNG project and now it must negotiate with its old foes, the North West Shelf partners, to ensure Scarborough is developed.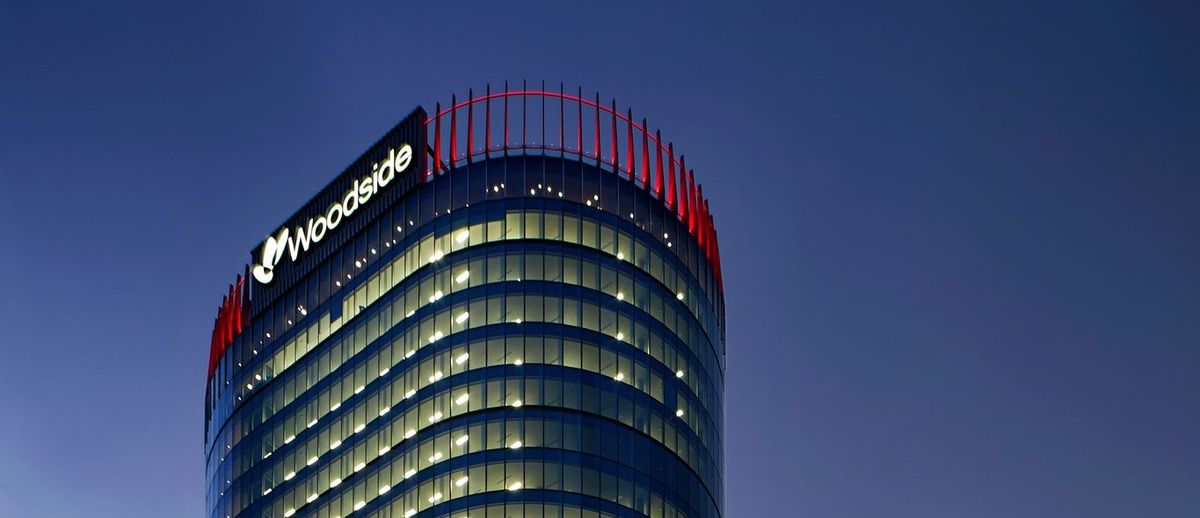 ANALYSIS
The key to Woodside's future was raised at its May 2019 annual general meeting, not by chair Richard Goyder or chief executive Peter Coleman, but by a shareholder.
If the world moved to limit global warming to 1.5℃ "how much of our company's planned capital expenditure could end up being stranded?" the lady asked.
"Let's be clear the world has signed up for 2℃," Coleman said.
"1.5 ℃ is just a recent report that has been recommended but not accepted by anybody,
"So, for companies to start moving to a 1.5℃ scenario might be a little too fast, I think."
Coleman noted that "under a 1.5℃ scenario, of course, the amount of natural gas gets cut."
This week Woodside's thinking caught up with the shareholder as it acknowledged a world with less gas demand and doubled its assumed carbon price to $80 a tonne of CO2.
"It depends on whether you are a believer in the 2℃ scenario or the 1.5℃ scenario," a newly accepting chief executive told investment analysts.
"If you are really targeting 1.5℃ you need to be around that $US80 a tonne longer term."
Woodside has now accepted the premise of last year's question but has not answered it: what assets will be stranded?
The answer is the $US20.5 billion Browse project.
Just browsers, no buyers
The plan is to supply gas through 1000km of pipe to the existing North West Shelf LNG plant that will shortly have spare capacity as production from its own fields declines.
It is the fourth attempt to monetize this remote gas, and likely the last.
Even before COVID-19 if you asked an investment analyst, industry consultant or oil and gas insider, the answer was uniform: Browse would not fly.
Browse is expensive and dirty: the worst possible attributes for an LNG project in a world of lower prices and heightened climate concern.
The $US20.5 billion cost for the offshore facility was looking underdone in February when Coleman said Woodside would lengthen the duration of the front end engineering design as the topsides equipment was in the "top decile of complexity on a global scale."
The offshore plan included nothing to reduce or bury carbon emissions.
The other cost to develop Browse that Woodside never revealed was the life extension of the ageing NWS plant that Wood Mackenzie recently put as high as $US12 billion.
Browse gas contains between 8% and 12 % CO2, has to be pumped 1000km and would then be processed in the inefficient NWS plant. This chain means Browse would emit more CO2 for each tonne of LNG produced than any existing Australian offshore project.
BP and Shell that together own 40 per cent of Browse have vast portfolios of investment opportunities to choose from and newly-strengthened goals to be greener would be reluctant to put money into Browse.
Woodside showed its true commitment to Browse this week by delaying a final investment decision to the open-ended "from" 2023.
Browse is dead, but right now it suits Woodside to pretend otherwise.
In a big hole
This week Woodside booked a $US4.37 billion post-tax impairment, due to write-downs on projects, exploration assets and a loss-making US LNG deal, after cutting its long term price forecast to $US65 a barrel for Brent crude.
BP announced a $US13 to $US17.5 billion post-tax impairment in June that was shortly followed by Shell's $US15 to $US22 billion impact.
Comparing the minimum impairment to current market capitalization Shell had a 12 per cent hit, BP 16 per cent and Woodside's impairment was an enormous 30 per cent of its value on the ASX.
Woodside's impairment relative to its size would have been much more than twice its rivals except for its higher price assumptions. In the long-term Shell sees Brent crude costing $US60 a barrel, BP estimates $US55, but Woodside has chosen $US65.
Citi analyst James Byrne said the LNG industry, particularly customers, used lower price assumptions than Woodside.
Shell and BP have retreated to their bunkers to plot new corporate strategies they will reveal later this year.
However, Woodside chief executive Peter Coleman on Wednesday told investment analysts the company was "still very much committed to our overall Burrup Hub strategy."
Scarborough beached?
In addition to Browse, Woodside's so-called Burrup Hub growth plan includes spending $US11.4 billion for the Scarborough field it owns with BHP to feed a new LNG train built at the Pluto LNG project.
Respected industry consultant Wood Mackenzie concluded that LNG from the Scarborough project delivered to Asia would be the most expensive of nine rival projects. Browse was not considered.
An investment in Scarborough can only meet the 12 per cent internal rate set by Woodside's board if Woodside's higher-priced vision of the future eventuates, according to Citi's Byrne.
The obvious solution to improve the economics of Scarborough is to process the gas in the NWS plant and avoid the $US6.1 billion construction of a second LNG train at Pluto.
The economics could stack up if the six NWS partners do not charge too high a toll to process Scarborough gas into LNG, but the partners not in Scarborough will want to extract as much value as possible from Woodside and BHP.
Woodside needs to be seen to have a BATNA - a best alternative to a negotiated outcome – so the other companies think it could walk away if the NWS toll is too high.
That BATNA is Pluto train 2. For Woodside to be considered as serious about sending Scarborough gas to Pluto instead of the NWS, it must also persevere with the Browse to NWS option.
When Woodside took its stake in Scarborough to 75 per cent in early 2018, it undoubtedly intended to execute its two-project Burrup Hub strategy.
However, in the intervening two and a half years, the outlook for LNG projects has shifted more than any company could have imagined and Browse no longer has a role.
Scarborough, however, is cleaner, simpler and has an option to be developed independently from the notoriously troublesome NWS venture. Without Scarborough, Woodside's future would now look bleak.
Musical chairs
Woodside's chances of clinching a deal with the NWS for Scarborough is complicated but perhaps helped by Chevron's recent announcement that it wanted to sell its one-sixth stake in the NWS.
With NWS production starting to decline from as early as this year, BP and Shell may also want to sell out. A sale would free up capital for investment in cleaner energy and remove the emissions of the inefficient NWS plant from their carbon accounting.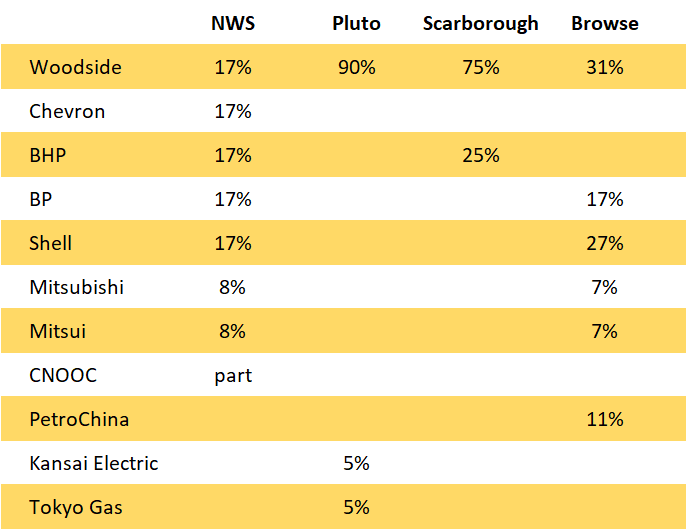 Coleman said this week that new investors would likely share a common goal of maximum utilization of the NWS plant "rather than the asset be simply parts a global portfolio."
Woodside's problem is who those buyers would be. The local company may able to afford to buy out one partner, but no more.
An old plant needing up to $US12 billion spent on it with considerable uncertainty about throughput does not tick any boxes for infrastructure investors that seek low risks. Financing the purchasing of a massive carbon emitter could also prove difficult as climate concerns around coal increasingly move into the gas space.
Coleman told the investment analysts this week that the next 12 to 18 months would determine the company's growth plans.
"Our plans will reflect the reality of the marketplace, but the great thing is…we do have a lot of optionality in what we do, and we'll be making sure we exercise that optionality to get the best outcome," Coleman said.
Byrne said the market was not factoring the growth plans into the share price.
"The inherent assumption is that the market believes that the projects are either not economic or don't trust management to be able to execute and take these projects all the way forward to an FID," Byrne said.
"It's effectively a very high-quality base business that gives you the free option on the growth."
---
Main image: Woodside's headquarters in Perth. Source: Woodside Energy Limited