Carbon Emissions
WA EPA & industry make real moves to net-zero by 2050
Fortescue and Mitsui appear to have agreed massive emissions cuts with WA's environmental watchdog that is now looking at Woodside and Chevron LNG projects.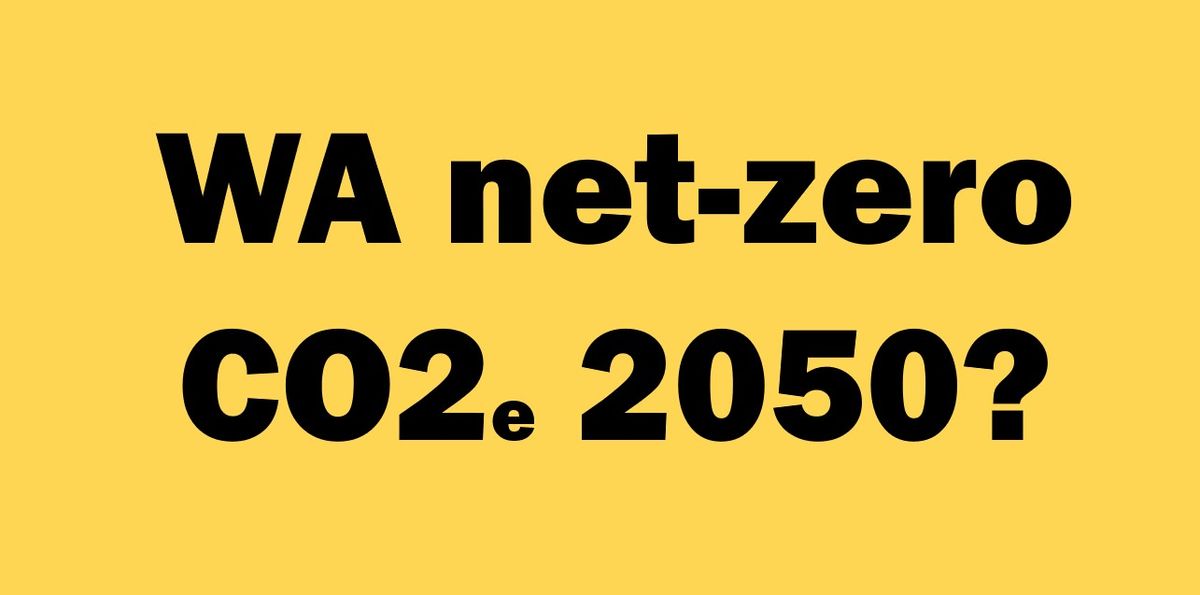 Two significant projects by Fortescue and Mitsui will taper their carbon emissions towards zero by 2050 in the first tangible steps towards cutting WA's soaring emissions.
The WA Environmental Protection Authority has recommended significant emission cuts or offsets for Mitsui's Waitsia gas project and a power plant for Fortescue that substantially match the companies' plans.
Fortescue's 165-megawatt gas-fired power station for its Iron Bridge magnetite project will emit about 670,000 tonnes of CO2 a year when it starts up in 2025 and emissions will be progressively reduced or offset to zero by 2040.
Waitsia will reduce or offset 60% of its planned 300,000 tonnes a year of carbon emissions and make a further 10 per cent cut by 2040.
Waitsia would spend about $2.8 million on offsets in its first year if purchased at the average price of $15.74 a tonne of CO2 achieved at a Clean Energy Regulator auction in early September.
Both companies said they would prioritise emission reductions before the purchase of carbon offsets.
Emissions from Woodside's existing North West Shelf LNG plant and planned second LNG train at Pluto, Chevron's Wheatstone LNG plant and Perdaman's proposed urea plant are all before the EPA for review.
Back with a bark
Climate heating carbon emissions from WA increased 23% from 2005 to 2017, mainly due to new LNG plants while all other states recorded drops of at least 10 per cent.
WA's environmental watchdog appeared vanquished in March 2019 after it attempted to rein in WA's emissions.
The State's big polluters ignited a media frenzy and pressured the State Government to quash an EPA guideline that it would recommend the offset of all carbon emissions from large new projects.
While the Environmental Protection Authority worked on a new approach, the State Government announced in August 2019 an "aspiration of net zero by 2050" in a greenhouse gas policy for major projects.
The policy that required no emission reductions before 2050 was welcomed by Woodside, the chief opponent of the EPA's full offset proposal, and was reported as an attempt by the Government to muzzle the EPA.
Minister for Energy Bill Johnston released the policy, not the Minister for Environment Stephen Dawson.
Johnston said there were no plans to nominate interim reduction targets for the 30 years to 2050.
At the time EPA chair Tom Hatton said the scientific consensus was that to limit global heating emissions had to reduce to net-zero by 2050 gradually.
The EPA published a new guideline in April 2020 that required proponents of new projects to submit a plan that showed emissions reductions over the life of the project as well as a contribution to net-zero by 2050.
Waitsia gas production, FMG gas consumption
Mitsui initially planned to reduce or offset 10% of Waitsia's emissions by 2025 and 26% by 2030, according to a greenhouse gas management plan submitted to the EPA in May 2020.
The proposal ignored a long-standing practice in WA to require the offset of all CO2 that comes from the reservoir: about 60 per cent of Waitsia's emissions due to the reservoir having a CO2 content of about six per cent.
In August Mitsui issued a revised plan to offset all reservoir emissions and achieve a further 10 per cent cut in 2040.
A Mitsui spokesperson said the company would focus on avoidance or reduction of emissions but said if required there are sufficient offsets available to meet the targets.
Mitsui and its partner Beach Energy are targeting a final investment decision in the December quarter.
Fortescue did not nominate emission cuts in its first submission to the EPA as company-wide targets were under development.
In June Fortescue released its goal of zero operational emissions by 2040, starting with a 26 per cent drop this decade and shortly afterwards issued a complying plan for the power station.
Fortescue chief executive Elizabeth Gaines said the iron ore miner's goal of net-zero operational emissions by 2040 led the industry.
"This goal is core to Fortescue's climate change strategy and is underpinned by a pathway to decarbonisation, including the reduction of Scope 1 and 2 emissions…by 26 per cent from 2020 levels, by 2030," Gaines said.
"Our primary focus is on avoidance and reduction of our emissions, with offsets used to address residual emissions where economically viable decarbonisation opportunities and technologies are unavailable."
Not just words, deeds required
Three appeals have been lodged against the EPA's recommendations for the Fortescue Power station, and Waitsia has attracted 21 appeals.
Spokespeople for Fortescue and Mitsui said the companies had not appealed.
After the Appeals Convenor investigates the appeals the EPA's recommendations go to the Minister for Environment Stephen Dawson for approval.
Dawson is obliged to consider the EPA's advice on environmental issues but can go against them for other reasons.
With the proponent's plans very close to the EPA's recommendations, it would be unusual for a minister to reject the emissions reduction conditions for being too demanding.
The Department of Water and Environmental Regulation administers and enforces whatever conditions Dawson signs off.
EPA chair Tom Hatton said both companies would breach their conditions if they failed to meet the emissions targets outlined in the proposed Ministerial conditions.
"If the CEO of the DWER finds that the proponent has not complied with an implementation condition, then the CEO may exercise any power in respect of the non-compliance that is afforded to him under a written law," Hatton said.
Old and new gas projects under EPA spotlight
An EPA spokesperson said the authority had used the new guideline on all proposals under consideration since it was issued on 16 April 2020.
Large projects with significant emissions currently before the EPA include the life extension of Woodside's North West Shelf LNG plant and Perdaman's proposed urea plant nearby.
In December 2019 Woodside submitted to the EPA a plan to limit NWS LNG plant carbon emissions by 330,000 tonnes a year and ensure any changes to the plant did not result in more than 7.7 million tonnes a year of emissions.
The NWS LNG plant produced 6.85 million tonnes of carbon emissions in the 12 months to June 2018, according to a Woodside emissions report.
The Perdaman urea plant would emit about 650,000 tonnes of greenhouse gases a year, according to a greenhouse gas management plan submitted to the EPA in March. Perdaman proposed to reduce emissions by five per cent by 2035 and an additional five per cent by 2050.
The plans for both projects fall well short of the EPA's guideline.
Woodside also intends to build a second LNG train at its Pluto plant under a primary environmental approval received when it built the first train. However, a revised greenhouse gas management plan is required, and the EPA will assess it under its new guideline.
Chevron's Wheatstone LNG plant is also under review. The project's owners committed to the investment in 2011 knowing there was a requirement to offset emissions from the reservoir.
The Barnett Government removed the requirement in 2013 on the basis that it overlapped with Federal Labor's now rescinded carbon price.
In early 2018 the State Government requested the EPA to review Wheatstone's emissions.
If the EPA makes a recommendation in line with its long-standing practise Wheatstone will have to offset about 1.1 million tonnes of reservoir CO2. The regulator's new guideline means it may also ask for the other 2.9 million tonnes of greenhouse gases to be gradually cut or offset to zero.
The EPA expects to publish its report on Wheatstone by the end of the year, a spokesperson for the regulator said.
Such requirements will massively increase the demand for offsets and make sense of Shell's decision this year to invest in Australian carbon farming.
The State Government's commitment to emissions reduction will be tested if, unlike Mitsui and Fortescue, a project proponent cannot agree with the EPA and opposes the regulator's recommendations.
Minister Dawson's decision in that scenario would indicate the strength of the McGowan Government's commitment to its "aspiration" of net-zero emissions by 2050.
Another signpost will be the State Climate Policy due for release before Christmas that will, according to the major projects GHG policy of August 2019, consider "opportunities to transition WA towards net-zero by 2050."
---
Update 3PM 26 September 2020: Added that the EPA expects to report on Wheatstone this year.
---