Ammonia
$50B Pilbara energy hub targets 10M tonnes a year of green ammonia
The giant $50B Asian Renewable Energy Hub proposed for WA's Pilbara has upsized and switched from providing power to make green ammonia, in Australia's most ambitious hydrogen play.

An expanded $US36 billion ($50.5 billion) Asian Renewable Energy Hub that will export ammonia has received Major Project Status from the Australian Government.
The proposed 26 gigawatts solar and wind farm will export almost 10 million tonnes a year of the carbon emissions-free fuel through a loading facility 20km off Eighty Mile Beach.
The proposed size of the AREH has grown several times since a five-gigawatt project to send power to Indonesia was launched in Jakarta three years ago.
The $US36 billion 9.9 mtpa ammonia hub has a similar cost to Chevron's 8.9 mtpa Wheatstone LNG project that commenced production in 2017.
In May the WA Environmental Protection Authority recommended that a $22 billion 15 GW project that powered both Java and WA's Pilbara region be approved. The subsea power cable to Indonesia has been dropped from the expanded proposal.
The State Government provided that approval last week and yesterday the WA EPA published a revised proposal for 26 GW of renewable energy and ammonia manufacture, but no cable to Indonesia.
The award of Major Project Status means the Federal Government will accelerate project approvals, including through the Foreign Investment Review Board.
Solar capacity has expanded from 2 GW to 10.8 GW in 18 arrays over the approximately 100km by 100km site between Broome and Port Hedland.
The project still plans for 1743 wind turbines, but the maximum ground to tip height has increased 30m to 290m.
The 9.9 million tonnes a year ammonia facility will be located about 30km inland from Eighty Mile Beach.
The downstream facility will include a water desalination plant, electrolysers to produce hydrogen, hydrogen storage, units to extract nitrogen from the air, and plant to combine the hydrogen and nitrogen to make ammonia.
Hydrogen-fuelled gas turbines and biomass generators fed by vegetation removed from the solar array areas will provide back-up power.
The consortium backing the AREH consists of Intercontinental Energy (46%), CWP Energy Asia (44%), Macquarie Group's Pathway Investments (7%) and Danish wind turbine manufacturer Vestas (3%).
Intercontinental managing director Alex Tannoch said the hub would create a new industrial sector.
"The falling costs of wind and solar power, our carefully selected locations, and the vast scale of the facility we are building, all mean it's inevitable that we will be able to produce green fuels that are cost-competitive with fossil fuels," Tannoch said.
"This will speed up the essential decarbonisation of energy-intensive sectors such as shipping, aviation, resource extraction and chemicals."
The group plans a final investment decision for the first export phase in 2025, according to a project spokesperson, but local energy supply could be approved earlier.
Local boost
"We are predominantly an export-oriented project still, but we have voluntarily committed at least 3GW of our generation capacity for the Pilbara, for existing and future energy users," the spokesperson said.
"This could potentially include electrification of heavy vehicles, the production of hydrogen-based fuels to replace diesel fuels, and new downstream mineral and metal processing such as direct reduction ironmaking, alumina refining or aluminium smelting."
Minister for Regional Development Alannah MacTiernan last week said the project would put WA on the map as a major contributor to lowering carbon emissions.
Each tonne of green ammonia saves about two tonnes of greenhouse emissions, according to the environmental proposal.
On that basis a full build-out of the project would cut global carbon emission by 20 million tonnes a year, about 90 per cent of the emissions from WA's Gorgon, North West Shelf, Wheatstone and Pluto LNG projects.
"This development will demonstrate WA's credentials as a world-class investment destination for green energy generation, including the production of exportable commodities, like green hydrogen and ammonia, and green steel manufacturing," MacTiernan said.
"The Asian Renewable Energy Hub could transform the Pilbara, create thousands of jobs and be a major contributor to global efforts to decarbonise the economy."
The consortium estimates there will be 5000 direct construction jobs and 3000 jobs during operations.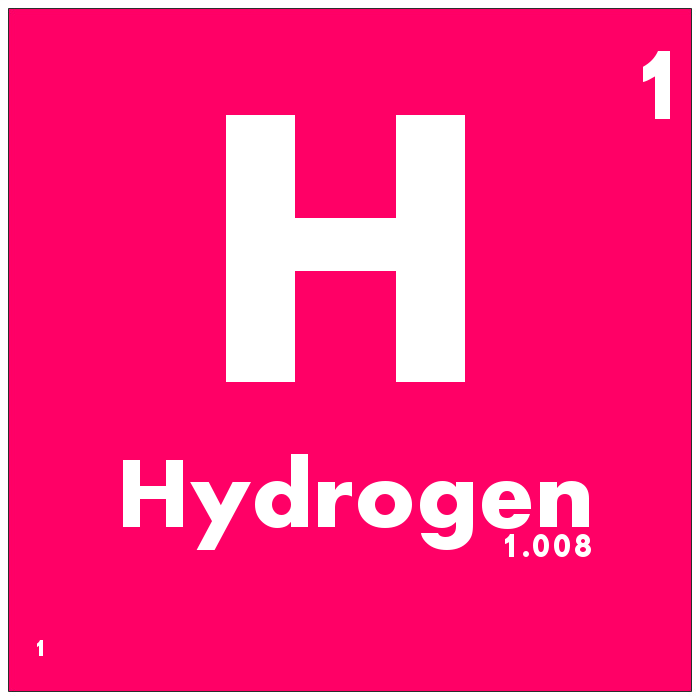 Ammonia players smell growth
International interest in green ammonia has exploded since the AREH was launched to export power to Indonesia.
This year's pandemic-induced gas price and push for a green recovery in many countries, excluding Australia, has seen oil and gas companies join the chase in WA.
BP is conducting a feasibility study for a pilot phase for a project similar to the AREH near Geraldton. Woodside has invested in an APA-led project near the Badgingarra wind and solar farm.
Asian Renewable Energy Hub project director Brendan Hammond said Japan was driving market development to add the clean fuel to coal-fired power stations, power ammonia-only generators and for large ships.
"The only viable non-fossil fuel alternative for blue water ships, frankly, is ammonia," Hammond said.
This week the International Maritime Organisation is hosting meetings to finalise an international agreement to cut carbon emissions from shipping by 50% by 2050.
Hammond said providing power to Indonesia was dropped as the cable constrained the size of the project, it would cross some of the most geologically active seafloor in the world, and the variable generation in the Pilbara had to match demand in Java.
Boiling Cold understands that export of power is still an option for the future.
In contrast, Hammond has great faith in demand for green ammonia, with shipping alone requiring many projects the size of the AREH.
The former mining executive said the competitiveness of large-scale renewable energy generation, like mining, was determined by the quality of the resources.
Hammond said in addition to the Pilbara well known exceptional solar resource the hub's location between the Indian Ocean and the Great Sandy Desert produced strong and regular winds.
He said the only aspect of the project not done at a large scale before was the electrolysis, where technology was consistently improving and driving cost reductions.
"Were not anywhere close to needing to make a decision yet in terms of what the technology or supplier will be," Hammond said.
The hub is attracting interest from global companies looking to invest in future low carbon energy supply chains, the project spokesperson said.
---
Update 7am 23 October: Cost, major project status, Wheatstone comparison and Tannoch comments added. Main image changed.
---
Main picture: Photomontage. Source: Asian Renewable Energy Hub
---