Hydrogen
BP begins chase for giant green ammonia plant in Geraldton
BP has joined Yara in looking at huge projects to unlock WA's vast solar and wind resources to replace gas in the production of ammonia.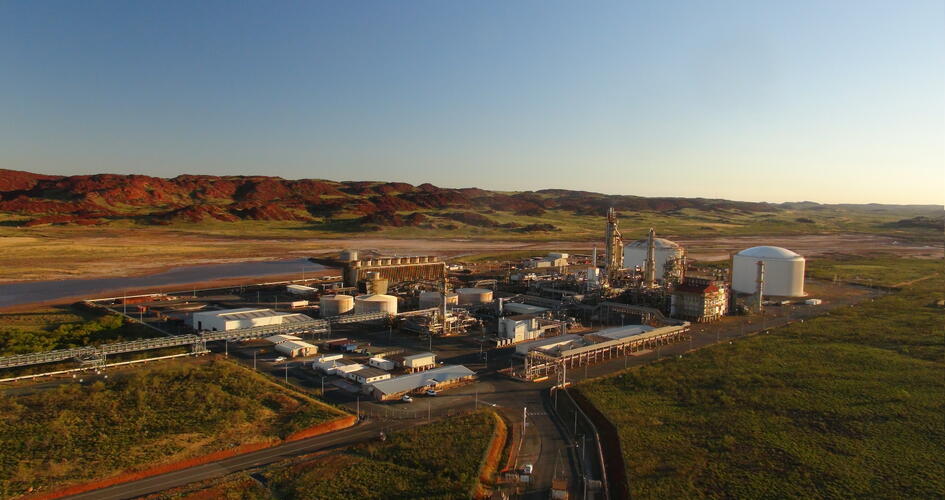 Momentum is growing in WA for a switch from gas to renewable energy with BP announcing it will consider the feasibility of building a green ammonia plant near Geraldton with a $4.4 million feasibility study part-funded by the Federal Government.
The study will consider a potential pilot plant with the capacity to make 20,000 tonnes of ammonia a year using renewable electricity produced on-site or purchased from the grid.
A commercial-scale plant to produce one million tonnes a year of ammonia for local use and export powered by 1.5 gigawatts of renewable electricity could follow.
BP Asia Pacific chief operating officer Frédéric Baudry said BP chose WA for the study due to "its vast solar and wind resources, existing port infrastructure and proximity to large, long-term markets for green hydrogen."
Consultant GHD will conduct the feasibility study that is expected to be finished by February 2021. Lightsource BP, a solar energy company half-owned by BP, will advise on renewable power solutions.
Minister for Energy and Emissions Reduction Angus Taylor said the study would increase the understanding of the economic opportunity and technical implications of a fully integrated renewable hydrogen supply chain.
"This project will build on the strong ammonia production industry that already exists in Western Australia," Taylor said.
"Utilising renewable hydrogen provides a fantastic opportunity for this industry to reduce emissions and sell a clean, in-demand product to global buyers"
Existing WA ammonia production all gas
Wesfarmers-owned CSBP can produce 255,000 tonnes a year of ammonia in Kwinana from natural gas. CSBP's ammonia goes to make explosives for the mining industry, sodium cyanide for gold processing and fertiliser.
In February ARENA contributed almost $1 million towards a feasibility study on providing renewable hydrogen to the existing Yara gas-fed ammonia plant on the Burrup Peninsula near Karratha. Norwegian Yara, a major international fertiliser manufacturer, has partnered with French electricity utility ENGIE for the study.
The 840,000 tonnes a year Burrup plant makes about 5% of the world's ammonia.
The plant first combines water from the sea and natural gas from offshore to produce hydrogen and carbon dioxide.
This manufacture of so-called blue hydrogen resulted in just under one million tonnes of CO2 emissions in the 12 months to June 2019, according to the Clean Energy Regulator.
The second stage of the process combines the hydrogen with nitrogen from the atmosphere to produce ammonia.
Green ammonia replaces the polluting first step of the process with hydrogen made by separating water into hydrogen and oxygen with a process called electrolysis powered by renewable electricity.
Yara's study is considering the feasibility of building an electrolyser and solar farm to produce enough hydrogen for 28,000 tonnes a year of ammonia.
The WA Government's hydrogen strategy is exclusively focused on renewable, or green, hydrogen.
In contrast, the Federal Government contributed $50 million towards a pilot project in Victoria's Latrobe Valley that will produce three tonnes of hydrogen from brown coal.
This week the Federal Government announced it would direct the renewable energy-focused Clean Energy Finance Corporation to support its Advancing Hydrogen Fund with up to $300 million that could support polluting gas or coal-fuelled hydrogen manufacture.
---
Main image: Yara ammonia plant near Karratha. Source: Yara