The South West power grid faces a growing risk of instability on some sunny spring and autumn days when power generated on household rooftops forces massive shutdowns of power generators.
In 2020 solar panels installed in the South West added the same generation capacity as the WA's largest generation facility, the 331-megawatt Neerabup power station.
According to the Australian Energy Market Operator's 2021 Electricity Statement of Opportunities for WA released today, one in three homes on the South West Interconnected System has rooftop solar.
AEMO general manager WA Cameron Parrotte said the shift towards large-scale variable renewable energy and increased uptake of rooftop solar presented challenges with managing minimum demand and system security.
Rooftop and commercial solar system installations are expected to grow eight per cent a year, or about 220 MW, and reach an estimated 4069 MW of installed capacity in ten years.
AEMO expects the increase in behind the meter solar generation to push the minimum demand for electricity from the grid to less than a quarter of the current record low of 954 MW within five years.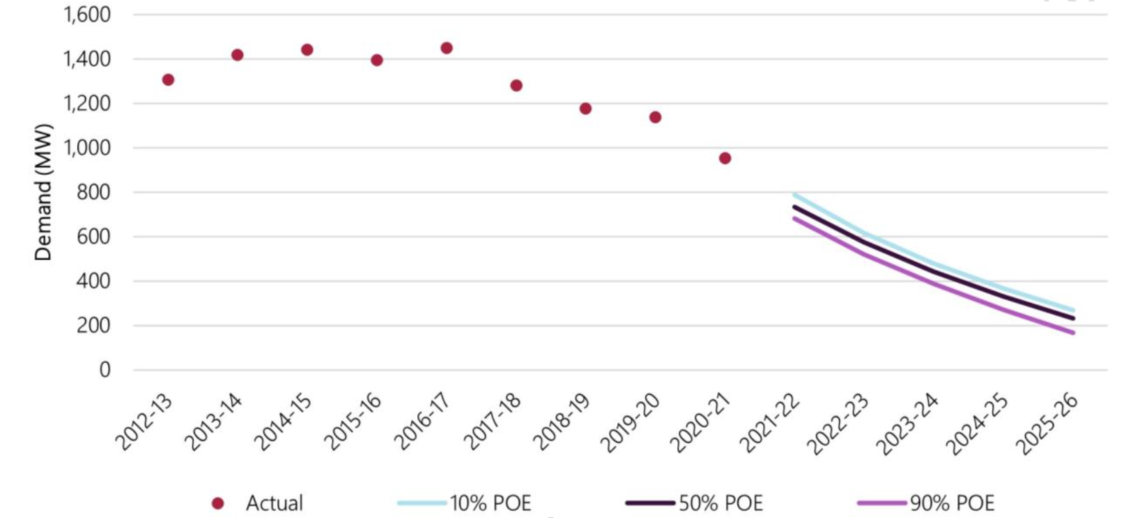 The State Government established an energy transformation taskforce two years ago to develop reforms to the SWIS to better accommodate more renewable energy.
"AEMO is supportive of innovative solutions…to help alleviate system security risks under certain conditions such as when minimum operational demand is low," Parrotte said.
Actions taken in response to the taskforce's work on better managing the surge in solar include changes to the operation of solar panel inverters installed from July, Western Power's installation of  13 community batteries and the April launch of a register of so-called distributed energy resources such as solar panels and batteries.
The WA ESOO AEMO stated that behind-the-meter solar generation was "an uncontrollable generation source and is presenting an increasing challenge for the operators of the SWIS."
More solar generation increases the rate of change as demand moves between the daily peaks and troughs, as well as driving minimum operational demand lower during the day.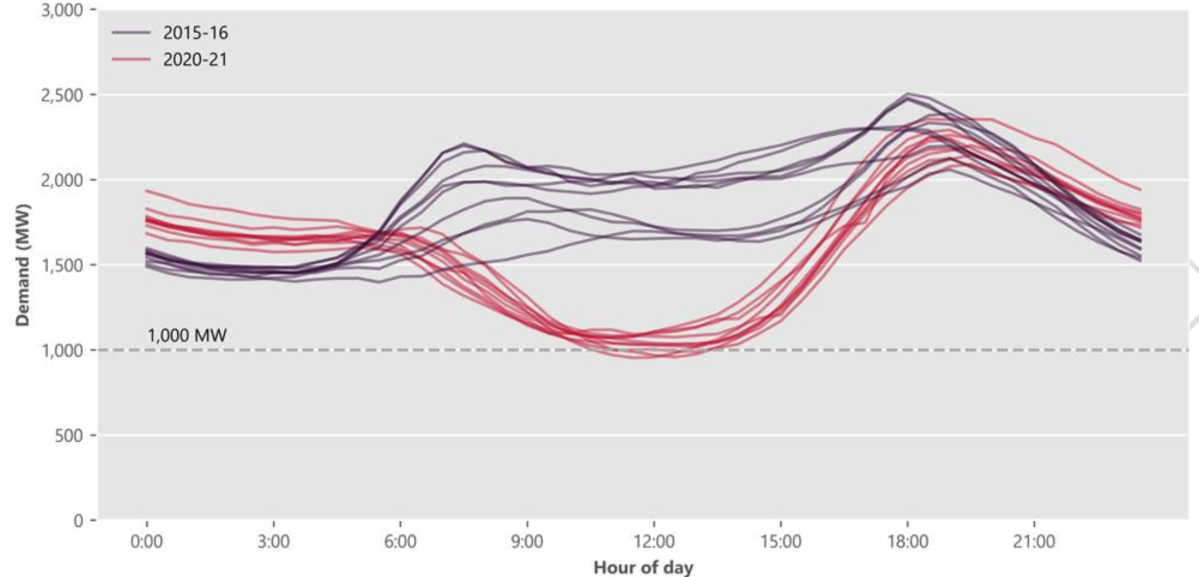 According to the report, the demand swings "are demanding increasing agility from the generating fleet, and some units are not suited to this growing need."
"When a large generation unit is requested to ramp up quickly from an off-line period, there is a higher risk of the unit failing.
"When coupled with tight reserve margins, there may not be adequate time to implement a contingency plan."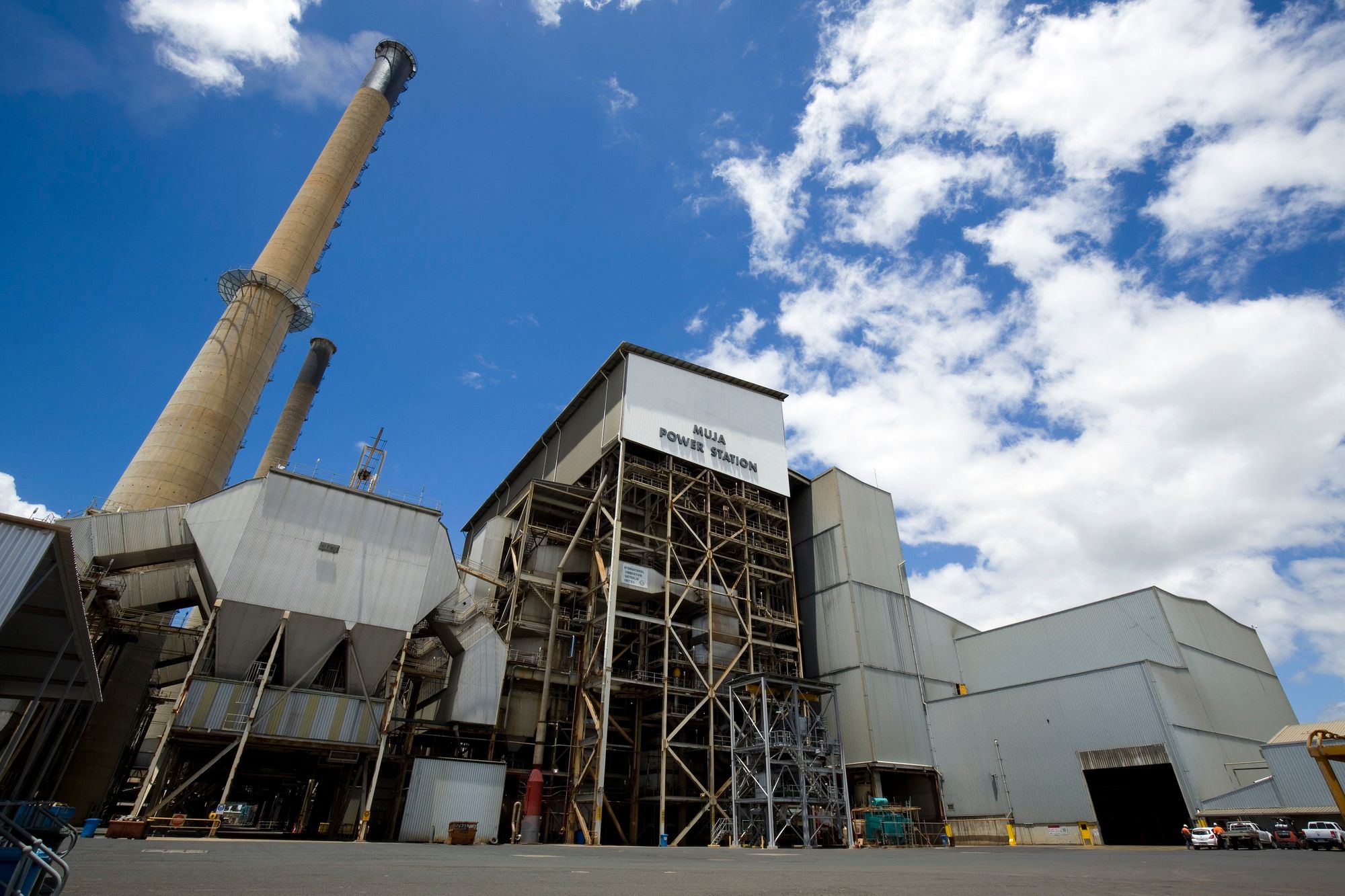 Synergy plans to install a $100 million-plus battery in Kwinana to store surplus solar energy in the middle of the day to reduce the amount of coal and gas-fired generation that has to be turned down. The battery will release the energy late in the day, so less generation is required to supply the evening peak.
When the State Government announced the battery in October 2022, it expected to award a contract by May 2021 and the battery to enter service by September 2022.
A spokesperson for Energy Minister Bill Johnston said Synergy is assessing tender submissions, and a final decision is expected towards the end of August 2021. The battery remains on track to be operational towards the end of 2022.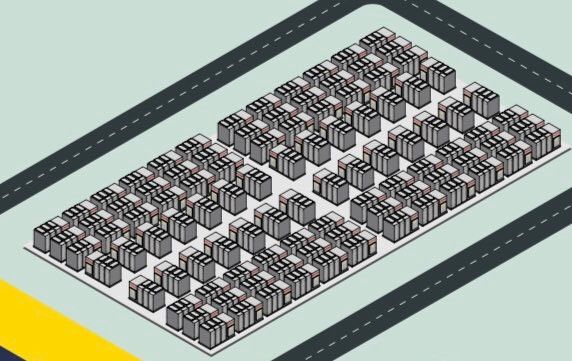 Alinta Energy is investigating installing a similar-sized battery at its Wagerup power station.
While minimum demand is challenging, the system can cope with maximum demand.
"Our analysis shows that even with the expected staged retirement of coal generators, including Muja C unit 5 in 2022 and Muja C unit 6 in 2024, connected and committed capacity is forecast to meet anticipated demand over the next decade," Parotte said.
The Energy Transformation Taskforce was wound up in May as planned and from July 1, the Coordinator of Energy Kate Ryan will take over the development and implementation of further changes to Australia's second-biggest electricity grid.
---
Please support Boiling Cold to keep yourself and others informed about energy, industry and climate in WA.
Independent news and analysis free of government and big business spin.

---
Main Picture: Transmission Tower.  Source: Lukas Bato on Unsplash
---