Domestic Gas
Santos' $126M Reindeer gas field write off tightens WA market
Santos' Reindeer gas field will fill with water sooner than expected and the production loss will add to concerns about the supply of gas to WA this decade.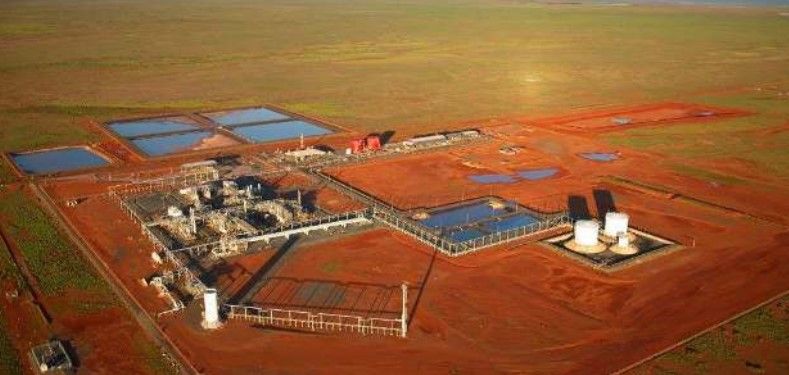 The Reindeer gas field that supplies 17 per cent of the WA market will cease production sooner than expected due to increasing amounts of water produced with the gas.
The news will heighten concerns about gas demand exceeding supply in WA, with a squeeze starting as soon as 2027, according to an assessment by the Australia Energy Market Operator in December before the Reindeer announcement.
Adelaide-based Santos announced Reindeer's problems today as part of an annual update of the company's reserves.
Santos will write off $US98 million ($126 million) from Reindeer's value bringing total impairments for 2020 to $US895 million ($1.15 billion).
"The revision at Reindeer is due to water ingress occurring earlier than previously modelled combined with seismic analysis showing a lower structure across a portion of the field," today's announcement from Santos stated.
Simon Molyneux, principal geoscientist with Molyneux Advisors, said a managed decline of production from Reindeer was now inevitable.
"Once water ingress starts it is impossible to stop it, and it will occur in more areas across the field," Molyneux said.
Santos is the dominant supplier of gas to the WA market from its wholly-owned Varanus Island and Devil Creek plants and a 29 per cent stake in BHP's Macedon development.
Reindeer is the sole gas supply to the Devil Creek gas plant that had increased production significantly since mid-2020 when long-term contracts from the North West Shelf ended.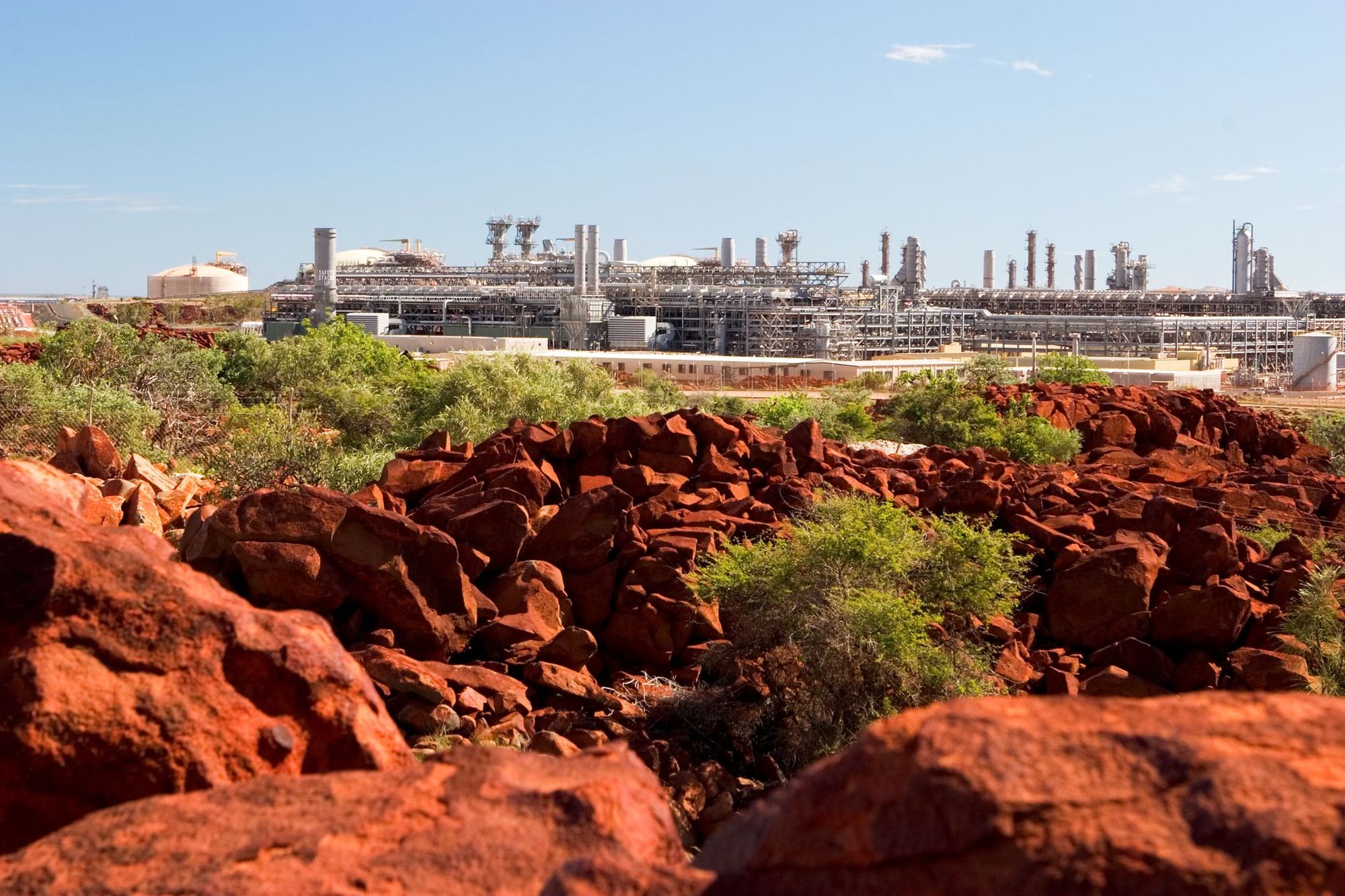 Varanus Island supplied 25 per cent of the market at an average of 268 terajoules a day in the second half of 2020, AEMO data shows. Devil Creek's had a 17 per cent market share with 184 TJ/day.
Today's impairment cut the equivalent of 27 million barrels of oil, or 157 petajoules, from Reindeer's proved and probable, or 2P, reserves.
The loss of reserves equals two years and four months of current Devil Creek production.
Santos plans to increase gas supply to Varanus Island with a compression plant to start operating by December 2021 and the Spartan offshore development slated for the first quarter of 2023.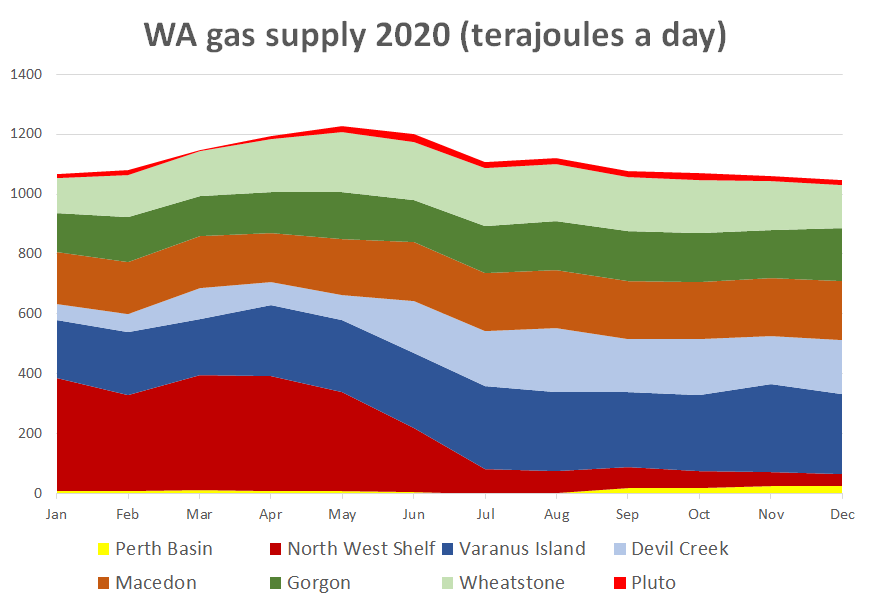 However, no amount of extra gas to Varanus Island can offset the loss of gas to 184 TJ/day from Devil Creek due to processing capacity constraints.  The capacity at Varanus of 345 TJ/day only allows an additional 77 TJ/day of output, less than half what will be lost from Devil Creek when Reindeer waters out.
Santos plans to start drilling an exploration well at the Dancer gas prospect about 8km from Reindeer in the December quarter of 2021, according to an environmental plan submitted to offshore regulator NOPSEMA in January. Boiling Cold understands Dancer is not expected to be a large field.
Santos said it its 2P reserves in WA of 1277 PJ were sufficient to cover its sales contracts 1.8 times, indicating it is committed to supplying about 710 PJ to customers.
The largest commitment is the supply to Alcoa of 120 TJ/day of gas for 12 years from 2020, a total of more than 500 PJ.
Santos has proved reserves in WA of 733 PJ. Proved, or 1P reserves have a higher degree of certainty of delivery than 2P reserves.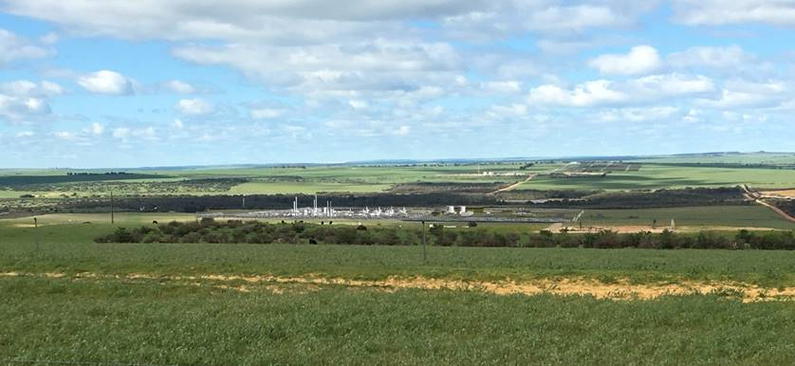 The earlier than expected watering out of Reindeer raises more concerns about Premier Mark McGowan's August 2020 decision to exempt the Waitsia gas field from a ban on the export from WA of onshore gas.
The Mitsui-operated Perth Basin development half-owned by Beach Energy is planned to begin production in the second half of 2023, but the gas will be exported as LNG until 2029.
Had Waitsia not been exempted from the ban its production would have more than covered the earlier than expected loss of Reindeer production
---
Main image: Devil Creek gas plant. Source: Santos.
---