Domestic Gas
McGowan: onshore gas export banned, unless its Stokes' Waitsia
WA Premier Mark McGowan has extended WA's successful gas reservation policy to all onshore gas - except Waitsia that is backed by a powerful media boss Kerry Stokes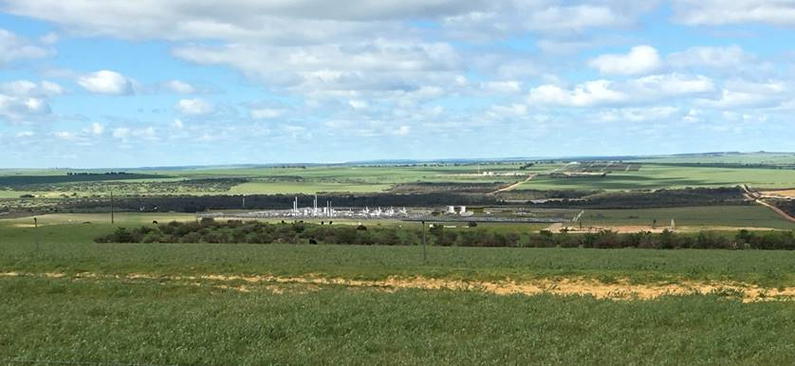 The WA Government has banned the export of gas produced onshore except for the Waitsia field that influential media proprietor Kerry Stokes has a significant interest in.
Premier Mark McGowan yesterday prohibited the export of gas produced onshore in WA to other countries or states, adding to the longstanding requirement that LNG projects reserve about 15% of their gas for the WA market.
"WA's domestic gas policy is the envy of the nation, and the updated policy will ensure our State can continue to access reliable and affordable gas," McGowan said.
Previously the policy only covered offshore gas as all LNG plants in WA – North West Shelf, Pluto, Gorgon and Wheatstone - were developed exclusively to process gas from giant offshore fields.
Developers of onshore gas fields had no access to export markets, and the reservation policy added a portion of the offshore gas to the WA market.
WA enjoyed a gas market independent of international prices while it benefitted from the development of large offshore fields that the local market was too small to justify.
The foundation of this arrangement was threatened by the availability of North West Shelf LNG plant capacity as early as this year as gas supply from the project's own fields declined.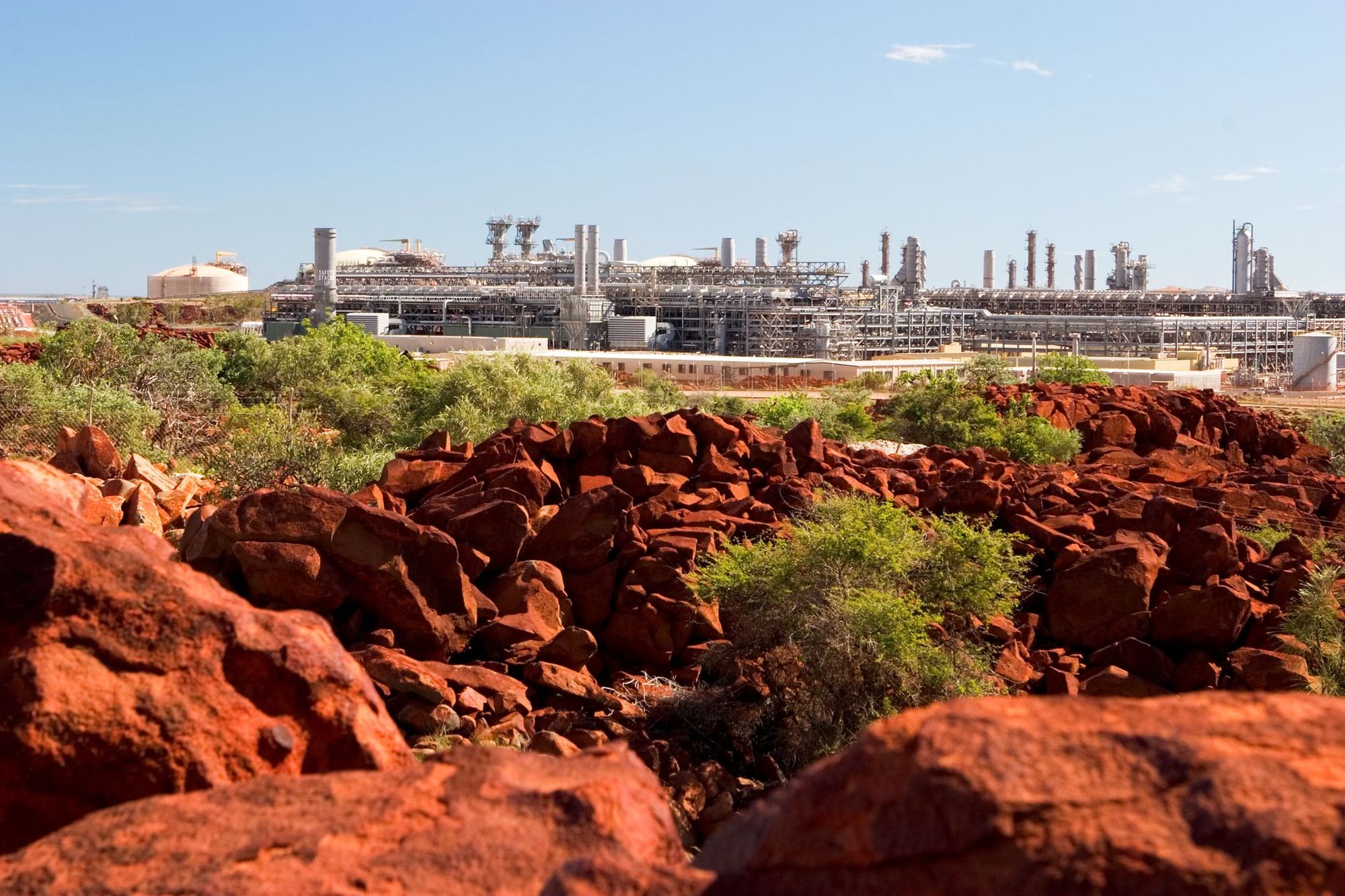 Onshore gas producers now had the opportunity to bypass the local market and send gas to the NWS plant for export.
The export opportunity arose just as the WA market was likely to rely on Perth Basin gas more. The NWS is now a minor player in the market after the expiry of contracts in June and Woodside's Scarborough and Browse LNG projects, that were subject to the 15% requirement, are delayed.
Waitsia is special
McGowan has made the second stage of the Waitsia field in the Perth Basin the sole exception to the new policy.
"Once sanctioned, it will provide urgently needed jobs, royalties and economic stimulus for the region and the State," McGowan said.
Waitsia operator and half-owner Mitsui estimated Waitsia would create at least 150 jobs during construction and require 12 to 15 workers to operate, according to its submission to WA's Environmental Protection Authority. There are about 124,000 unemployed people in WA.
The Premier's statement said Waitsia could "export some of its gas as LNG for a short period of time."
In fact, Waitsia will export almost all its gas for about five years from late 2023, accounting for about half the field's reserves.
To export the planned 1.5 million tonnes of LNG a year, Waitsia must supply about 225 terajoules of gas a day from the 250 TJ a day capacity of the project's second stage.
A spokesperson for the Department of Jobs, Tourism, Science and Innovation that administers the domestic gas policy said it anticipated the export to last for about five years.
Beach Energy chief executive Matt Kay, who was briefing investors about Waitsia yesterday morning when McGowan announced the project's special treatment, said about half of Waitsia's reserves would be exported.
Alinta has already purchased 20 TJ a day of gas from Waitsia, so Waitsia will provide no additional gas to the WA market until about late 2028.
The JTSI spokesperson said allowing Waitsia to export gas would help ensure the project proceeded.
"The project entails new domestic gas supply infrastructure in the Mid-West and…provides a pathway to develop more Perth Basin gas in the future," the spokesperson said.
The Premier's support for Waitsia comes before the Environmental Protection Authority has made its recommendations about the project that will emit about 300,000 tonnes of greenhouse gases a year.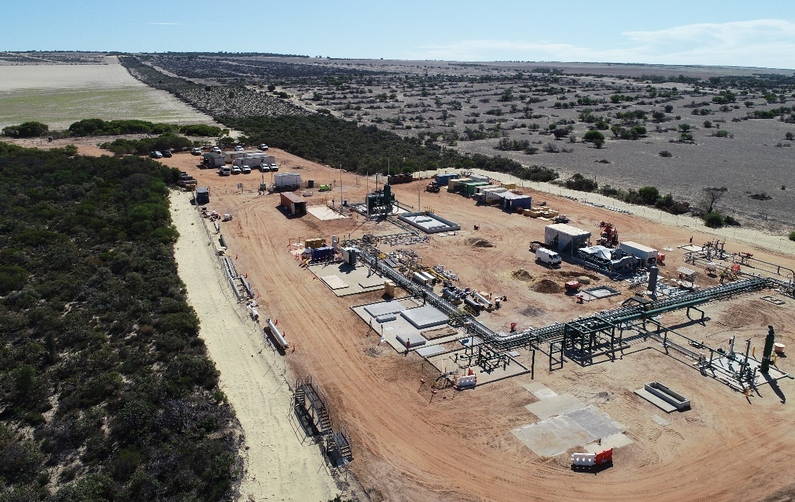 The EPA could follow its past practise and recommend to Environment Minister Stephen Dawson that Waitsia offsets the 180,000 tonnes a year of emissions from CO2 in the reservoir.
This policy led to the injection of CO2 underground at Chevron's Gorgon project and the planting of 26 million trees by Woodside's Pluto project.
However, any additional cost would directly affect Kerry Stokes, the powerful proprietor of WA's only daily newspaper The West Australian and Channel 7, that hosts Perth's top-rating news bulletin.
Stokes and his family, through Seven Group that owns shares in Beach Energy, has about a 10 per cent stake in Waitsia.
Dawson will decide, after consultation with other ministers, if the EPA's recommendations are imposed or rejected.
Boiling Cold understands the EPA will publish its Waitsia recommendations in a few weeks.
Woodside sidelined
Woodside yesterday announced that the NWS had agreed on non-binding key terms for processing gas from its 90%-owned Pluto project as well as Waitsia.
Waitsia can export half its reserves only because Woodside's Browse to NWS project is delayed, as is the Scarborough project that was to send some of its gas to the NWS before Browse gas arrived.
The details of the new domestic gas policy do not help some other Woodside initiatives.
LNG sold to ships is now explicitly labelled an export. Woodside will not be able to count LNG sold to ships though its planned bunkering facilities at Port Hedland and Dampier against its domestic reservation requirements.
Woodside has considered replacing the dirty and inefficient NWS power plant with a gas-solar hybrid plant at nearby Maitland estate. It is understood that Woodside has considered counting the gas supply to power station as domestic supply as it was outside the LNG plant boundary
A JTSI spokesperson told Boiling Cold that gas used for LNG production was not considered a domestic gas supply.
Pipeline reversal
Waitsia cannot export 1.5 mtpa of LNG until the flow of the Dampier to Bunbury natural gas pipeline is reversed in its northernmost section.
The DBNGP started operation in 1984 solely to transport NWS gas to the South West of WA. Since then the Varanus Island, Devil Creek, Macedon and Gorgon plants have connected to the DBNGP at points further south.  Pluto joined at the top of the DBNGP in 2018.
The North West Shelf now supplies less than 100 TJ a day of gas to the WA market after large contracts expired in June and Pluto sells about 25 TJ a day.
If the volume of Waitsia gas destined for export was less than the flow from NWS and Pluto, the parties could have agreed a swap. NWS would divert gas from its domestic gas plant to LNG and Waitsia would supply gas to NWS customers in the south.
However, as the amount of Waitsia gas destined for export exceeds the south-bound flow at the top of the DBNGP, flow in that section will need to be reversed.
WA's Economic Regulation Authority's allowed for a reversal in its draft decision on a new-five year access arrangement for 2021 to 2025 released on Friday. The arrangement will now be revised earlier if pipeline operator DBP agrees before May 2023 to transport gas that required flow to be re-directed.
Big gas opposition
Oil and gas lobby group APPEA has come out against the WA Government's ban against exporting domestic gas.
APPEA WA director Claire Wilkinson said the Government did not consult with industry and the move would reduce investor confidence.
"WA's domestic gas market has been well supplied for many years," Wilkinson said.
"The policy settings were already bringing gas to market that WA needs, so this added restriction may actually do the opposite to what the Government expects and will reduce future gas developments."
The APPEA statement did not mention its consistent opposition to the policy that it now says is working: that gas equivalent to 15% of LNG exported from offshore fields with plants in WA be reserved for local use.
APPEA's argument that the policy would hamper investment was destroyed by the approval of the $US54 billion Gorgon and $34 billion Wheatstone LNG projects that were subject to the 15% reservation.
WA's reservation policy gas has successfully shielded the local market from international gas prices while an enormous LNG industry was built.
In the eastern states, three Queensland LNG projects were built without a reservation policy.
Competition regulator ACCC today released a report that eastern states consumers are not just exposed to international prices, but are paying more.
"I am yet to hear a compelling reason from LNG producers as to why domestic users are paying substantially higher prices than buyers in international markets," ACCC chair Rod Sims said.
"The ACCC is very concerned with the widening gap between domestic and export parity prices, which will have an inevitable impact on Australia's industrial sector during what is already a difficult economic period."
---
Main image: Proposed Waitsia Stage 2 gas plant. Source: Mitsui E&P Australia