Safety
Chevron cops 33 orders from regulators to make Gorgon safe
Chevron faces shutting Gorgon LNG down to make it safe after WA safety regulators responded to reports of thousands of cracks in propane-filled vessels.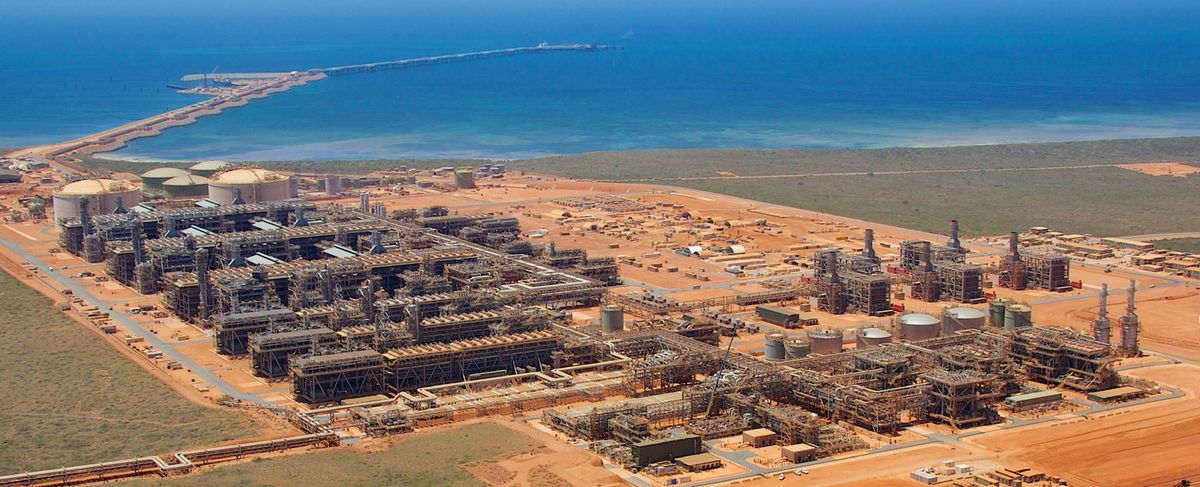 Two WA safety regulators have slapped Chevron with an extraordinary 33 notices to improve the safety of propane-filled vessels at its Gorgon LNG plant.
The US giant may have to shut down its $US54 billion facility to fix poor-quality welds.
The regulators inspected Barrow Island last week in response to media reports of workers fears about thousands of cracks found in propane vessels during planned maintenance of LNG Train 2.
The immediate concern of workers was their proximity to near-identical vessels on Trains 1 and 3 that are still running.
Department of Mines, Industry Regulation and Safety WorkSafe director Sally North said Chevron received eight Improvement Notices last week covering each of the propane heat exchangers on LNG Train 2.
"As a high-hazard plant, the design must be registered with WorkSafe, and the vessels have to be manufactured as per the registered design," North said.
WorkSafe found that the manufacture of the vessels differed from the design and Chevron has until 28 August to make the vessels compliant.
Yesterday Chevron received 24 additional Improvement Notices "in relation to plant registration, weld repairs and the requirement to inspect - and if necessary, repair - vessels on Train 3" that must be complied with by 24 September.
Boiling Cold understands WorkSafe is still investigating the vessels on Train 3.
Separately the DMIRS Dangerous Goods Directorate today issued Chevron with a remediation notice to inspect the propane heat exchangers on Trains 1 and 3 by 21 August 2020.
DMIRS dangerous goods and petroleum safety director Steve Emery said the nature of the cracking on Train 2 was such that there might be similar defects in Trains 1 and 3.
Unions happy
Australian Manufacturing Workers' Union state secretary Steve McCartney said the regulator had done the right thing.
"Chevron should comply with these notices and act on this swiftly to give confidence to our members...that they are putting worker safety first," McCartney said.
"It's a concern of the AMWU that Chevron had to be dragged kicking and screaming to this position by the regulator."
Emery said operators are required to comply with all notices and the Department has a range of enforcement actions available.
"DMIRS continues to take the matter seriously and is in close contact with Chevron," Emery said.
"The short-term measures Chevron has taken to mitigate the consequences of any potential gas leaks appear sufficient until the welds are inspected."
A Chevron spokesperson said the company was working closely with the regulator to plan and implement the repairs.
"The appropriate safety measures are in place, and we remain committed to operating safely and reliably," the spokesperson said.
McCartney said Chevron had been caught out talking down the severity of the situation to justify cutting costs by offshoring work to Asia.
The same manufacturer in South Korea built all 24 propane heat exchangers at Gorgon.
"Good work ain't cheap and in this case, cheap work ain't safe," McCartney said.
Way forward in the public gaze
News of thousands of cracks in propane-filled vessels was broken by Boiling Cold and The West Australian less than two weeks ago.
The regulators only learnt of the problems on Barrow Island from a media query to the Minister for Mines and Energy Bill Johnston.
Chevron Australia manages safety "based on two unwavering principles: do it safely or not at all; and there is always time to do it right," according to its website.
At the same time, all oil and gas companies are under pressure to maximise revenue to offset the collapse in oil and gas prices this year.
Before today's news, Chevron had extended the planned shutdown of Train 2 for maintenance from July 11 to early September to repair the Train 2 propane vessels.
Boiling Cold estimated that Chevron and its principal partners Shell and ExxonMobil lose about $5 million of LNG revenue every day a single LNG train on Barrow Island is out of action.
In the past fortnight, Chevron has been forced to abandon its standard practice of keeping problems in-house as Gorgon drew wide attention ranging from WA Premier Mark McGowan to Wall Street investment analysts.
Chevron upstream executive vice president Jay Johnson told analysts a week ago that the weld repairs were to ensure "we have the structural and pressure-containing capacity that we are looking for."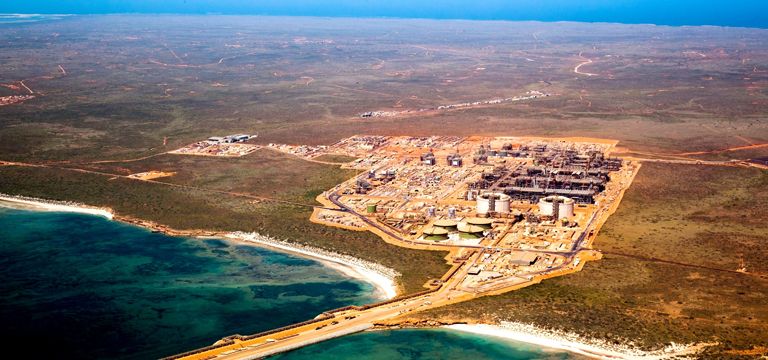 Johnson, who led Chevron's Australian business from 2003 to 2008, said the company had "put additional mitigations in place" to protect workers while it determined how to address the potential for similar issues on LNG Trains 1 and 3.
Chevron is required by law to display all Improvement Notices in an area where staff can see them, such as a noticeboard in a common area.
Chevron has two avenues to seek a review of the notices.
Chevron can request the Worksafe Commissioner to review the notices any time before the date when the notice requires an issue to be fixed. A review would stop the clock on the time restriction until the Commissioner agrees with, modifies or cancels the notice.
Chevron then has seven days to lodge an appeal with the Occupational Safety and Health Tribunal that is part of the Western Australian Industrial Relations Commission.
---
Update: August 7, 6:20 PM: Union and Chevron comments added.
---
Main image: Gorgon LNG project on Barrow Island. Source: Chevron Australia Pty Ltd.