Safety
Gorgon weld problems raise safety questions Chevron will not answer
Chevron has "put additional mitigations in place" to protect workers while it mulls what to do with two giant LNG trains operating at Gorgon that could have defective welds.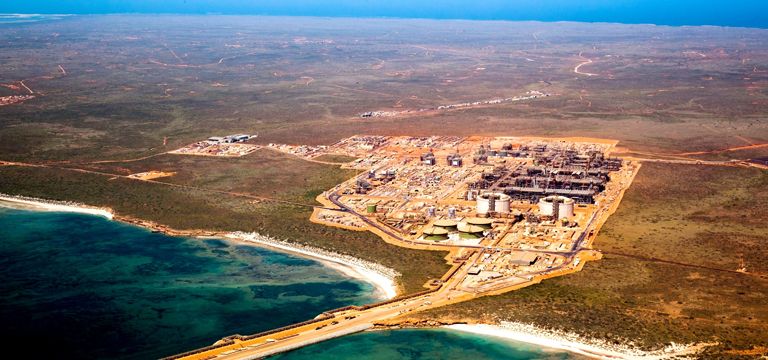 Chevron will not disclose the measures it has taken to protect workers from 16 propane-filled vessels operating at its Gorgon LNG plant that may have poor quality welds that reduce the vessels' strength and ability to contain pressure.
Chevron upstream executive vice president Jay Johnson said late yesterday that propane heat exchangers, or kettles, on the second of three giant LNG trains at Gorgon were found to have defective welds.
Each LNG train that can produce 5.2 million tonnes of LNG a year has eight kettles that each have 2300 tonnes of propane pumped through them every hour.
Chevron found the problems during a planned shutdown of Train 2 scheduled to finish three weeks ago. The work is now extended to early September to allow for the repair of the propane kettles.
Speaking to Wall Street analysts Friday night Perth time Johnson said the weld defects arose from problems during the manufacture of the vessels and were not related to the design.
"It's really just grinding out and replacing a weld that had some abnormalities and ensuring that we have the structural and pressure-containing capacity that we are looking for," Johnson said.
"We do not need to replace the vessels; we believe the repairs are going to be fully effective."
All of Gorgon's 24 propane kettles are the same design and made by the same South Korean manufacturer.
"We are evaluating based on the learnings that we got how to best address Train 1 and 3, and we put additional mitigations in place until that's been accomplished," Johnson said.
The workers fixing the eight kettles on Train 2 are sandwiched between Train 1 and 3 that are filled with gas, operating, and each producing about $5 million worth of LNG a day.
Boiling Cold asked Chevron what the mitigations Chevron had put in place were and how can workers know if the company's measures are sufficient to keep them safe.
A Chevron spokesperson said the company had "nothing more to provide" beyond the information provided in the US yesterday.
In a few minutes of questioning by Wall Street analysts representing investors worried about lost production Chevron revealed more about what is happening on Barrow Island than during almost two weeks of queries by Australian media concerned about the safety of WA workers.
Despite absorbing the announcement of a $US8.3 billion ($11.6 billion) second-quarter loss by the US major the problems at Gorgon featured prominently in the quarterly quizzing of Chevron senior management.
Three analysts probed the issue, one of whom was cut off and told to move to his next question when he asked a follow-up question about the problems on Barrow Island.
Weld defects were not found on the eight propane kettles on Train 1 when it was shut down for planned maintenance in 2019.
"We did not see the issue in train 1, but we're assessing whether or not we need to reevaluate that inspection and go through it again," Johnson said.
"And we are addressing how best to inspect and if necessary, repair train 3."
A maintenance shutdown is planned for Train 3 next year.
After Boiling Cold and The West Australian both broke the story of concerns about thousands of cracks in the propane vessels the Department of Mines, Industry Regulation and Safety stepped in and this week sent inspectors to Barrow Island.
DMIRS director dangerous goods and petroleum safety Steve Emery said earlier this week that he expected Chevron would explore in detail the type of cracking, its causes and any other associated factors.
"The department also expects Chevron to review how the results of its investigation may affect the entire operation to ensure the facility's safety and integrity," Emery said.
The big question Chevron has refused to answer is how it can ensure that the 16 propane-filled vessels operating now are safe when identical vessels have weld defects that bring into question their structural strength and ability to contain pressure.
Boiling Cold understands that three inspectors from DMIRS returned from Barrow Island yesterday and that the Department will likely make a statement when it has finished its assessment.
---
Main image: Gorgon LNG project on Barrow Island. Source: Chevron Australia Pty Ltd.