Shipping
Rio orders LNG ore carriers after Fortescue dumps gas for green ammonia
In the race to decarbonise iron ore shipping Rio and BHP are chasing incremental improvements with LNG while Andrew Forrest's Fortescue wants zero-emission green ammonia ASAP.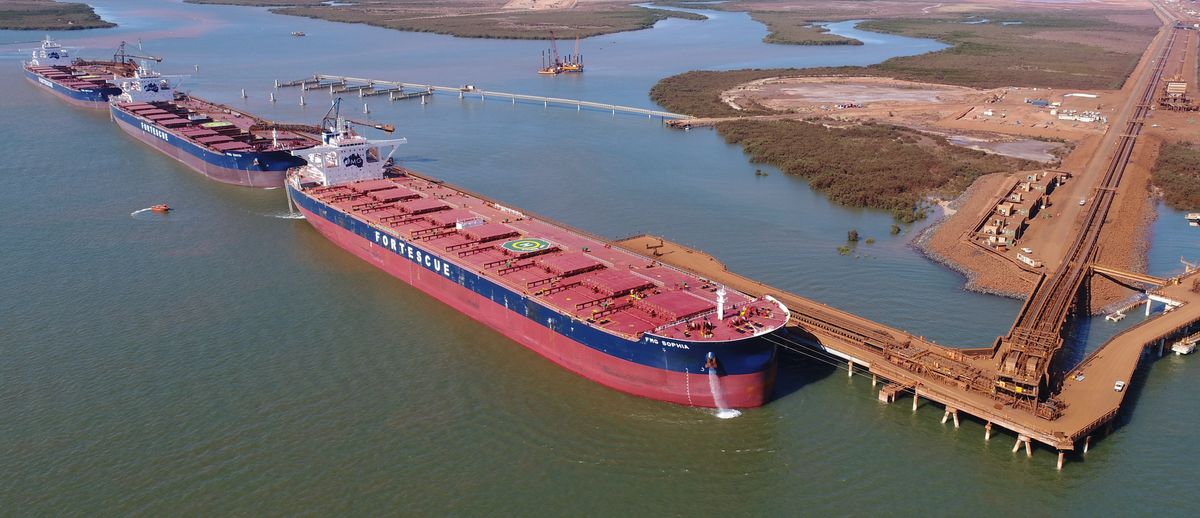 Rio Tinto has chartered up to six LNG-powered bulk carriers just months after iron ore rival Fortescue dumped an LNG vessel tender in favour of green ammonia.
The Newcastlemax 210,000 deadweight tonnes vessels will be chartered from Singapore's Eastern Pacific Shipping and be built at New Times Shipbuilding in Jiangsu Province, China.
London-based Rio Tinto has committed to three vessels to be delivered from the second half of 2023 and has an option for three more.
Rio Tinto commercial officer Ashley Howard said the miner was delighted to include LNG dual-fuel shipping into its fleet.
"This keeps Rio consistent with industry best practice and will provide additional opportunity to meet our emissions reduction goals," Howard said.
EPS chief executive Cyril Ducau said the deal was an important step forward for industry-wide decarbonisation.
"We need like-minded companies to come together and use transitional fuels, like LNG, to get there," Ducau said.
In September 2020, BHP agreed to charter five similar vessels from EPS for five years starting in 2022 on the Pilbara to China iron ore trade. BHP expects the vessels to cut greenhouse gas emissions on the voyage by 30 per cent.
The engines will be designed to reduce methane slip, where unburnt gas is released to the atmosphere, to negligible levels. As methane is about 30 times more damaging to the climate over 100 years than CO2, even a tiny amount of methane slip can negate the climate benefits of switching to LNG.
When measured over 20 years, methane is about 85 times more damaging than CO2, making the minimisation of methane slip vital if a switch to LNG is to help keep global warming to close to 1.5℃.
Pilbara ships but not Pilbara LNG
In December 2020, BHP awarded an LNG supply agreement to Shell that owns the first LNG bunker vessel in Singapore, the FueLNG Bellina.
The BHP/Shell contract was a blow to Woodside's plans to enter the LNG bunkering business. The local LNG producer had been awarded a ship-to-ship LNG bunkering licence by the Pilbara Port Authority six months earlier.
The Rio Tinto vessel will sail from Dampier, adjacent to Woodside's two LNG plants. Rio Tinto has not announced its bunkering arrangements.
Eastern Pacific Shipping plans to introduce more than 30 dual-fuel vessels over the next few years.
The Singaporean company "believes to not let the perfect be the enemy of the good in our pursuit of full decarbonisation, which is why alternative marine fuels will be used until even cleaner energy sources are available."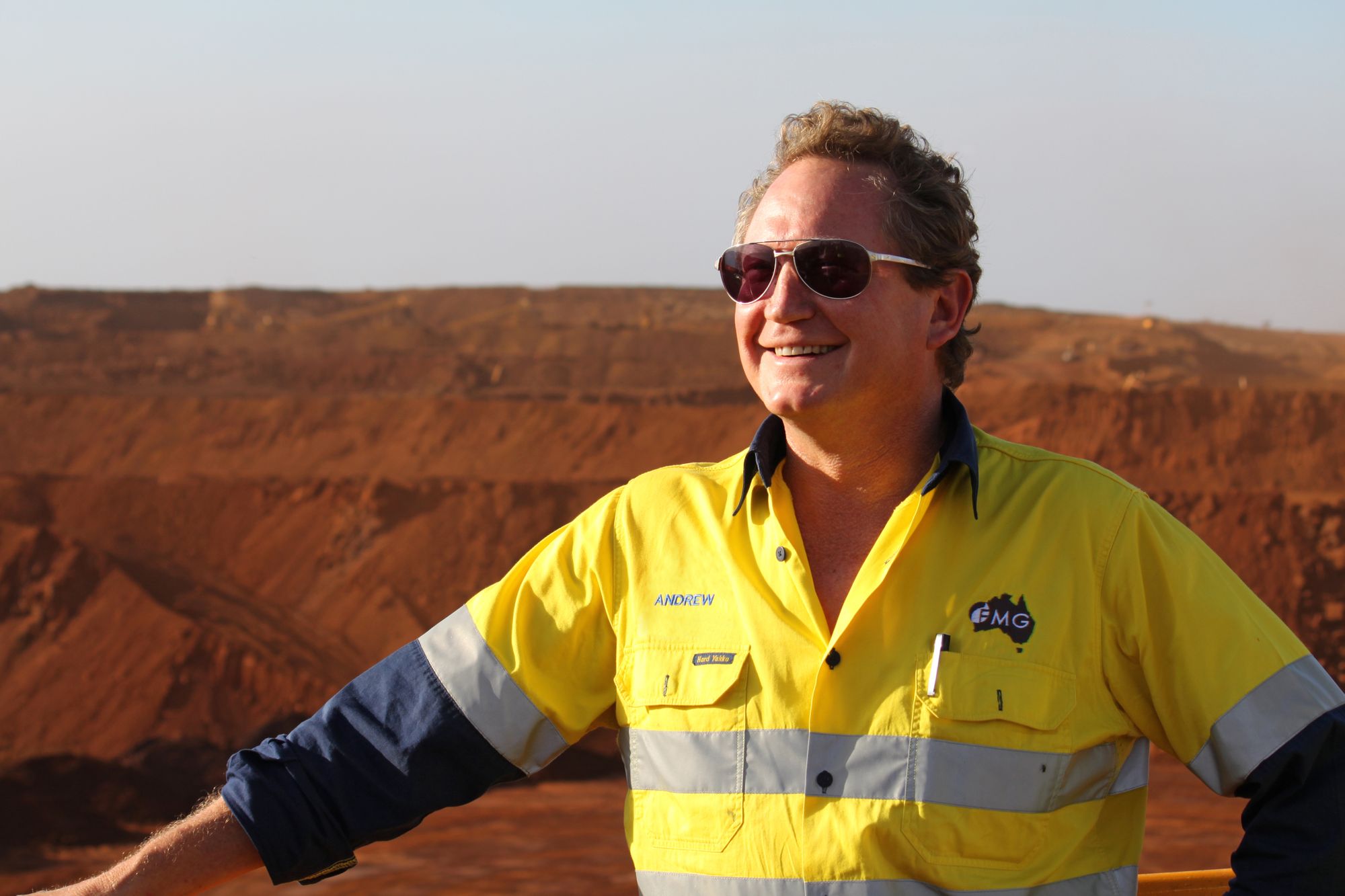 Andrew Forrest's Fortescue Metals Group is betting on those cleaner fuel being available very soon.
Fortescue followed its iron ore rivals in January by floating a $US700 million tender to charter up to 10 dual-duelled bulk carriers.
Fortescue chair Andrew Forrest shocked many observers in mid-March 15 when he announced the miner would accelerate its net-zero emission target a decade to 2030.
Ten days later, shipping news site TradeWinds reported the tender for LNG-fuelled carriers had been dropped. Boiling Cold has confirmed the move.
Fortescue chief executive Elizabeth Gaines said, "in line with Fortescue's strengthened target to achieve carbon neutrality by 2030, the company's focus is on the development of vessels powered by green ammonia,"
"Accordingly, tenders for LNG-powered bulk carriers will not be pursued."
Green and fast a big challenge for shipping
Fortescue will face challenges in the short-term sourcing the two critical components of its clean shipping plan: engines and fuel.
Leading marine engine manufacturer Wartsila conducted the first long term, full-scale testing of ammonia in a marine four-stroke combustion engine less than 12 months ago.
The Finnish company lists the toxicity, corrosiveness, slow ignition, and NOx emissions of ammonia as key challenges as well as the increased weight of fuel to be stored.
The difficulty of procuring large amounts of green ammonia was highlighted by yesterday's Federal Government funding of three world-scale renewable hydrogen projects.
ENGIE and Yara received a $42 million contribution towards the cost of a plant that will produce just 625 tonnes of hydrogen a year that converts to 3700 tonnes of ammonia.
What is now world scale in renewable hydrogen and ammonia is tiny compared to the annual fuel consumption of a fleet of iron ore carriers.
Wartsila recommends "a gradual transition starting from using ammonia as a drop-in fuel" where small quantities of ammonia mix with regular fuel, and the amount of ammonia increases as technology and operating knowledge improves.
The big Pilbara iron ore miners face the same tough decisions in their quest to decarbonise.
They must balance investments in current known but polluting technologies to keep operations going; transition solutions like LNG that are improvements but fall well short of achieving net-zero; and moving to less well-developed solutions compatible with a decarbonised business.
Time will tell if Rio Tinto was excessively cautious or Andrew Forrest was overly ambitious.
---
Main image: Fortescue iron ore carriers in Herb Elliott Port, Port Hedland WA. Source: Fortescue Metals Group Limited.
---