Iron Ore
Forrest pushes FMG to be net-zero emissions by 2030
Ever-ambitious Andrew Forrest wants iron ore miner FMG to be carbon neutral by 2030 with the use of green electricity, hydrogen and ammonia.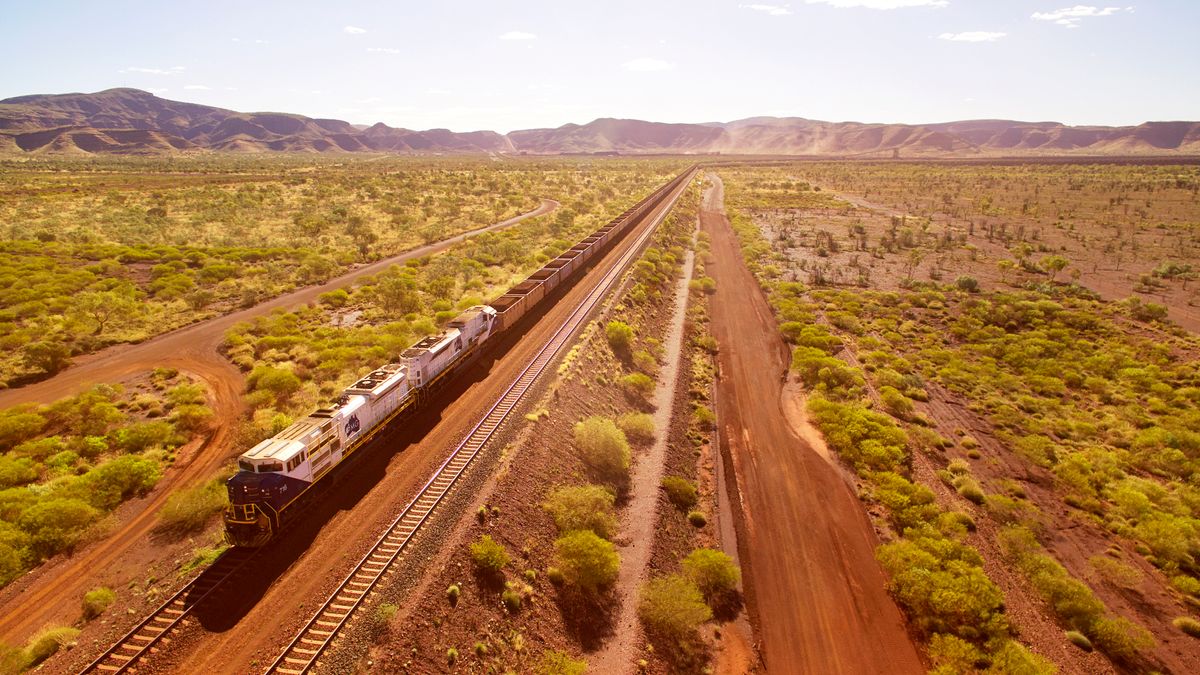 Andrew "Twiggy" Forrest has committed iron ore miner FMG to be carbon neutral by 2030 and develop green electricity, hydrogen and ammonia projects in Australia.
Fortescue Metals Group chair Forrest said FMG had "joined the global battle to defeat climate change."
"We are trialling and demonstrating green hydrogen technologies in global-scale commercial environments, while also rapidly evolving into a green hydrogen and electricity producer of similar scale," Forrest said.
Today's announcement to the ASX comes just nine months after FMG set what was then considered an ambitious target of net-zero operational emissions by 2040, with only a 26 per cent cut by 2030.
FMG's initiative covers direct, or Scope 1 emissions, and Scope 2 emissions from any power it purchases. Scope 3 emissions produced using its iron ore to make steel is excluded.
Forrest said FMG would demonstrate green hydrogen's economic value in world-scale operations and become a significant energy exporter.
"Fortescue has emerged not simply as a thought-leader and investor, but uniquely as an executor of major green hydrogen projects," Forrest said.
"Our aim is to provide the two "missing links" in the climate change battle, to create both the demand and the supply of green hydrogen.
"Due to its high energy performance and environmental neutrality, green hydrogen and direct green electricity has the potential to eliminate fossil fuels from supply chains."
FMG subsidiary Fortescue Future Industries, whose Australian arm is chaired by former prime minister Malcolm Turnbull, will develop the green electricity, hydrogen and ammonia projects.
Early trials for new clean technologies
Forrest said that once the cleaner technologies were established, they would substantially reduce Fortescue's operating costs.
"Our green energy and industry initiatives may one day significantly out scale our iron ore business," Forrest said, adding that the company remained committed to iron ore and resources.
FMG chief executive Elizabeth Gaines said the money aimed to decarbonise its entire mobile fleet and fixed plant using hydrogen and batteries.
Without change, FMG is on track to consume a billion litres of diesel a year.
FMG has set itself ambitious short-term goals in support of net-zero emissions by 2030.
By the end of June 2021, the miner aims to have developed the design of a green ammonia-powered ship; trialled the production of iron from green electricity at low temperatures without coal; and tested large batteries on haul trucks, hydrogen fuel cells on drill rigs and green ammonia technology on its locomotives.
Gaines said FMG the trials would establish that major steel, truck, train, ship, and mobile plant industries can be operated with renewable energy.
"Each will be tested by Fortescue using commercial-scale equipment to prove that the demand for direct green electricity, green hydrogen and green ammonia could one day be as large as the fossil fuel industry," Gaines said.
Fortescue will have its progress towards carbon neutrality report independently verified link it to executive remuneration.
The FMG share price was down 3.8 per cent after two hours of trade today. Fellow iron ore miners BHP and Rio Tinto were down 1.2 per cent and 2.8 per cent, respectively.
---
Main image: Fortescue iron ore train in the Pilbara. Source: FMG
---