Decommissioning
Federal Govt regulates poorly and gets $360M Northern Endeavor clean-up bill
The Northern Endeavor mess started with Woodside paying to rid itself of a rusty ageing asset, ended with a $362 million liability for the Government and in between was a regulatory shambles.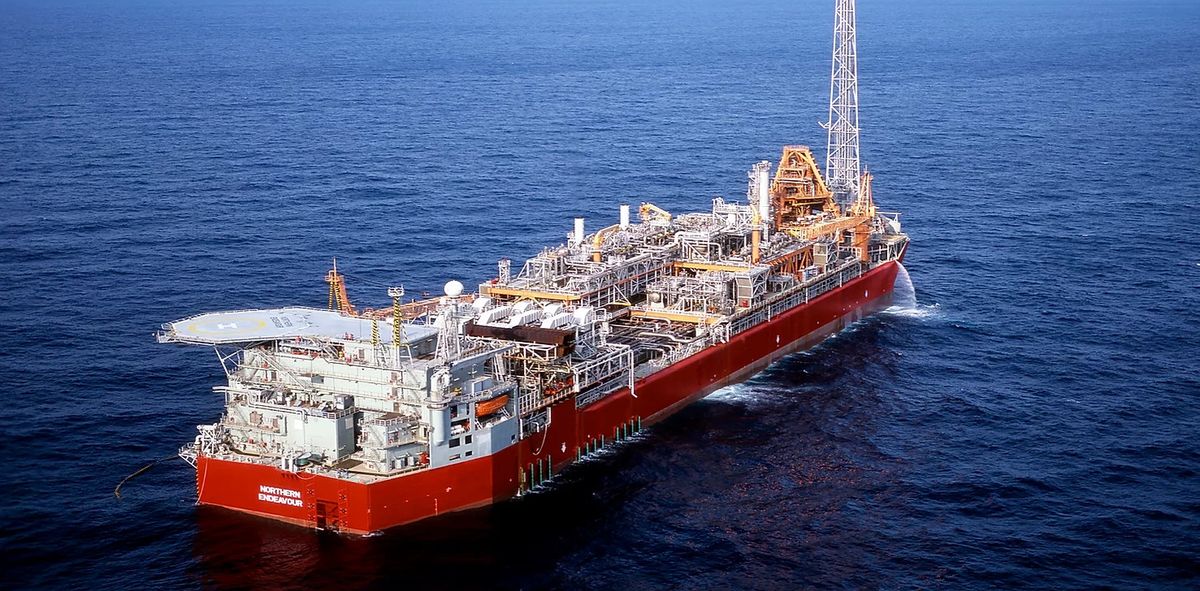 EXCLUSIVE ANALYSIS
The Federal Government is burdened with an expensive clean-up of the rusty Northern Endeavour oil vessel because of its own ineffective regulations, according to information in a report by an experienced UK oil and gas regulator.
The vessel's owner Northern Oil and Gas Australia went into liquidation in February after safety regulator NOPSEMA shut down production due to a string of safety incidents, many related to corrosion.
Inexperienced NOGA was not helped by inheriting a vessel that for more than a year received from Woodside reduced maintenance only suitable for an asset about to be scrapped.
After NOGA went into liquidation Resources Minister Keith Pitt asked Steve Walker, who headed UK oil and gas safety regulation for five years, to find what went wrong.
The Government released a summary of his findings in August, but the full report only became available this week after a freedom of information request.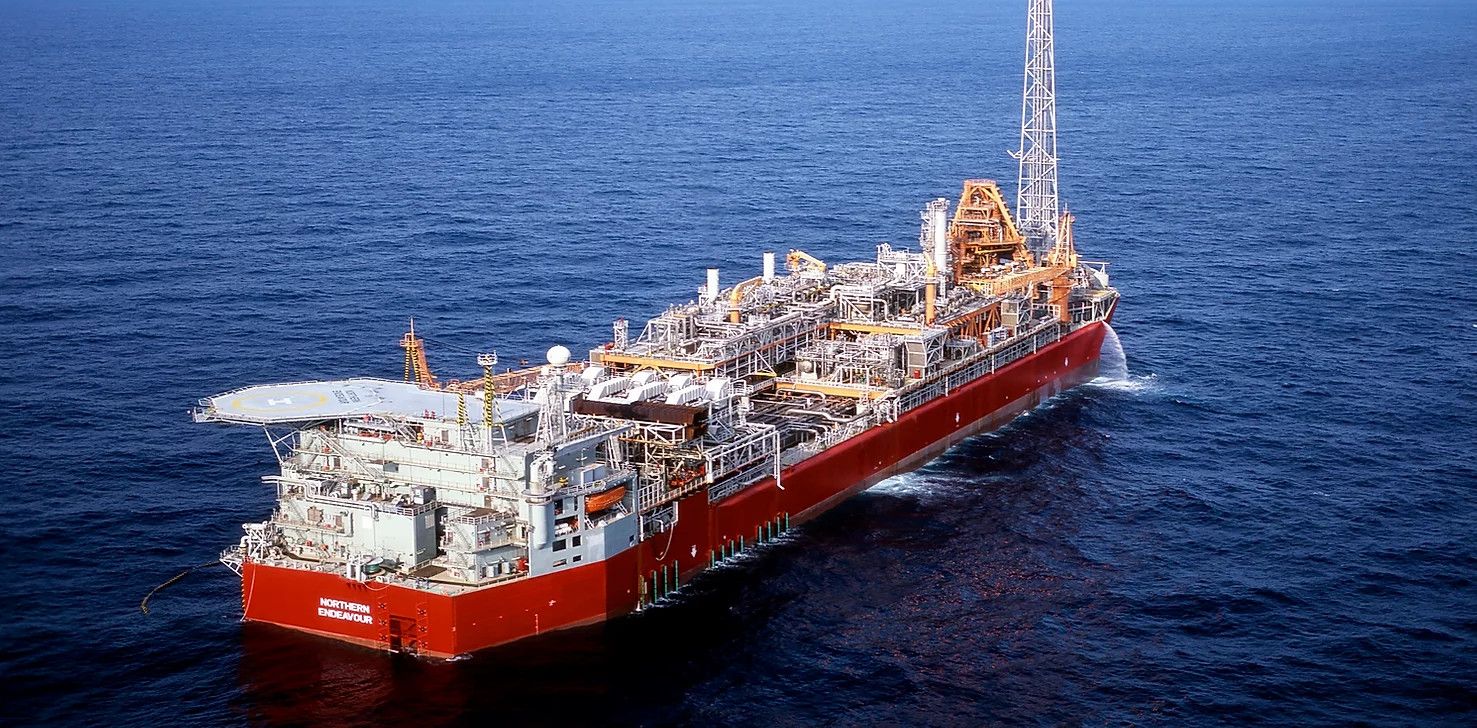 The new information allows the fullest picture yet of how Woodside made $132 million, NOGA's creditors lost $165 million, and the Federal Government inherited a $362 million clean-up bill.
It is a tale of liability shifting from two oil and gas giants to a tiny inexperienced one-man outfit and then to the Federal Government while safety concerns mounted, one regulator was powerless, and the other dithered.
This tale starts with a deal, perhaps a deal too good to be true: take my rusty old asset and have some cash too.
The deal
The first step towards NOGA's liquidation was when Woodside switched from a long-planned decommissioning to consider selling the Northern Endeavor and its Laminaria and Corallina oil fields 550km north of Darwin.
The Northern Endeavour produced less than 3000 barrels of oil a day in 2015, a fraction of its peak of 180,000 bbl a day.
Woodside thought the Laminaria and Corallina fields would be uneconomic by the end of 2016 and nearby exploration prospects "were either too small, too deep, or likely to be gas rather than oil (and therefore unsuitable for the Northern Endeavour)" according to the Walker report.
NOGA, with no experience in offshore oil and gas, thought Australia's largest oil and gas company was wrong.
The company with a single owner and director Angus Karoll planned to restart a well shut-in with a stuck tool, develop a nearby prospect, and "had longer-term ideas for utilising the Northern Endeavour FPSO as a regional hub for fields in neighbouring Timor-Leste waters."
The optimistically ambitious NOGA was formed in August 2015 and a month later signed an agreement to buy the assets off Woodside and minor partner Talisman, part of Spain's Repsol.
The deal completed in April 2016 when NOGA bought the Talisman subsidiary TOGA that owned its share in the Northern Endeavour, and then TOGA bought out Woodside's interest.
The devil is in the dollars
Woodside and NOGA would not divulge the financial details of the sale to Walker. Still, much is on the public record from Woodside's annual reports and filings with Australia's corporate regulator ASIC by NOGA and its related companies.
Woodside assigned a $US156 million decommissioning liability to its share of the Northern Endeavor in its 2015 annual report.
The split of the asset between Woodside and Talisman was complex, with the two companies having different shares of two offshore titles and Woodside owning 100 per cent of the Northern Endeavor.
However, TOGA's 2015 filing to ASIC states that Woodside shouldered about 60 per cent of the decommissioning liability, giving a total cost of $US260 million ($362 million) to clean up the asset. (Author's note: I have reported a lower decommissioning cost in the past as I did not factor in that Woodside's estimate was for its share only).
Most of the decommissioning cost is likely to be spent on a drilling rig to plug and abandonment the subsea wells so they will be safe in perpetuity.
So, in April 2016 inexperienced NOGA gained an asset Woodside thought would be uneconomic in eight months and a massive decommissioning liability.
Luckily for NOGA, it also had some cash.
Woodside paid NOGA $US16.5 million cash and $5.4 million in services to take its share of the Northern Endeavor, according to NOGA's 2016 filing to ASIC. The services were most likely for Woodside's operation of the asset before NOGA's contractor Upstream Production Solutions took over later in 2016.
Woodside attributed a value of $US95 million ($132 million) to the deal by a reversed impairment. Woodside's gain is likely to allow for the payments to NOGA and be after tax, so is less than the decommissioning cost the company avoided.
Whether NOGA also received cash from Talisman is not known.
NOPTA no teeth
The National Offshore Petroleum Titles Administrator had long known of Woodside's plans to decommission the Northern Endeavour. It only became aware of the switch to a sale in December 2015, three months after the agreement was signed.
"NOPTA realised the significance of what was being proposed," Walker wrote.
"Woodside, an ASX-listed company with significant assets and upstream experience in Australia and elsewhere, was exiting from the title and therefore from its decommissioning liabilities."
In its place was "privately-owned NOGA, recently created and with no background in offshore petroleum."
"In particular, NOPTA had concerns over the uncertainty of…NOGA's financial capacity, and their ability to meet any future decommissioning liabilities."
Time would prove NOPTA right, but it was powerless to do anything.
NOPTA is only empowered to assess the financial strength of new titleholders, not existing ones.
Under NOPTA's legislation, the fact that TOGA was now owned by Angus Karoll's NOGA and not Repsol was not relevant, as the company name on the title was unchanged.
And NOPTA no choice but to rubber-stamp the transfer of equity from Woodside to TOGA.
Australia's oil and gas players commonly set up subsidiaries that are titleholders in different fields.
Without revised legislation, the Federal Government cannot stop the sale of these subsidiaries to anyone.
The U-turn
Walker described the decision to "life extend an ageing asset which had been preparing for end of economic life and decommissioning" as a U-turn with significant implications.
Woodside was maintaining the Northern Endeavor "in the context of an ageing asset that was being prepared for end of field life and decommissioning."
"The amount of maintenance and investment would sensibly focus on what is essential for the asset to arrive at the cut-off decommissioning date in a legal, safe and effective condition, but not overinvest in an asset that was nearing the end of its economic life."
Woodside's approach was entirely reasonable for a facility that would soon be shut down, but that was not the only option Woodside was pursuing.
"Woodside explained that it progressed both the sale and decommissioning planning in parallel for over a year until the sale was finalised," the Walker report stated.
Boiling Cold asked Woodside why it continued to maintain the Northern Endeavour as though it was to be decommissioned for a period of over a year when a sale was a known option?
Woodside responded with a reference to the Walker Report that did not answer the question.
Walker said corrosion was the biggest problem caused by vessel's age. Corrosion would feature heavily in NOGA's downfall.
Safety can wait
Interest in NOGA's collapse has focused on the decommissioning liability falling on the Federal Government.
The other question is why a facility where numerous safety risks that were demonstrably poorly managed was allowed to operate for so long?
When UPS took over as operator in September 2016, it inherited a vessel with problems.
A NOPSEMA inspection in October found "extensive corrosion was present throughout the facility." There were 21 NOPSEMA recommendations from Woodside's time as an operator that were outstanding.
Damaged piping that carried firefighting foam had not been fixed almost three years after NOPSEMA recommended it be "permanently repaired and fit for purpose."
NOPSEMA added 16 more recommendations to the UPS to-do list, including the need for a plan to reduce the risk from corrosion.
It was a bad starting point. Things did not improve.
On an afternoon in February 2017, a 3kg piece of equipment fell 8m and just missed a worker. The UPS report to NOPSEMA said the dropped object would have "most likely have caused a fatality" had it hit the worker.
Walker described this near-fatality as "another example of the issues arising from the U-turn of Woodside's decision to decommission."
In April 2017, the vital corrosion risk plan NOPSEMA recommended six months ago was incomplete.
At this point, NOPSEMA knew there was widespread corrosion on the Northern Endeavour, the operator had no plan to manage the risk, and corrosion had nearly killed a worker.
So, what did the body charged with ensuring the safety of offshore workers do? NOPSEMA gave UPS six more months to complete the plan.
In March 2019, two years and five months after NOPSEMA called for a corrosion plan, UPS had not "done enough to comply" and "there was still substantial structural corrosion at the facility."
Another potentially fatal dropped object incident occurred in July 2019 that according to NOPSEMA was in part due to the "failure to adequately identify and rectify structural corrosion."
NOPSEMA then finally ordered that the Northern Endeavour cease production and be made safe. The resultant revenue loss was eventually too much for an already financially weak NOGA.
Boiling Cold asked NOPSEMA why it allowed the Northern Endeavour to operate for 2.5 years after a near-fatal incident caused by corrosion when there was ample evidence that corrosion was significant, widespread and not well managed by UPS?
A NOPSEMA spokesperson said as evidence of widespread corrosion escalated in 2018 it issued improvement notices to UPS, but the company went to the Fair Work Commission for a review.
"The matter remains before the Commission and no further comment can be provided," the spokesperson said.
Walker said NOPSEMA should have focussed more on "root causes such as contractual issues, financial resourcing, senior management commitment, safety culture, failures of internal company monitoring, auditing and reviews, and titleholder–operator relationships."
Split responsibilities
NOGA owned the Northern Endeavor and the titles to its oil fields, and paid UPS to operate the vessel.
It was an unusual division of responsibility in Australia where almost all offshore oil and gas facilities are operated by one of the owners.
Walker noted that while UPS was legally responsible for safety it "was not in control of the maintenance budgets and was operating in an environment which was strongly production-oriented, seeking to reduce overall operating costs on an ageing asset."
UPS told Walker it regularly received less money than it needed from NOGA. Conversely, NOGA said it was "massively overcharged" by UPS.
A troubled asset like the Northern Endeavour does not benefit from being looked after by warring parties.
At one stage UPS workers were fixing issues identified by one NOPSEMA notice while NOGA had separate contractors tacking problems from a different NOPSEMA notice, despite significant overlap in the two work scopes.
Walker recommended that the legislation be changed to ensure owners retain some responsibility for operations when they sub-contract the role.
Missing details of a missed opportunity
Walker's report indicates regulators had an opportunity to intervene in late 2017 when one of NOGA's licenses needed to be renewed.
NOPTA is only authorised to make minor decisions and for big calls provides advice to the Joint Authorities.
The JA's are usually the Federal Resources Minister and a minister from the relevant State Government. However, in the distant waters close to the Timor-Leste border then Federal Minister for Resources Senator Matt Canavan was the sole JA.
The Walker Report states "licence renewal is a decision for the JA" and after a large chunk of redacted text states "I think this was a missed opportunity" where the knowledge of NOPTA and NOPSEMA "was not being put to best use."
The information available strongly suggests Canavan received relevant advice from the regulators but did not act on it.
At the time the 2015 and 2016 filings for NOGA companies had become available from ASIC and revealed losses of $US30 million and $US27 million.
For both years, auditor EY stated there was "a material uncertainty that may cast significant doubt" about NOGA's "ability to continue as a going to concern."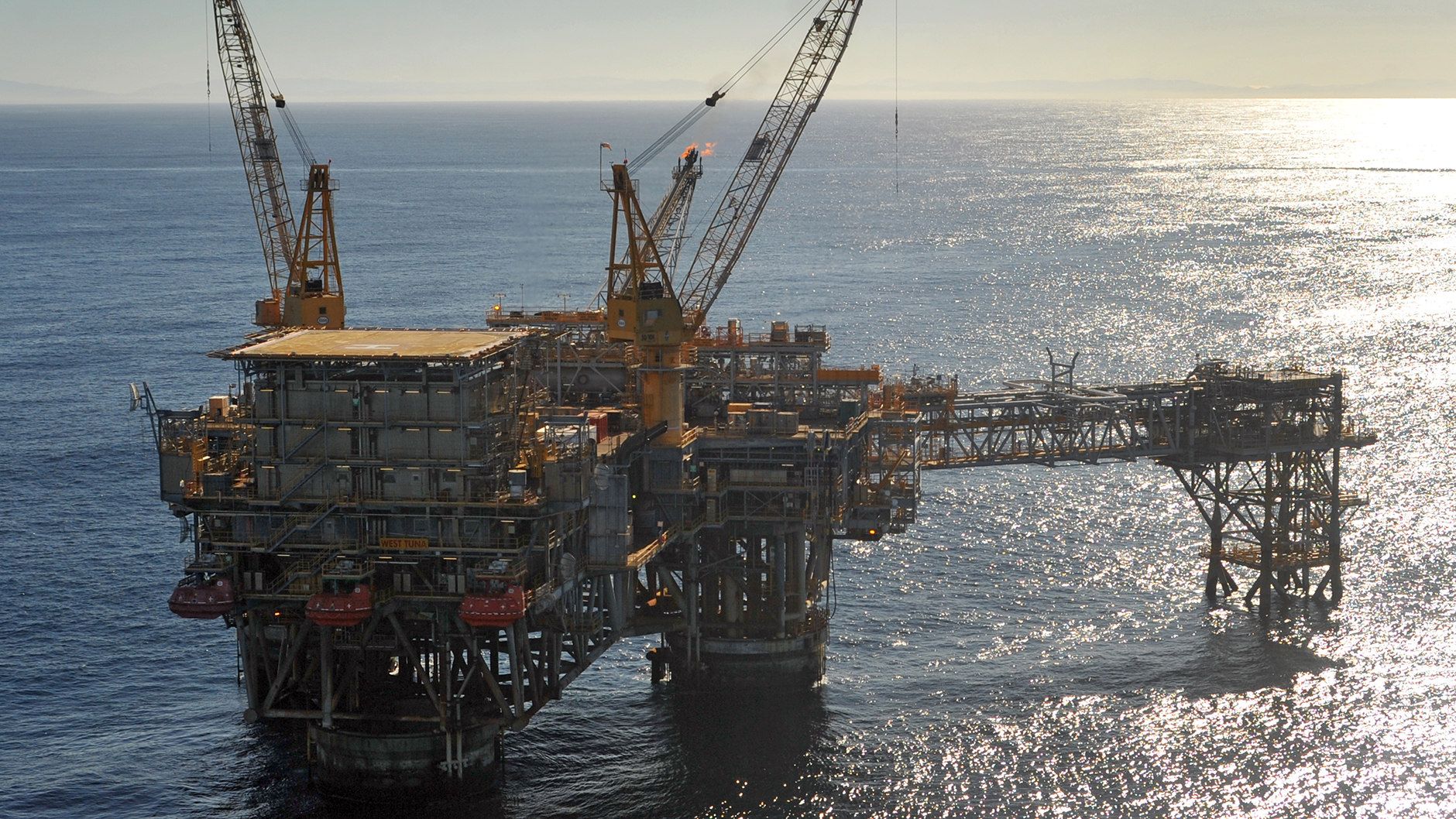 Time for a fix
There is no suggestion that any of the players in this saga operated outside the law. The law is the problem.
There is an opportunity for change. The Federal Government is in the final stages of reviewing how it manages decommissioning and has launched reviews of NOPSEMA and NOPTA.
Oil and gas majors such as ExxonMobil, Chevron and ENI are in the process of divesting some of their Australian assets, and the buyers will most likely have less financial strength.
With oil and gas decommissioning in Australia estimated to cost $76 billion over the next 30 years, the nation does not need any more fiascos like the Northern Endeavor.
The Federal Government is paying UPS about $1.4 million a week to look after the Northern Endeavour while it waits for the $8.8 million of advice on what to do next it has ordered from Woodside.
All of this is on top of the eventual decommissioning cost, that was $362 million the last time Woodside looked at it.
What a mess.
---
Main image: Northern Endeavour floating production storage and offloading vessel. Source: Northern Oil and Gas Australia
---