Failed oiler Northern Endeavour owes $165M
A debt of $165 million and unpaid employees can be added to a massive decommissioning liability as the cost of Northern Endeavour's short life after Woodside.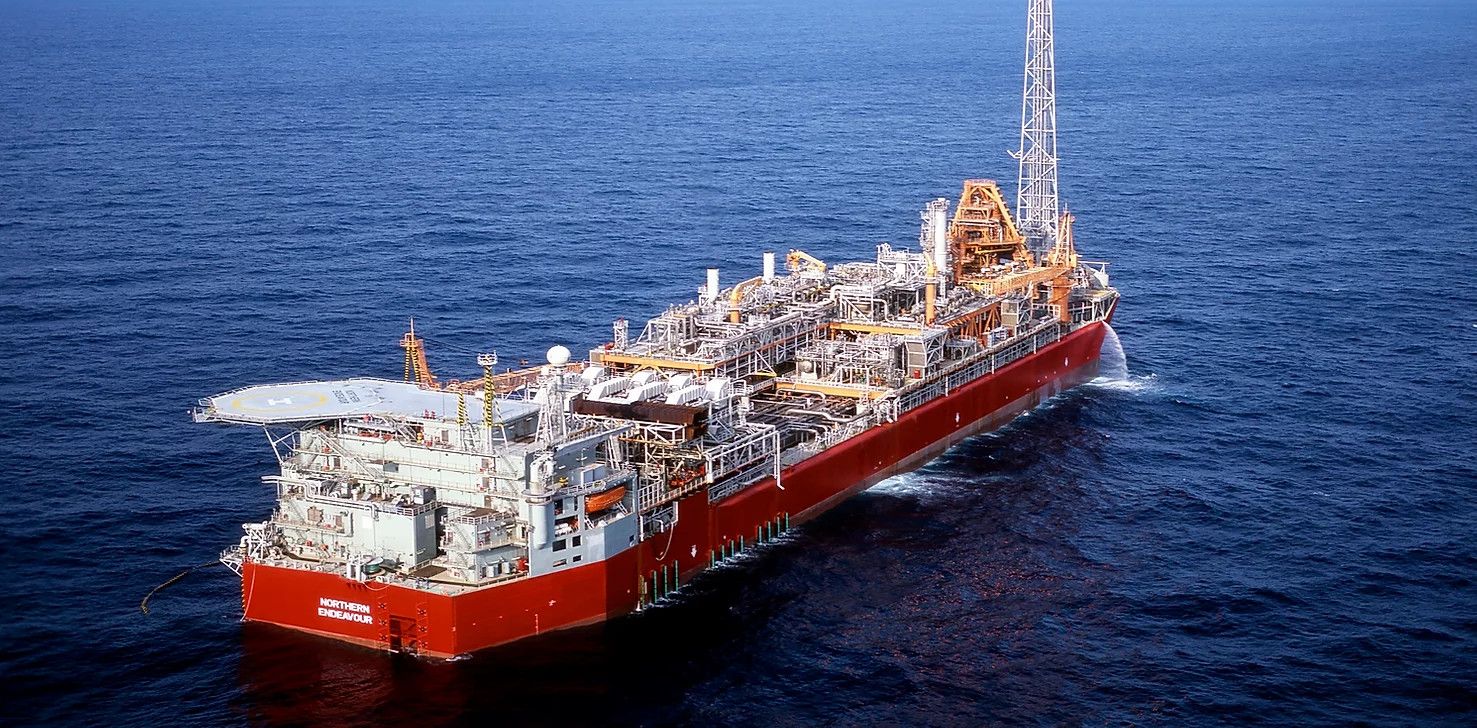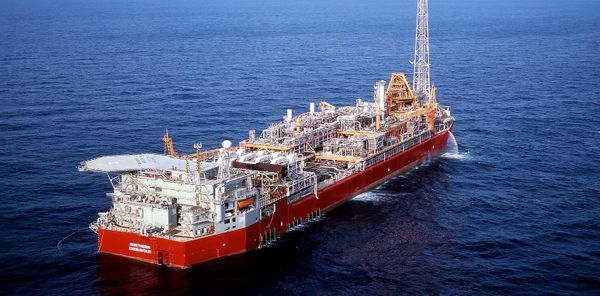 The liquidator of the failed companies behind the Northern Endeavour oil production vessel has told ex-employees he does not know when they will be paid. He has also written to the companies' sole owner and director Angus Karoll demanding repayment of a $2 million loan made to another of Karoll's companies.
The loan forms part of just $6 million of assets the three companies have against liabilities of more than $165 million, according to a report released by liquidator KPMG on Thursday.
Today liquidator Robyn Duggan told ex-employees that he was unable to determine if there would be sufficient money to pay them after the sale of assets and payments to secured creditor CCMA.
The companies are Northern Oil and Gas Australia Pty Ltd and two related entities.
Commodity trader Castleton Commodities Merchant Asia is owed $124 million, including about $17 million lent to the companies after the appointment of voluntary administrators in September 2019.
A court approved the payment of CCMA's post-appointment $17 million debt ahead of employees as the funds supported their salaries during the administration and increased the prospects for the companies continued operation.
No solution was found, and the companies went into liquidation in February. The liquidator quickly disclaimed the assets, a legal procedure that effectively placed the Northern Endeavour, its oil fields and a decommissioning liability that could be as high as $230 million into the hands of the Federal Government.
"Unfortunately, we are not aware at this stage of what arrangements (if any) are in place between CCMA and the Government in relation to the potential disconnection of the Northern Endeavour and decommissioning of the wells and what, if any, proceeds of realisation may be paid to CCMA," Duggan said in the letter to ex-employees.
Loan battle
The liquidator's report said Northern Oil and Gas Australia Pty is owed $2.02 million by its owner NOGA Holdings Pty Ltd whose director and owner is Angus Karoll.
NOGA Holdings was not placed into voluntary administration.
"We have written to the Director in his own capacity and as a director of NOGAH demanding repayment of the loan amount. The Director has engaged solicitors to act on his behalf," the liquidators' report said.
"The Director has made an offer to settle transactions which he has identified to be of a personal nature. That offer has not been accepted at this stage.
"We are also awaiting details of the financial position of NOGAH to assess its ability to repay the loan."
Karoll did not respond to a request for comments about KPMG's demand for the loan to be repaid.
Troubled waters
Newly-formed NOGA acquired the Northern Endeavor and the titles to the associated oil fields from Woodside in 2016.
Problems at the Northern Endeavor were highlighted in July 2019 when offshore safety regulator NOPSEMA ordered that it stop production in its "current degraded state."
The companies entered voluntary administration in September after CCMA refused to supply additional funds for repairs.
Karoll said offshore safety regulator NOPSEMA's lack of clarity on what was needed for production to restart led to the funding halt.
"NOPSEMA declined to provide a list of repairs required to resume production," Karoll said.
"Additionally, NOPSEMA declined to confirm in writing that they would allow a restart of production post requested repairs being undertaken."
NOPSEMA head of safety and integrity Derrick O'Keeffe told the Senate economics estimate committee in October 2019 that it was the operator's responsibility, not the regulator's, to determine detailed requirements for the safe operation of the Northern Endeavour.
"When we identify areas of defect, we'll bring this to the company's attention," O'Keefe said.
In addition to a lack of funds to restart production Karoll attributed the failure to the transfer of a portion of its offshore titles to Timor Leste.
In contrast, the administrators said significant under capitalisation and the loss of production caused the failure.
Karoll believes the companies could have prospered.
"We spent over $US50 million on vessel inspection, repairs and upgrades during the period of ownership," Karoll said.
"The vessel was purpose-built with a design safety factor of three for a one in 10,000-year storm event.
"We had funding available to increase production. Importantly 24 million barrels of proven oil reserves remain unproduced."
The failure of the Northern Endeavour has brought into question Federal Government oversight of the offshore oil and gas industry, especially smaller companies that buy ageing assets with declining production.
The Federal Government kicked-off a review of the Northern Endeavor in April that will recommend areas for regulatory reform.
The oil and gas industry is worried the Federal Government may impose a levy to cover its costs.
Boiling Cold understands that other oil and gas companies are unhappy with Woodside as its sale of the Northern Endeavour has resulted in damage to the industry's reputation and a possible financial cost.
---
Main image: Northern Endeavour oil production vessel. Source:NOGA.