Sumitomo has written off the entire $326 million value of its half share in Collie's Bluewaters power station, in another sign that WA is not immune from the financial crisis facing coal assets around the world.
WA's three coal-fired power stations have struggled to compete against rooftop solar panels that are reducing their market share.
The fluctuating solar output forces the plants designed to operate at a steady load to regularly cycle up and down, increasing operating costs and equipment wear and tear.
The connection the Yandin and Warradarge wind farms in the Mid-West and continued growth in solar pushed coal's share of power generation down to 29 per cent in October 2020, from 37 per cent a year before.
Sumitomo and Kansai Electric bought the near-new power station in 2011 for a reported $1.2 billion. The sale came after the collapse of Ric Stowe's Griffin Coal that also saw the Griffin coal mine bought by Lanco Infratech from India.
Sumitomo announced the write-down in its half-year results to September that recorded a $795 million loss for the sprawling diversified group, about 40 per cent from the Bluewaters impairment.
Sumitomo said it booked the Bluewaters loss "for the total amount of investment and loan" after it had difficulty in refinancing loans secured against the asset that expired in August.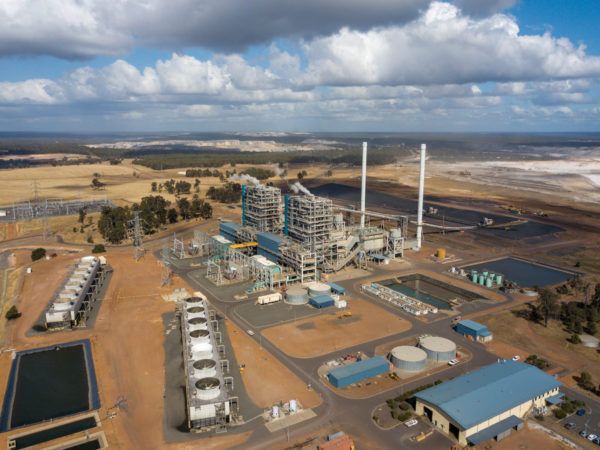 Kansai Electric that owns the other half of Bluewaters Power made no mention of the asset in its results.
The two Japanese companies offered the mainstream banks holding the debt of about $369 million about 65c in the dollar, according to the AFR.
Instead, the banks sold the debt for about 70c in the dollar to investors that specialise in distressed assets.
A year ago, State-owned generator Synergy that owns the Muja and Collie coal-fired plants booked a $429 million impairment, in large part due to its coal assets.
The utility may install a giant battery in Kwinana that will help smooth out the loads on its Collie stations.
Half the capacity of Muja, the largest generator on the South West Interconnected System, will be closed in two stages in 2022 and 2024.
Collie's coal-fired stations produced the equivalent of 7.9 million tonnes of carbon dioxide in the 12 months to June 2019,
Another Japanese trading house, Marubeni, plans to halve its coal-fired power capacity by 2030.
"To sum up, it is becoming harder to sell stakes in coal power plants as coal has run into a lot of flak," Reuters reported Marubeni chief executive Masumi Kakinoki saying yesterday.
"The best solution is to stop and scrap the plants, but we need to sell our stakes to parties with an interest in owning them as there are many power stations that are still valuable and needed for regions or countries."
---
Please consider becoming a Boiling Cold supporter to keep yourself and others informed about energy, industry and climate in WA.
Independent news and analysis free of government and big business spin.

Or a bit more with a monthly contribution of your choice.
---
Main image: Bluewaters power Station, Collie. Source: Bluewaters Power