=== from the archive ===
Woodside's Browse nixes net-zero for cheap and dirty
Woodside's environmental approval submission for its $US20.5B Browse LNG project shows negligible efforts to rein in carbon emissions.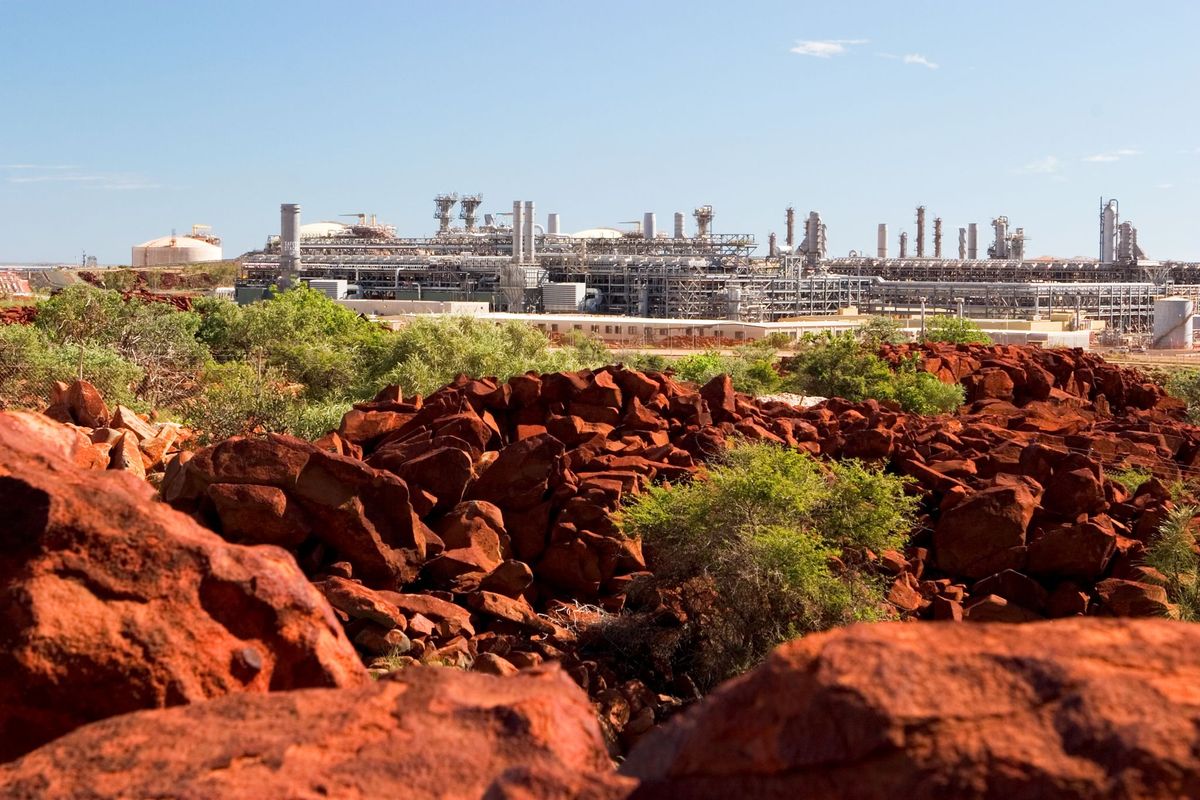 This article was first published in Australian Energy Daily © Peter Milne.
Woodside has all but ignored the WA Government's aspiration of net-zero emissions by 2050 in its environmental approval submissions released yesterday for the Browse LNG project that could produce up to 285 million tonnes of carbon emissions.
Woodside is seeking one approval for the $US20.5 billion offshore facilities and pipeline and another for the refurbishment of the North West Shelf LNG plant that will process the gas from Browse. Only the LNG plant produces significant emissions in WA's jurisdiction and is affected by the state's greenhouse policy for major projects released in August. The policy sets an "aspiration" of net-zero emissions by 2050.
Woodside is extending the life of the five trains at Australia's original LNG plant at Karratha - two of which are 30 years old - rather than build new trains. The cost saving is enormous. Oil and gas consultancy WoodMackenzie estimated new trains would cost between US$4 billion and US$6 billion each but all five could be refurbished for a total cost of between US$7 billion and US$8 billion.
The oldest three NWS trains produce more greenhouse gases per tonne of LNG than any other Australian LNG facility once the different levels of CO2 in the incoming gas is allowed for, according to Woodside's greenhouse gas benchmarking report.
After saving money by not replacing the ageing inefficient trains, Woodside has pointed to the old equipment as a unique circumstance that makes addressing the state's net-zero policy more difficult.
"The costs associated with modifying an existing operating facility are significantly higher than for modifying the design of a new facility," according to the NWS greenhouse gas management plan.
Instead "Woodside proposes to contribute to the State GHG policy through its compliance with the safeguard mechanism," the federal government policy that Woodside's NWS environmental review document described as a measure to keep emissions at business as usual levels.
Different expectations
Premier Mark McGowan, when asked for comment on Woodside's efforts to reduce carbon emissions, told Australian Energy Daily his government expected project proponents to "develop greenhouse gas management plans that detail their contribution towards achieving the State's aspiration of net zero emissions by 2050".
Australian Energy Daily asked Woodside how compliance with a business-as-usual mechanism could contribute to net-zero emission by 2050.
A Woodside spokesperson said the company had incorporated best practice management and mitigation measures in its submission.
"We have committed to avoid, reduce or offset 330,000 tonnes per annum of CO2e from the Karratha Gas Plant by 2030," the spokesperson said. This would be a 4% reduction in predicted annual carbon emission from the plant of 7.7 million tonnes.
Yesterday's submissions made no mention of plans previously touted by Woodside to build a hybrid solar-gas power plant away from the NWS. This would reduce carbon emissions and take pollution away from the invaluable ancient rock art of the Burrup Peninsula that is being considered for the World Heritage List.
Woodside is continuing to assess the hybrid renewable power plant, the spokesperson said.
The NWS plant is predicted to produce 385 million tonnes of carbon emissions to 2070 by processing gas from Browse and other fields.
The Browse field will account for almost a third of those NWS plant emissions over an expected 31-year life and its offshore operations will produce an additional 112 million tonnes. If Browse operates longer than expected and the CO2 level in the reservoir is at the high end of expectations Browse will be responsible for 285 million tonnes of carbon emissions.
WA Environmental Protection Authority chair Tom Hatton said for the first time the EPA was hosting the consultation on behalf of the Commonwealth and feedback could be provided on the separate state and Commonwealth assessments on the same website at the same time.
"These are complex and individual proposals that will require detailed assessment to determine the extent of the proposals' impacts and how the environmental issues could be managed, and I encourage the community to review the proposals and provide feedback," Hatton said.
Public submissions on the onshore NWS and offshore Browse proposals are open until February 13, 2020.
Woodside operates the Browse and NWS projects that have BP, Shell and Japan Australia LNG - owned by Mitsui and Mitsubishi - as common partners. BHP and Chevron are the other NWS owners and PetroChina participates in Browse.
---
Main image: North West Shelf LNG plant near Karratha. Source: Woodside Energy Limited
---