Woodside Petroleum
Woodside offers workers big bucks as inspiration against exhaustion
Woodside's offshore workers may get a $50,000 bonus for working 12 weeks straight but unions claim the long stint is unsafe.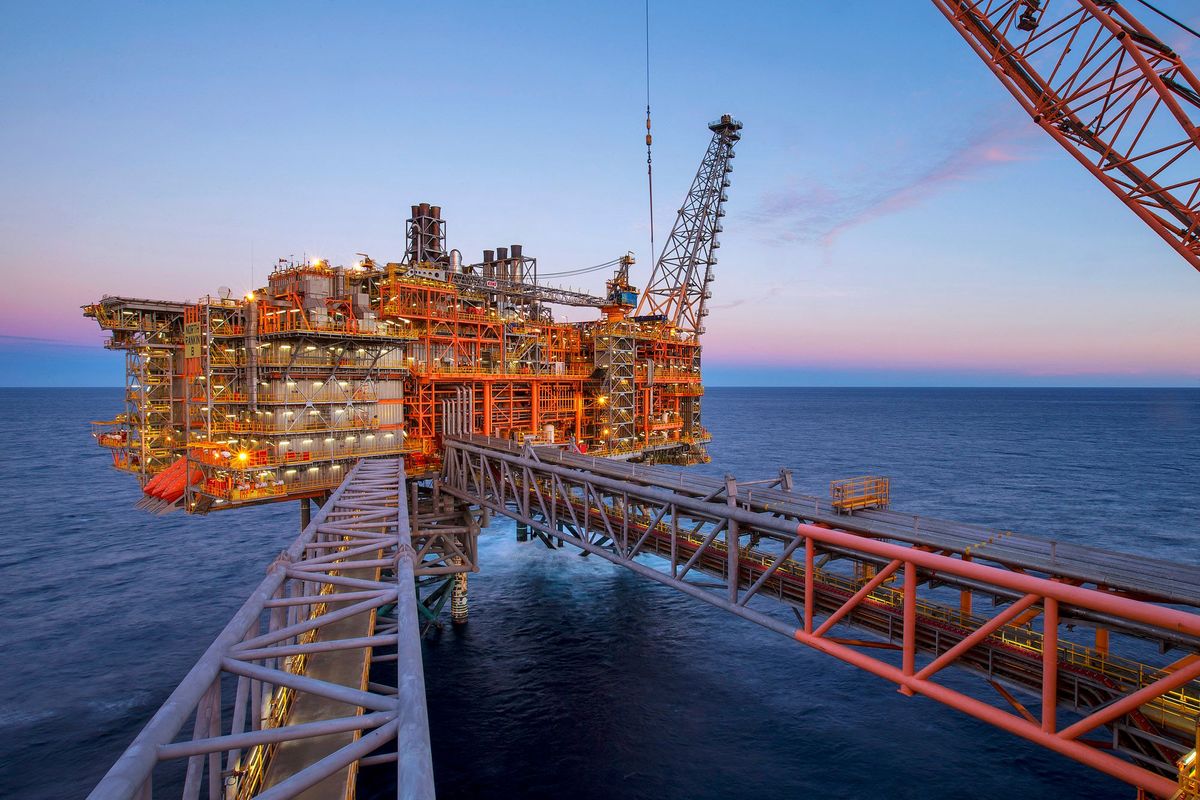 Woodside has proposed offering offshore workers a bonus of at least $50,000 to work 12-weeks straight as it rejigs its rosters to reduce the risk to production from a COVID-19 outbreak.
The long stretch is part of a roster option seen by Boiling Cold that Woodside has sent to some direct employees and contractors.
The 12 weeks of work is preceded by two weeks in quarantine. A Woodside spokesperson said a 10-week break would follow the long stint, not the four weeks described in the document.
The bonuses for each month worked offshore are $10,000, $30,000 and $50,000. It is not clear if after three months a worker would receive $50,000 or a total of $80,000.
Onshore workers would receive slightly smaller bonuses of $10,000, $20,000 and $30,000 for each month.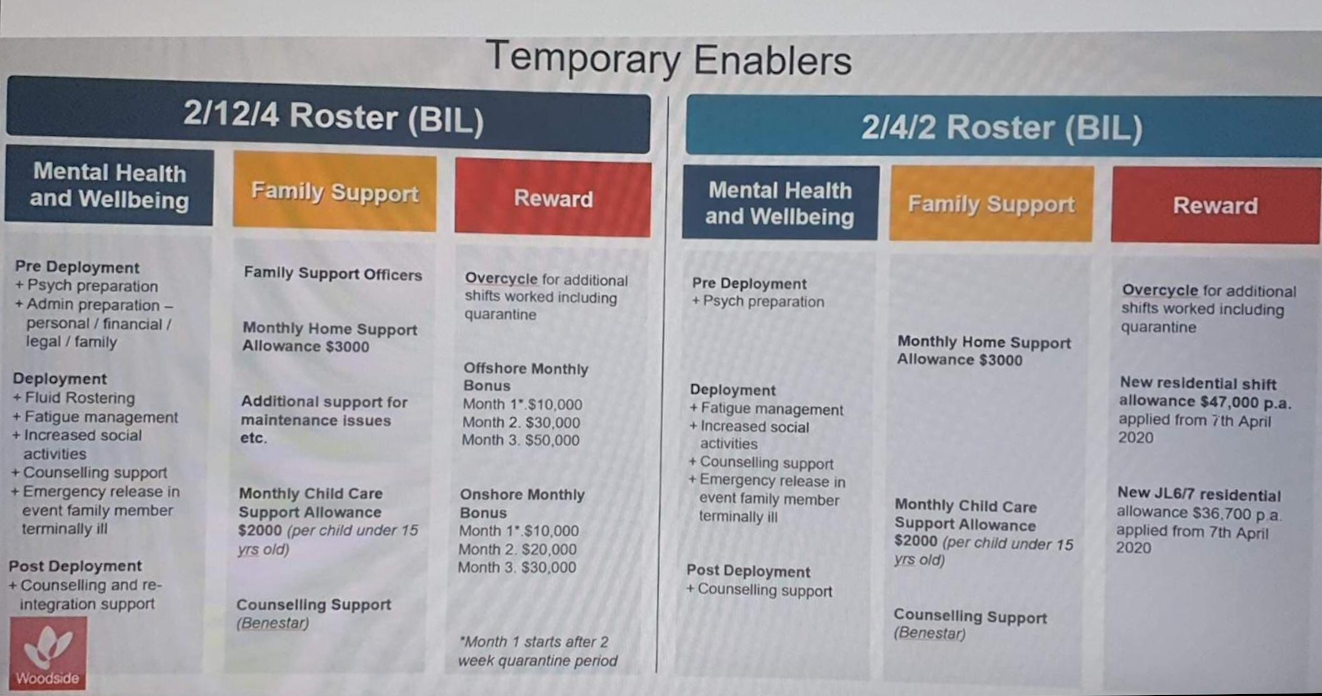 Another roster option has two weeks of isolation followed by four weeks of work and then two weeks home with no monthly bonuses.
Both rosters include a $3000 a month family support allowance, psychological preparation, counselling and release from the roster if a family member is terminally ill.
The Offshore Alliance of unions that represent offshore workers called for the offshore safety regulator NOPSEMA to reject both roster options.
"How much is a suicide, marriage bust-up or depression worth on a Woodside offshore facility?" the Offshore Alliance asked on its Facebook page.
A Woodside spokesperson said the proposed rosters are temporary and subject to ongoing review.
"We are committed to ensuring the health and safety of our workforce and communities, reducing their exposure to risk, and guaranteeing ongoing essential gas supplies to WA," the spokesperson said.
NOPSEMA the offshore safety cop
Offshore facilities run under a safety case, a set of safety rules developed by the operator of each offshore facility and approved by NOPSEMA.
If changes to a facility or its working practices fall outside what the safety case covers, operators are obliged to revise the document and submit it to NOPSEMA for approval.
The Offshore Alliance said if NOPSEMA approved Woodside's application to vary its safety cases "it will be clear to hydrocarbon workers that there is, in fact, a price on our health and safety."
A NOPSEMA spokesperson said the regulator had the power to step in and assess the suitability of a safety case if significant changes are implemented without a revision.
NOPSEMA today announced that during the COVID-19 outbreak it would focus on supporting operators efforts to operate in a way that is safe for workers. Facilities that supply energy to Australia would be given priority.
"The COVID-19 pandemic presents major challenges to the offshore energy industry in terms of protecting offshore worker health and ensuring the energy security needs of the Australian community," The NOPSEMA policy stated.
Operators are "expected to make prudent decisions regarding the continued conduct of activities."
The Woodside-operated North West Shelf project is a major supplier of gas to Western Australia.
Woodside is talking to contractors about implementing the rosters and contractors will consult with their employees this week to put a suitable roster in place, according to Woodside.
The acrimony of the unions to Woodside is in contrast to the welcome given to the two weeks isolation / two weeks work / two weeks home roster Inpex will use on its two Ichthys offshore facilities.
Inpex workers not put on the roster due to reduced numbers offshore to minimise COVID-19 risk will receive half-pay.
Woodside, like most resource companies, is also grappling with the management of eastern states-based FIFO workers.
Boiling Cold understands that about 200 Woodside workers live outside WA, and the company is considering moving some of them to WA temporarily.
Those relocations may have to happen in the next few days after Premier Mark McGowan today announced a hard border with other states that could be in place as early as this weekend. Only freight, essential workers and people travelling on compassionate grounds allowed to head west.
---
Main Picture: North Rankin complex. Source: Woodside Energy Limited