=== from the archive ===
WA emissions leave other states to cut deeper
WA is the only state in Australia with rising emissions on the back of new LNG projects that will make meeting Paris Agreement emissions reductions very dificult.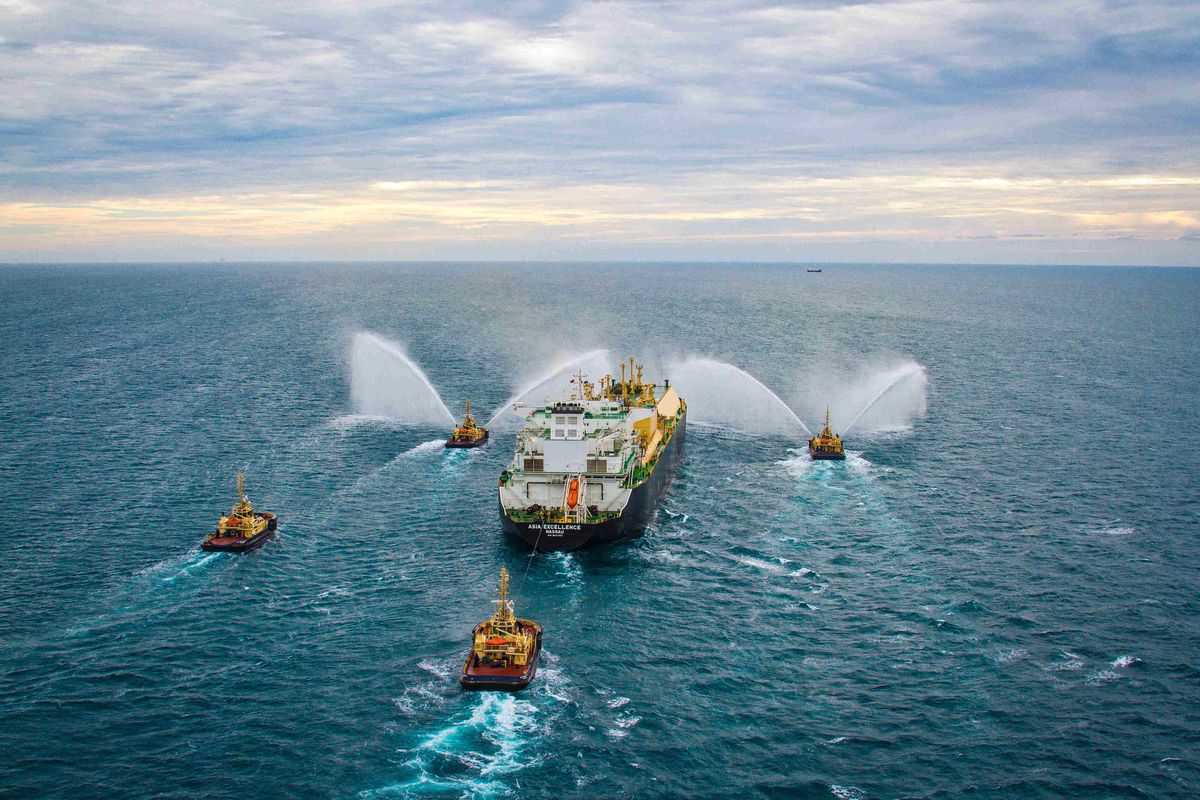 This article was first published in Australian Energy Daily © Peter Milne.
A surge in emissions in resource-rich WA means other states will have to do the heavy lifting on the Paris targets.
Both NSW and Victoria have committed to net zero emissions by 2050, but WA's recent move to label it an "aspiration", combined with new projects coming online next year have paved the way for more division on state and federal energy and emissions policy.
NSW Minister for Energy and the Environment Matt Kean said his state was already feeling the effects of climate change the public expected responsible action to address it.
"Our government was elected on a policy of net zero emissions by 2050 and we are working towards delivering that," Kean said.
Victorian minister for energy, environment and climate change Lily D'Ambrosio said climate change affected all states "which is why it would be nice to see some federal government leadership on this issue".
"We're delivering on our promise to achieve zero net emissions by 2050, regardless of what action other states take – but the more we work together the better off we'll all be," D'Ambrosio said.
The federal government expects east coast states to cut carbon emissions by more than the Paris Agreement target of 26% to 28% by 2030 to make up for LNG-powered increases in emissions from WA, according to the WA state government.
WA energy minister Bill Johnston recently said he expected WA's 2030 emissions would be higher than its emissions in the 2005 Paris benchmark year.
"But there's other stuff going down to accommodate the increase in WA," Johnston told Perth radio station 6PR.
"That's how I understand from the federal Liberal government is how they are saying they will meet the target that they've set."
Emissions from the resource-rich state increased 23.4% from 2005 to 2017 - while all other states recorded drops of at least 10 per cent.
Johnston told Australian Energy Daily that the federal government had set a single national target, not pro-rata targets for each state.
"WA's resources economy is essential to the economic health of our nation and underpins our trade relationships," Johnston said.
"Without a successful WA resources sector, every Australian would have much lower incomes."
The Wheatstone and Prelude LNG projects - that together are permitted to emit 6.8 million tonnes a year under the federal government's safeguard mechanism - have started operating since the 2017 figures.
Browse the carbon machine
Next year Woodside plans to sanction the US$11 billion Scarborough and US$20.5 billion Browse LNG projects.
Carbon emissions from Browse's offshore facilities will average 4 million tonnes a year due to the high level of CO2 in the reservoir and the fuel burned to pump the gas 900km to the existing North West Shelf LNG plant. There a further 4.5 million tonnes of carbon emissions will be produced - if the plant operates at its current carbon intensity - to make 10 million tonnes a year of LNG.
The Browse project alone will negate about half the estimated base case emissions savings from Snowy 2.0 in 2030.
The WA government released its policy days before the state's Environmental Protection Authority closed consultation for its own greenhouse gas guidelines.
In March the WA EPA said its non-binding recommendations to the WA Government on new major projects would include the requirement to offset all carbon emissions.
The EPA backed off from its stance a week later after an industry backlash led by Woodside chief executive Peter Coleman and a lack of support from the WA government.
Australian Energy Daily asked Woodside how it could reconcile significantly increasing its emissions with statements that it would work towards Australia meeting its Paris target.
A Woodside spokesperson said its projects would comply with the safeguard mechanism set by the federal government to meet the Paris target.
Woodside did not accept the premise put to them by Australian Energy Daily that other sectors of the Australian economy would have to make deeper emissions cuts to offset the growth in emissions from Woodside's investments.
Different states, different rates
Johnston's comments on emissions in other states came after the launch last month of a new policy on greenhouse gas emissions from major projects in the west.
The policy included an "aspiration" for net-zero emissions in WA by 2050, an acknowledgement of "the Commonwealth Government's" 2030 target and the possible requirement for major projects to submit a non-binding plan on how they will contribute to achieving net-zero emissions by 2050.
The plan does not include a trajectory of gradual emission reductions to 2050.
The WA Labor government's initiative is less potent than the NSW Liberals that in the last week clarified that net-zero emissions by 2050 was a target not just an aspiration and that they would develop interim carbon reduction targets to guide the way.
Taylor says Australia on track for Paris
Federal minister for energy and emissions reduction Angus Taylor said the government's $3.5 billion Climate Solutions Package mapped out how it would meet the 2030 Paris target "down to the last tonne".
"We are taking a sensible and balanced approach to securing a better future for Australians, reducing emissions while ensuring our economy remains strong," Taylor said.
The climate solutions package includes:
A $2 billion contribution over 10 years to the emissions reduction fund, now renamed the climate solutions fund, to purchase offsets and emission reductions estimated to total 100 million tonnes by 2030.
Increases in the energy efficiency of appliance and buildings to cut 63 million tonnes of emissions by 2030.
An additional subsea link to expanded Tasmanian hydroelectric capacity
An electric vehicle strategy
Controversially the federal government relies on using a credit of 367 million tonnes from the Kyoto targets that pre-dated the Paris Agreement to claim the 2030 target will be met.
---
Main image: First LNG cargo departs Gorgon LNG project in March 2016. Source: Chevron Australia Pty Ltd
---