Carbon Emissions
Shell's 2050 zero carbon net has a hole: a very large loophole
Shell has excluded a vast amount of the oil and gas it sells from its new aim to have net-zero emissions from the manufacture of its products by 2050.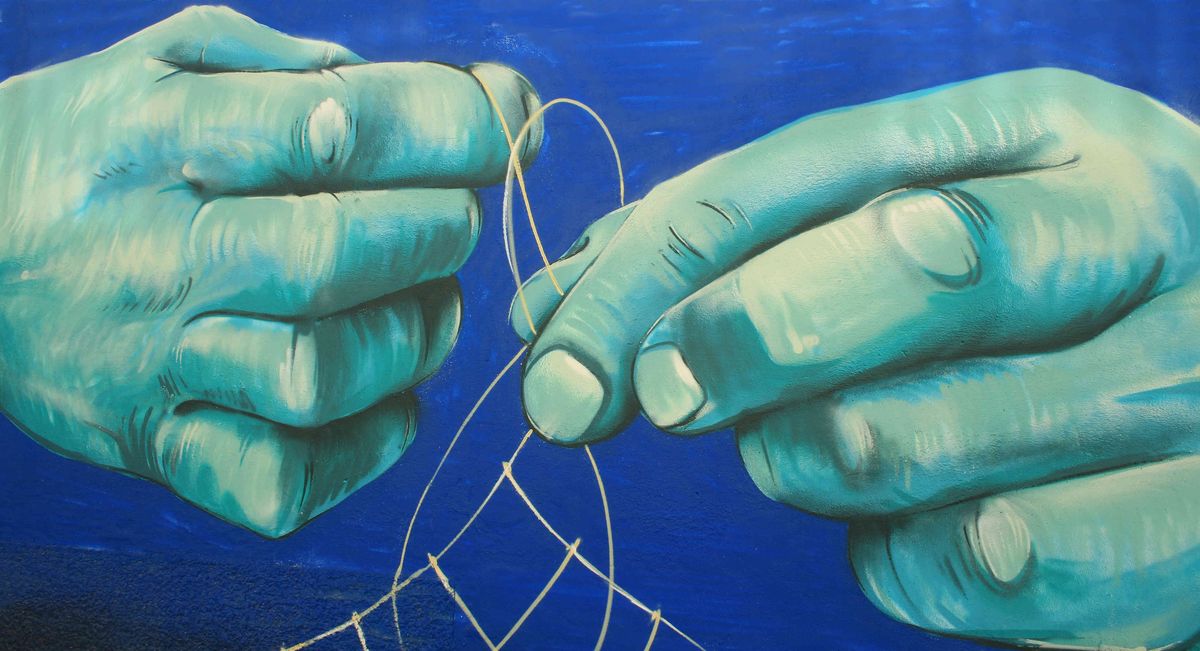 ANALYSIS
Shell chief executive Ben van Buerden last week announced that the $US118 billion giant had "a new ambition to be net-zero emissions on all the emissions from the manufacture of all our products" by 2050 at the latest.
The next day Shell gave the go-ahead for Arrow Energy that it owns with PetroChina to drill up to 2500 coal seam gas wells over 27 years to supply its QGC LNG plant in Gladstone.
The two actions might seem contradictory but a closer look at Shell's intention to be a "net-zero emissions energy business" shows that none of Arrow's emissions will count towards Shell's lofty new aim.
Nor will the 3.5 million tonnes of greenhouse gases emitted in the 12 months to June 2019 to produce Shell's 25% share of the output of the Gorgon LNG project and its one-sixth share of gas from the North West Shelf project.
a. Net-zero emissions (scope 1 and 2) from production and manufacture of Shell's energy and non-energy products. (2/5) pic.twitter.com/dFFxG5FBFi

— Shell (@Shell) April 16, 2020
How it works is a reminder of the two trusted axioms of "if it's too good to be true, it probably isn't" and "always read the fine print."
At the end of his speech, van Beurden said the "manufacture of all our products" is limited to "Shell's own operations." Small footnotes in the accompanying slide deck define this further as "operations under direct Shell control."
Arrow Energy is a 50/50 incorporated joint venture between Shell and PetroChina. Theoretically, it is an independent company and Shell is just a shareholder. However, no one in the oil and gas industry would believe that Arrow management makes significant decisions without Shell's approval.
Activists unconvinced
Australasian Centre for Corporate Responsibility director of climate and environment Dan Gocher said Shell's investment in coal seam gas was "likely just as dirty as coal when fugitive emissions are properly accounted for."
"Shell's masterclass in modern PR may have fooled many in the media and investment community, but long-time watchers of the Dutch giant are inherently sceptical of its environmental credentials," Gocher said.
"For Shell to not accept any responsibility for the emissions from projects it is invested in but not actually operating, is utterly dishonest.
"Shell's planned projects in Australia will limit its ability to deliver on the Paris Agreement."
One of those planned projects is the Woodside-led Browse LNG project that would emit more greenhouse gases to produce a tonne of LNG than any current Australian LNG project.
Woodside has pushed the Browse schedule back due to the low oil price but if the project proceeds the emissions to produce the 27% of oil and gas Shell will take from Browse would not count against Shell's new net-zero target.
Browse is an unincorporated joint venture, the most common commercial structure for oil and gas production in Australia. In that arrangement, Shell has a veto as a unanimous vote of the joint venture partners is required for major decisions. Yet, because Woodside is the venturer chosen to manage the day to day operations emissions from Browse would not affect Shell's new target.
The Gorgon LNG project is also an unincorporated joint venture. Shell owns 25% of the reserves in the ground and 25% of the infrastructure built on Barrow Island. Every fourth LNG cargo is allotted to Shell and sold by Shell but because Chevron operates the project it is not "under direct Shell control" and Gorgon's emissions have no impact on Shell's new climate goal.
While the people in the Gorgon control room in Perth or maintaining the plant on Barrow Island are Chevron employees, a committee of the joint venturers makes the big decisions that affect emissions. What field will be developed next? Will the maintenance budget aggressively manage leaks? Yet again, Shell could claim progress on its net-zero aim regardless of emissions from Gorgon.
The North West Shelf project is also an an unincorporated joint venture and its emissions will not counted against Shell's new target.
In Canada, Shell owns 40% of LNG Canada that is building an LNG plant on the Pacific Coast to transport shale gas to Asia. LNG Canada is also outside of Shell's "direct control" despite its chief executives rotating in and out of the position from Shell.
Shell's definition of direct control does mean emissions from the manufacture of product for other companies will affect its target when it is the project operator, such as the 32.5% of Prelude floating LNG and the 26.5% of QGC it does not own.
Shell's 2050 goals
Shell's new target to have net-zero emissions from the "manufacture of all our products" covers direct or scope 1 emissions and emissions from the electricity it purchases, the scope 2 emissions.
Before last week's announcement, the oil and gas giant also had a goal to reduce its net carbon footprint of scope 1 and 2 emissions plus the scope 3 emissions produced by its customers burning its products. This target does include scope 1 and 2 emissions not under Shell's direct control.
Shell has increased its net carbon footprint reduction targets from 20% by 2035 and 50% by 2050 to 30% by 2035 and 65% by 2050.
A Shell spokesperson said a strategy update in the third quarter would outline how the company's investment portfolio might change to reflect its updated climate targets.
"As a company, we are conscious that to become a net-zero energy business, we need to be offering our customers a mix of energy products with a progressively lower carbon intensity," the Shell spokesperson said.
"Our portfolio will change to reflect that.
"It should be noted, all final investment decisions include strict criteria around environmental impacts. All projects Shell invests in have detailed environmental management plans."
---
Correction 23 April : Proportion of Prelude not owned by Shell is 32.5%, not 10%.
---
Main image: mural on wall in Spain. Source: Conor O'Nolan on Unsplash