BP
Nine takeaways from BP's shock closure of its Kwinana refinery
The effect of BP closing its Kwinana oil refinery after 65 years will be felt far and wide in the WA economy - especially among workers and other industries, but BP will do just fine.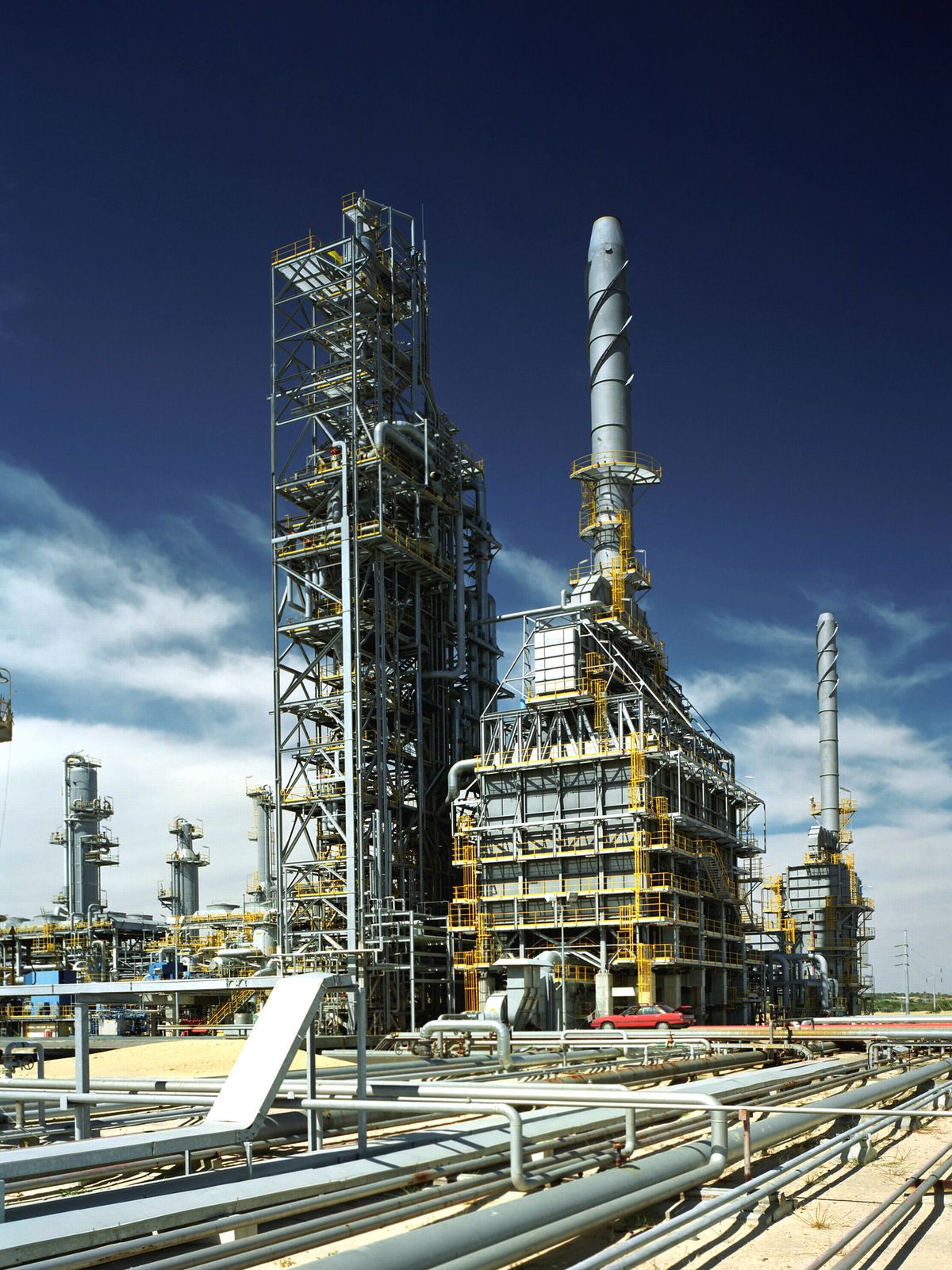 ANALYSIS
BP's surprise announcement that production from Australia's largest oil refinery in Kwinana will cease after 65 years will have repercussions well beyond WA's industrial heart. Here are ten things to think about from what is known so far.
Hopefully mainly job moves, not job losses
BP has 400 staff and 250 contractors producing fuels at its Kwinana refinery. Refining will wind down over six months, and once work to turn the site into an import terminal is completed there will be only 60 ongoing jobs.
"Employees who have worked tirelessly through the pandemic to deliver fuel to West Australians have been utterly blindsided by management," Australian Workers' Union WA Secretary Brad Gandy said.
"The union will be pulling out all stops to ensure these workers are not left high and dry by BP's disastrous and heartless decision."
With WA miners needing 8000 more workers by next year it was no surprise that FMG quickly put its hand up.
FMG chief executive Elizabeth Gaines said the iron ore miner saw the potential for skilled personnel from BP to join Fortescue.
"Particularly as we build the workforce for our new Iron Bridge magnetite operation, which will require more complex processing skills," Gaines said.
In the end, many BP workers will find a job elsewhere, but for some of those who swap a quick drive home for FIFO their family life will be diminished.
It's a done deal
AWU national secretary Daniel Walton called on Prime Minister Morrison to stop the closure.
"This a matter of national security," Walton said.
"BP cannot be allowed to breezily announce this on a Friday afternoon as if it's some run-of-the-mill commercial decision."
However, BP head of Australia Frédéric Baudry said both State and Federal Government knew about the closure ahead of time, and the decision was "not in any way a result of local policy settings."
Baudry told the AFR "the decision is unequivocal and the numbers support it."
If talks were held to try to save the refinery they were completed before last Friday.
"This is not one of these occasions where politicians can simply shake their heads and express disappointment," Walton said.
However, the State and Federal Governments did precisely that in their media releases.
Fuel prices untouched
BP closed Kwinana as "regional oversupply and sustained low refining margins" made it no longer economically viable.
With WA's fuel most likely now coming from much larger and more modern South-East Asian refineries, there is no reason to believe that the closure of Kwinana will push up fuel prices.
Prices will, of course, continue to oscillate for a lot of other reasons that will be indecipherable as always to the paying motorists.
BP still dominant in WA fuel supply
Production from Kwinana was equivalent to 80 per cent of WA's fuel requirements in 2016, and its closure leaves a huge hole to fill with imports.
Kwinana's products included diesel, bunker fuel, three grades of unleaded petrol, aviation fuels and low aromatic fuel used in remote communities.
When BP finishes the conversion into an import terminal, the British giant will be well-positioned to maintain a large market share.
As well as the storage tanks, BP will have three jetties for the tankers and exclusive pipelines to shift aviation fuel to Perth airport and other products to the Kewdale freight terminal.
In an industry notorious for tight margins, efficient logistics will be a massive competitive advantage for BP.
BP in Australia will be just fine
In Australia, BP owns the Kwinana refinery, its fuel distribution and retail business, one-sixth of the North West Shelf LNG project and a majority share in the Ironbark gas prospect near the NWS.
In 2019 these assets had revenue of $18.4 billion and made a $1.1 billion profit before tax, according to the BP Australia Group Pty Ltd's filing to the corporate regulator ASIC.
Most of BP's profit came from a relatively small amount of revenue from the NWS.
This is shown by the results of Japan Australia LNG Pty Ltd that owns another one-sixth share of the NWS and little else. The Japanese company's 2019 revenue was $1.76 billion, and it made an $880 million before tax profit.
So, the 10 per cent of BP's revenue in Australia that comes from North West Shelf LNG produced about 80 per cent of its before-tax profit.
The redundancy payments to refinery workers and the cost of conversion to an import terminal may make a small temporary dent in BP's finances. After that it will be free of the losses that Kwinana is presumably making and perform better than ever for its overseas shareholders.
If drilling at Ironbark that started in the past week is successful, the cashflow from Australia to London will get another bump in the long term.
What about the site?
BP has 250 hectares of prized freehold waterfront land in the Kwinana industrial area. Much of this is taken up by the tank farm that will be used by the import terminal.
The refinery area must eventually be decommissioned and dismantled.
BP closed down its Bulwer Island refinery in Queensland in 2015. Its 2019 report to ASIC said demolition of redundant assets is underway and will be completed in 2021.
BP is unlikely to hurry the decommissioning at Kwinana as all oil and gas companies have slashed spending to the minimum due to the low oil price. When the job is done the treatment of soil that has sat underneath a refinery for 65 years will be a significant issue.
An upset to Kwinana's industrial ecosystem
One reason industry wants to be located in Kwinana is the opportunity to trade with other plants.
BP Kwinana's role beyond fuel sales included the supply of sulphur to Coogee Chemicals and LPG to Wesfarmers' Kleenheat.
The refinery also provides fuel gas to a nearby 120-megawatt cogeneration plant that in turn provides power and steam to BP as well as power to Synergy.
All these businesses will need to change their operations in some way.
A massive challenge to Perth Basin oil production
Every day ASX-listed Triangle Energy sends a road-train of oil from Cliff Head offshore platform off Dongara to Kwinana for refining.
Triangle chief executive Rob Towner said BP gave his company no notice that the destination for its production was to close.
"You'd think normal working relationships would have given us more notice," Towner told Energy News Bulletin.
"I put my head in my hands and went shake, shake, shake."
Triangle called a trading halt after BP's announcement and suffered a 37 per cent share price drop when trading resumed on Tuesday.
The company has withdrawn an update to its reserves issued the day before BP's shock decision as it does not know what the economic basis of production beyond six months from now.
Triangle faces a risk of not getting a supply chain to a new destination for its oil ready in time and the near certainty that the alternative will be more expensive than its present arrangement.
Three refineries left standing, for now
When refining ceases at Kwinana, Australia's refining capacity would have shrunk by almost 60 per cent in less than 10 years.
A tough decade for Australian refining

Refinery

Owner

Capacity
(bill L/yr)

Status

Clyde NSW

Shell

5.0

closed 2012

Kurnell NSW

Caltex

7.8

closed 2014

Bulwer Island Qld

BP

5.9

closed 2015

Kwinana WA

BP

8.6

to close in 2021

Geelong Victoria

Viva

7.5

under review

Lytton Qld

Ampol

6.5

under review

Altona Victoria

ExxonMobil

5.0

"trading at a loss"
The future of the three remaining refineries is uncertain. Viva and Ampol are reviewing their commitment to local refining, and ExxonMobil has said it could close Altona unless the Federal Government's fuel security measures announced in the budget are quickly introduced.
The pressure will be on Energy Minister Angus Taylor to keep the refineries open. The three owners have a strong bargaining position, as closures could well please shareholders but would make Taylor look ineffectual.
No domestic refining would remove any logical argument against increasing the fuel efficiency standard for new cars that is currently hampered by the fuel types produced locally.
Total reliance on imported fuel would also point to a politically uncomfortable conclusion for the Federal Government: the ultimate fuel security is no fuel - electric vehicles.
---
Main image: Kwinana oil refinery. Source: BP PLC
---