Newsletter
Woodside's Scarborough cost looks risky when scrutinised
• Dangerous July off WA • Ichthys build losses •
Good morning,
Woodside did its big reveal of updated costs for its Scarborough to Pluto project, with just a five per cent increase from November 2019.
But a close look at the fine print of the two cost estimates indicates Woodside has taken on more risk this time to keep the headline number low. Looks good now - reveal the pain later.
READ: Woodside limits Scarborough cost bump but is silent on risk
And NOPSEMA took action against Woodside for a lift that went badly wrong on its FPSO at its Greater Enfield Project. Combined with the incident at Santos' Sinbad platform four offshore workers came close to death or serious injury off WA in July. Remember that when the cost cuts keep coming while the dividends keep flowing.
READ: Equipment failure injures two workers on Woodside's Ngujima-Yin oil vessel
---
Contractual claims from the construction of Inpex's Ichthys LNG plant in Darwin will not go away. Two weeks ago, Inpex took a $2.5 billion action against AkzoNobel for supplying unsuitable paint. Now, the two Japanese members of the JKC joint venture have posted extraordinary losses from the build: $730 million from JGC and $251 million from Chiyoda.
The third venturer – US-based KBR – records in its latest filing that JKC is still pursuing the three contractors that walked off the power station build - GE, UGL and US-based CH2M Hill – for $US1.8 billion.
Remember that burnt by Ichthys and other projects, KBR no longer wants lump-sum LNG construction contracts, and nor does fellow American construction giant Fluor.
This all makes the idea that Woodside has been able to push off project execution risk to its Scarborough and Pluto contractors less than credible.
Energy Policy WA launched a dashboard that allows the data behind the four 20-year scenarios for South West power in its Whole of System Plan to be interrogated. It is well worth a few minutes to explore, although the emission projections are predictable depressing.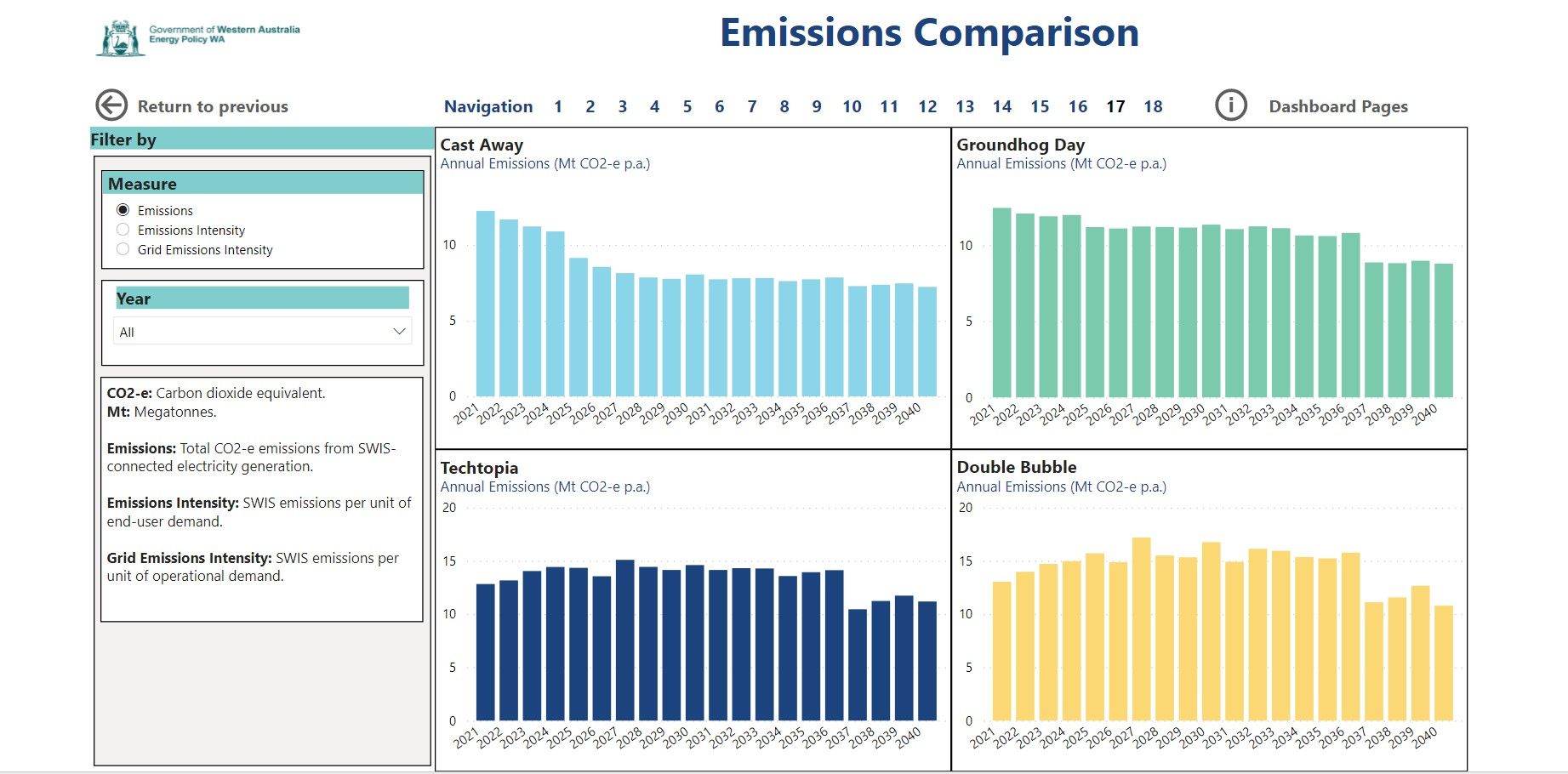 Today is the deadline for Chevron to report details of the first five years of CO2 injection at Gorgon to the Department of Water and Environmental Regulation. Eventually, we will find out how many millions of tonnes of CO2 Chevron is short of its target to inject 80 per cent of the CO2 in Gorgon's reservoir gas and what Environment Minister Amber-Jade Sanderson will do about it.
One worry people have about storing CO2 underground is whether it will stay there. That is a much bigger question for carbon offsets by planting trees, as shown by the US west coast bushfires that have torn through forests set aside for carbon offsets for Microsoft, BP and the State of California.
EnergyQuest predicts gas supply from Victoria will halve in the next six years as production from the Bass Strait declines. If the rumours of Woodside absorbing BHP's half share of the Bass Strait are correct, shareholders will want to be sure the sugar hit of a few years of increased production is sufficient to cover the enormous decommissioning bill.
BHP has approved the $US544 million Shenzi North oil project in the US Gulf of Mexico but must await an FID decision from 28 per cent partner Repsol later this year. The BHP board also OK'd $US258 million for front end engineering and design for the Trion oil project it holds 60/40 with Mexico's Pemex. The big question, of course, is whether these assets will end up with Woodside.
BHP's core mining business had a green announcement (although minuscule in climate impact compared to its North American oil announcements).
BHP, Rio Tinto and two other miners have joined with Komatsu to develop a haul truck platform that can be powered in numerous ways, including batteries, hydrogen fuel cells and overhead wires. The move is very different to Fortescue's go it alone approach.
BHP Nickel West president Eddy Haegel said the miner expects electric vehicles to be a quarter of global sales by 2030, hence its desire for copper and nickel. BHP will increase output from its Mount Keith nickel mine by 50 per cent.
The most significant climate news of the year comes out this afternoon – a roll-up of the latest in climate science by the Intergovernmental Panel on Climate Change. More than 200 scientists have reviewed 14,000 scientific papers to produce what is expected to be a depressing read.
The key to the bad news arriving today is to use it to push for more change sooner and not put our future in the too hard basket.
There are too many naysayers pushing for gradual change portraying themselves as the wise ones. In reality, they are all just combinations of stupid, gutless and selfish in varying ratios and need to be called out and challenged at every opportunity.
A reminder for those who insist an energy transition cannot happen quickly, look at what gas did to coal in the US in just the past 15 years, and that was without any strong supporting policies. Imagine what a sense of urgency could do.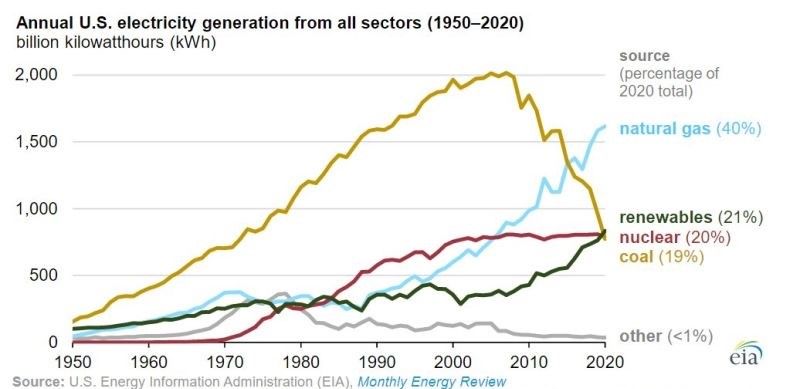 Meanwhile, WA's "aspiration of net-zero by 2050" State Government offered to fund up to 50 per cent of the costs of oil and gas exploration.
In a surprise to no readers of this newsletter, Australia ranked 20th or lower out of 23 OECD countries on seven out of eight measures of climate action.
In response to the IPCC report, Angus Taylor and co will come out yelling "technology not taxes." In practice, "technology" means spending on future technologies like hydrogen and CCS that will help a small part of the climate problem in the future while putting the brakes on the technologies available now that can make a big difference: solar, wind and batteries. The "taxes" bit means you pay to buy up carbon credits through the Emissions Reduction Fund instead of the polluters, so they have no incentive to change.
Lastly, sorry for an error last week. It is, of course, a Santos and Oil Search merger, not Santos and Origin. A case of the brain not connecting with typing fingers.
Cheers
Pete
---