=== from the archive ===
McGowan calls for business to move west for cheap gas
WA Premier Mark McGowan wants eastern states businesses hurt by high gas prices to move west, but there is no certainty about ongoing cheap gas in WA.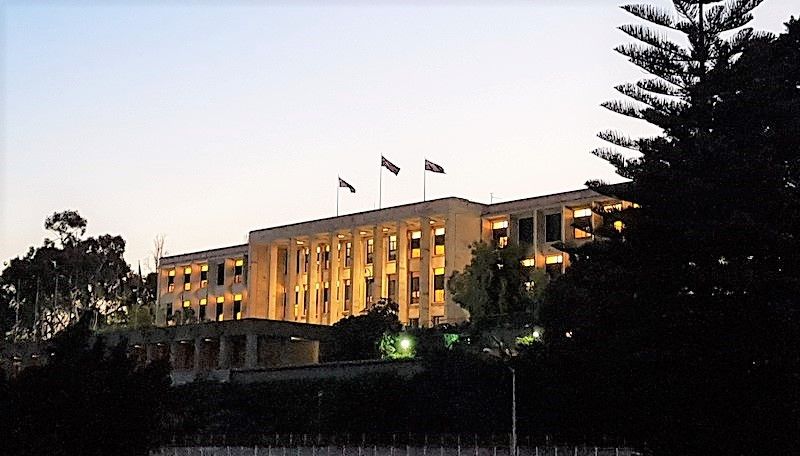 This story was originally published in The West Australian on 28 April 2018 with the headline "McGowan uses gas lure but WA has own woes." © Peter Milne.
The McGowan Government has called for Canberra to help industries hit by soaring gas prices to move to WA rather than push gas east, but supply in the State has its own issues.
A spokeswoman for Premier Mark McGowan's office yesterday said the Commonwealth should add value to the nation's gas resources by having energy intensive industries located here.
"Any investment by the Commonwealth Government that effectively subsidised transporting gas from WA to the Eastern States would be better spent in assisting industries with a heavy energy requirement to relocate to closer to the source of that gas," she said.
The call came after contradictory signals regarding the Burrup Peninsula clouded views of the State's gas supply.
Woodside said Thursday it was looking to supply 125 terajoules a day of gas from its proposed Scarborough LNG project to a Perdaman Chemicals urea plant.
On the same day it was reported that a methanol plant backed by Coogee Chemicals, Mitsubishi and Wesfarmers, also proposed for the Burrup had struck problems when Chevron made its gas unavailable.
In reality, the good news from Woodside is only a non-binding memorandum of understanding with a gas project two years from sanction. And WestBusiness understands that Chevron is still discussing gas supply with the methanol proponents.
Mr McGowan's spokeswoman said gas reserved for domestic use from the Gorgon, North West Shelf and Wheatstone LNG projects could meet meet half of WA's needs over the next two decades, at current levels of demand.
However, any industry relocating west needs to know where the rest of the gas will come from. The Australian Energy Market Operator's 2017 WA Gas Statement of Opportunities predicted a balanced market, with Gorgon doubling its domestic gas output to 300TJ a day and the prospect of higher gas prices driving successful exploration to keep the Macedon, Varanus Island and Devil Creek plants full.
The Government expects Gorgon to lift its supply from 2021 but continued production from the three gas plants not linked to LNG projects is uncertain. It requires companies with reduced income from low gas prices to fund high-risk exploration which succeeds in finding sufficient reserves that are economic to produce. If that tall order does not come off there is a mixed bag of other options.
Wood Mackenzie head of oil, gas and energy for Australasia Saul Kavonic said Scarborough was likely to go ahead as Woodside was in control of both the field and the Pluto LNG plant which would process the gas. He expected Woodside's Browse project, which would backfill the NWS plant, to be approved significantly later than Woodside's target of 2021 because of difficult negotiations between the two ventures.
Mr Kavonic said developing Western Gas' Equus project would be difficult without a significant increase in domestic gas prices or the use of existing infrastructure.
He said Waitsia, the onshore Perth Basin field of which Mitsui has gained 50 per cent after taking over AWE, was the lowest-cost new gas that could be developed in WA. However, it may not be available as soon, or as cheaply, as buyers would hope.
"AWE were willing to be more aggressive and contract at lower prices to get the project up but Mitsui may be willing to exercise more patience and wait for the better market openings ... as the market tightens," he said
Gas demand has some potential upside from remote diesel power generation switching to gas, but gas use for power to the grid faces uncertainty. A spokesman for Treasurer Ben Wyatt said the Public Utilities Office was expected to complete a review of the State's electricity generation mix by June, after which industry would be consulted before any Cabinet decisions.
While most would expect more renewables and less coal, how much gas-fired power is planned for the next 20 years is unknown.
No one knows where the balance is between the price industry can afford to pay and what the producers need for new supply.
Hopefully, new supply will not wait for increased prices and come in too late, leading to price spikes that kill off industries, never mind attract new ones from across the Nullarbor.
---
Main image: Parliament House in Perth. Source: Orderinchaos, CC BY-SA 4.0 https://creativecommons.org/licenses/by-sa/4.0, via Wikimedia Commons
---