Pilbara Summit 2021
Green ammonia hub plans a decade of wind turbine manufacturing in the Pilbara
The $US36 billion Asian Renewable Energy Hub wants to make wind turbine towers as well as ammonia in the Pilbara to overcome logistics issues.

The giant $US36 billion Asian Renewable Energy Hub wants to make wind turbine towers as well as ammonia in the Pilbara to overcome difficulties shipping the massive steel structures to the remote site.
The project to make up to 10 million tonnes of green ammonia a year will be powered by 1743 wind turbines and 25 million solar panels progressively installed over a decade.
The nearest ports to the vast site are Port Hedland 250km to the south and Broome, a 375km drive to the north.
InterContinental Energy project management director Dr Raymond Macdonald said the 9 to 10 MW turbines would have a hub height of 175m.
"We can't deliver towers of that size on the Great Northern highway without blocking it for everybody forever," Macdonald said.
The project's schedule would require a massive tower trucked in every second day for ten years.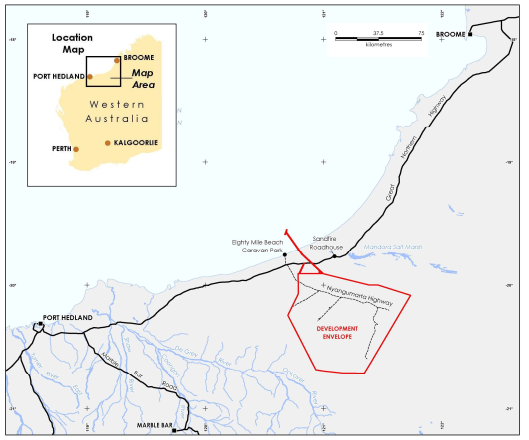 Instead, the proponents plan to deliver plate steel to the site, roll it, make tower assemblies and then move these to the turbine installation locations without traversing public roads. Moulding the 100m-long blades on-site is also being considered.
Macdonald told the Pilbara Summit in Perth last week that the size and duration of the project provided an incentive to invest in equipment that most renewable projects could not justify.
In June, the project received a shock "clearly unacceptable" decision from Federal Environment Minister Sussan Ley.
Macdonald said the project needed to review some of its environmental constraints and resubmit its application.
"It doesn't slow us down; we still anticipate an FID by the end of 2025," Macdonald said.
Ley's is concerned about the effect of planned ammonia offloading facilities on wetlands. The facility was added to the project when it switched from selling electricity to Indonesia to producing green ammonia in the Pilbara.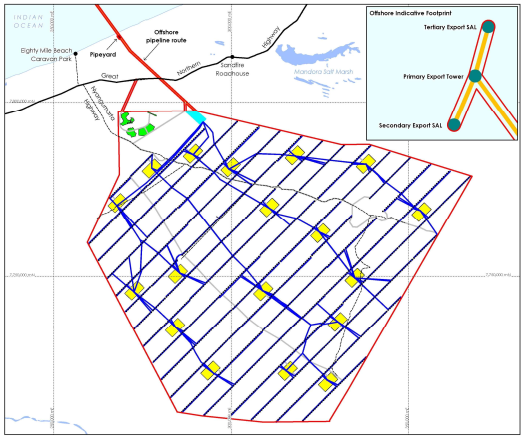 Macdonald said the subsea cable to Indonesia proposed in 2014 made the investment dependent on one off-taker and exposed to significant geopolitical risk.
"Energy exported in molecule form, as opposed to electron form, gave us a far better option for various clients that we could go to," Macdonald said.
Improved technology and reduced pricing for making green ammonia allowed the switch to ammonia in 2018.
The original 15GW subsea cable proposal received environmental approval in October 2020.
The revised ammonia-focussed proposal increased power generation to 26GW: 16GW of wind and 10GW of solar. The Hub's capacity exceeds the world's largest energy producer, China's 22.5GW Three Gorges Dam, but larger projects have been announced since the Hub.
Stronger winds at night combined with solar energy produce a more constant power output that reduces the requirement for firming of supply with storage.

If the proponents sanction the project in 2025 they would install the first wind and solar capacity by 2027, and the first ammonia production would follow in 2029.
Ammonia production could reach 8.5 million tonnes by 2037, the maximum amount if 3GW of power is sold to onshore customers.
Macdonald said there would be a continual spend on the project as equipment was replaced or refurbished. Wind turbines typically lasted 25 years before refurbishment was needed. Other equipment, such as current designs of electrolysers to produce green hydrogen, may last only 10 years.
"So, there's a continuous program of capitalisation through the life of the project," Macdonald said.
"We expect this industry to technologically evolve to technologies which today we probably haven't even considered."
Macdonald said the investment was a long-term commitment, and he expected to obtain a 50-year tenure with two 25-year options.
As well as InterContinental Energy, the Hub is backed by renewable energy developer CWP Global, Danish wind turbine manufacturer Vestas, and private investment company Pathway Investments.
---
Correction: 4 July 2021: Blades are 100m long, not 110m. The original approval was for a 15GW project, not 16GW.
---
Main image: Photomontage of future hub site. Source: AREH.
---