Renewable Energy
Giant $1B offshore wind farm proposed for South West
Plans are underway for a $1B 20km-long wind farm 5km off the coast between Myalup and Preston Beach in WA's South West.

Plans for an offshore wind farm with up to 37 turbines along the coast north of Bunbury has been revealed in a submission to the WA Environmental Protection Authority today.
Between 20 and 37 turbines located about 5km off the coast between Preston Beach and Myalup are planned, with fewer larger turbines preferred.
The largest turbine considered would have a rotor diameter of 220m attached to a hub 140m above the water. The 15-megawatt units would be spaced about 1km apart in up to 16m of water. Taller turbines are generally able to harness higher wind speeds.
A single pile of about 8m diameter driven into the seabed would support each turbine.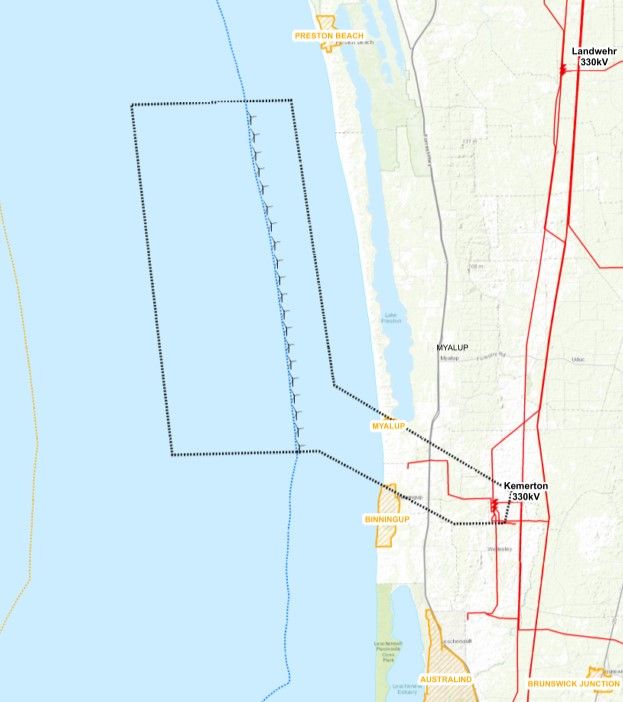 Australis Energy Limited, backed by UK offshore wind veterans, has investigated possible offshore wind locations off WA since early 2020.
The Myalup site was chosen because it has high wind speeds, relatively shallow water, low population density, and access to the South West power grid at Kemerton. It sits entirely within State waters.
The current schedule is to conduct a detailed design in 2024 after the primary planning approvals are received and start operating in early 2027.
The 300MW project is larger than two Mid West projects connected to the South West grid in 2020: the 180MW Warradarge and 212MW Yandin wind farms.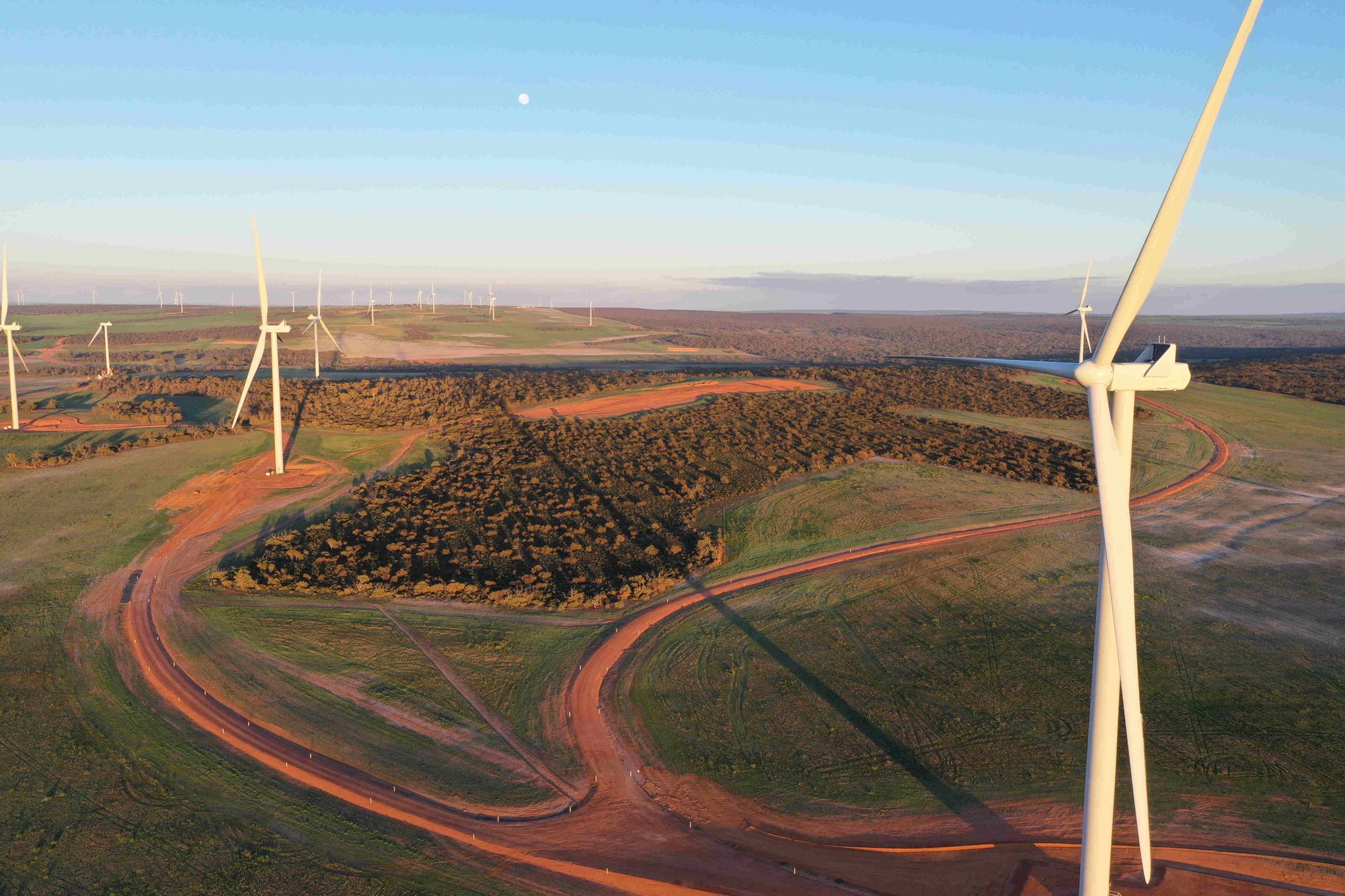 The cost is estimated to be between $700 million and $1.3 billion. The turbines would last about 30 years, and Australis is seeking a 60-year lease from the WA Government to allow the refurbishment of the turbines.
Australis estimates the wind farm would create about 100 full-time jobs.
The company is also chasing offshore wind opportunities in SA and Victoria.
Boiling Cold was unable to contact Australis for comment.
---
Main image: Schematic of windfarm proposal. Source: EPA submission from WA Offshore Windfarm Pty Ltd.
---