=== from the archive ===
Woodside looks to supply LNG to ships, mines and remote islands
Woodside's Peter Coleman wants to develop new LNG markets in shipping, miming and remote communities by "breaking bulk" and delivering in smaller quantities.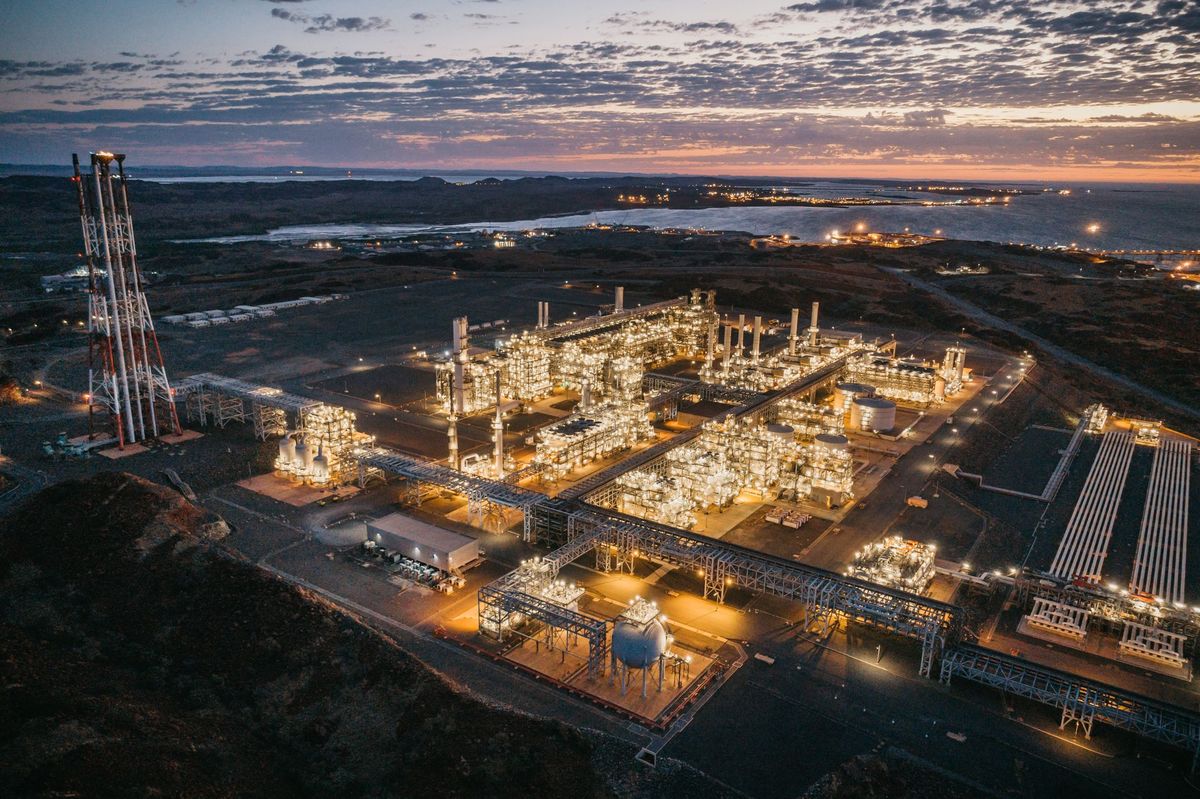 This story was originally published in The West Australian on 2 February 2017 with the headline "Pluto LNG to be trucked to Pilbara mines." © Peter Milne.
Woodside Petroleum is poised to truck LNG to customers in the Pilbara in a bid to break the region's 3 billion litre-a-year addiction to diesel.
Woodside chief executive Peter Coleman told WestBusiness yesterday that design work had started for a facility to load trucks with LNG at the company's Pluto plant, near Karratha.
It is part of a staged development of new markets designed to give Woodside greater control over the market for its fuels.
Mr Coleman said LNG was traditionally delivered in a big ship, into big tanks and then into big pipelines.
Woodside looked at alternative markets and found latent demand for LNG partly driven by the desire to reduce pollution and greenhouse gas emissions.
"The product was highly sought after but not accessible," he said.
For new markets the industry needed to "break bulk" and deliver LNG in the quantities customers wanted.
"It is no use ... telling them what they should do. What you've got to do is actually demonstrate it," he said.
The first tangible demonstration of the market shift arrives in Australia soon — an LNG-powered marine support vessel to join Woodside's fleet.
Mr Coleman said Woodside planned to change its entire fleet of 16 marine support vessels to LNG over the next five years.
The vessel will get its LNG from other suppliers for a few months until Woodside's LNG truck-loading facility at Pluto is ready.
The facility will allow trucks not only to deliver LNG to the vessel's jetty but also to the iron ore industry's diesel-powered trucks, locomotives and electricity stations.
Mr Coleman also sees remote communities and hospitals as potential customers.
"I can put it on the back of a flatbed truck with an ISO container and go on and just replace it like you do with your gas bottle," he said.
Mr Coleman sees fuelling the iron ore carriers as "the big prize", hence the joint industry project with BHP, Rio Tinto and others announced this week.
LNG-filled barges moored off Dampier and Port Hedland would allow the iron carriers to load their fuel. A small coastal tanker could supply the Port Hedland barge, he said.
Mr Coleman said small coastal tankers could service Indonesia's diesel-dependent islands.
---
Main image: Pluto LNG Plant. Source: Woodside Energy Limited
---