Western Gas
Western Gas looks to east coast pipeline to make a market for Equus
Western Gas is looking east, at petrochemicals, at WA buyers and the North West Shelf LNG plant to find a market for its Equus gas.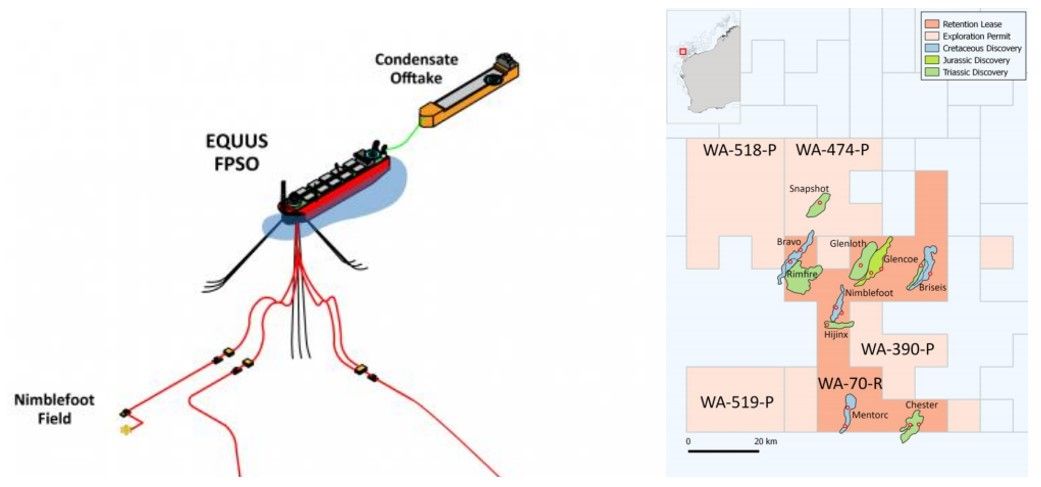 Industry minnow Western Gas will study a transcontinental pipeline with APA for the Equus gas it bought from Hess for $US2.
The company has joined gas project proponents Strike and Theia in seeing a need to promote new downstream demand for their gas despite predictions that the WA market will be undersupplied later this decade.
As well as shipping gas to the east coast, Western Gas is eyeing petrochemical feedstock and the existing WA domestic gas market.
In January Theia Energy announced it was considering supplying a urea plant in Derby and Strike Energy said it planned to do the same near Geraldton.
Western Gas' initial plan three years ago was to supply the WA market with about 150 to 200 terajoules of gas a day from 2023 through a pipeline crossing the shore near Onslow.
A year later, in December 2018, engineering contractors McDermott and Baker Hughes were on board, and by March 2019, the plan was for a nearshore floating LNG facility with first gas in 2024.
Western Gas director Will Barker said the 2020 oil price collapse made investments in new LNG facilities difficult.
Instead, the plan now is to pipe the gas 200km to the Ashburton North Strategic Industrial Area west of Onslow.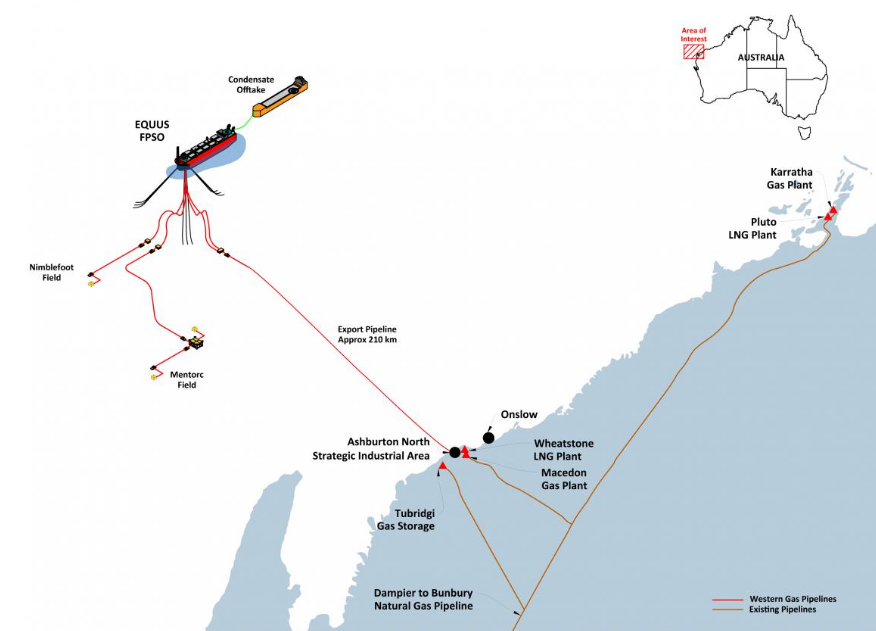 Barker said the Equus resource could supply 350 terajoules of gas a day for more than 15 years.
The ANSIA is a State Government hydrocarbon-focused industrial area that currently houses BHP's Macedon domestic gas plant and Chevron's Wheatstone LNG plant.
Keeping market options open
From the ANSIA, Western Gas is looking at an array of options for its two trillion cubic feet resource.
"What we need to do is create a market big enough to justify the development of Equus," Barker said.
"We're agnostic around what market we enter, but we've looked at a range of different market opportunities,
"A key focus is being able to control our own destiny."
Barker does not want to rely on backfill to an LNG plant like its predecessor, the US major Hess.
Hess secured the Equus fields in 2007 by committing to spend $500 million on development and wanted to send the gas to the North West Shelf. Woodside preferred gas from its now-shelved Browse project, and Hess sold Equus to newly-formed Western Gas for $US2 in 2017.
If Equus gas reaches the ANSIA, Western Gas has several possible markets.
The gas could supply BHPs Macedon gas plant when production for the Macedon field declines, a petrochemical plant such as urea at the ANSIA, a pipeline to the east or still pursue backfill to the North West Shelf plant.
Barker said work is underway on the Dampier to Bunbury Natural gas pipeline to allow gas to flow in both directions between Karratha, where the NWS plant is, and the connection nearest Onslow.
APA and Western Gas signed an MOU in October to investigate a pipeline to the east that would be competing with proposals to build LNG import terminals on the east coast.
The two companies would also be competing with a perception that any west-east gas pipeline would be a white elephant.
"The ACIL Allen report from 2018 that had a negative ultimate viewpoint on the pipeline, that wasn't due to the economics of the pipeline, it was due to the major gas suppliers on the western side of it were unwilling to provide long-term volumes, and they wanted linkages to…LNG pricing," Barker said.
Western Gas would offer long-term fixed-price contracts to east coast customers, Barker said.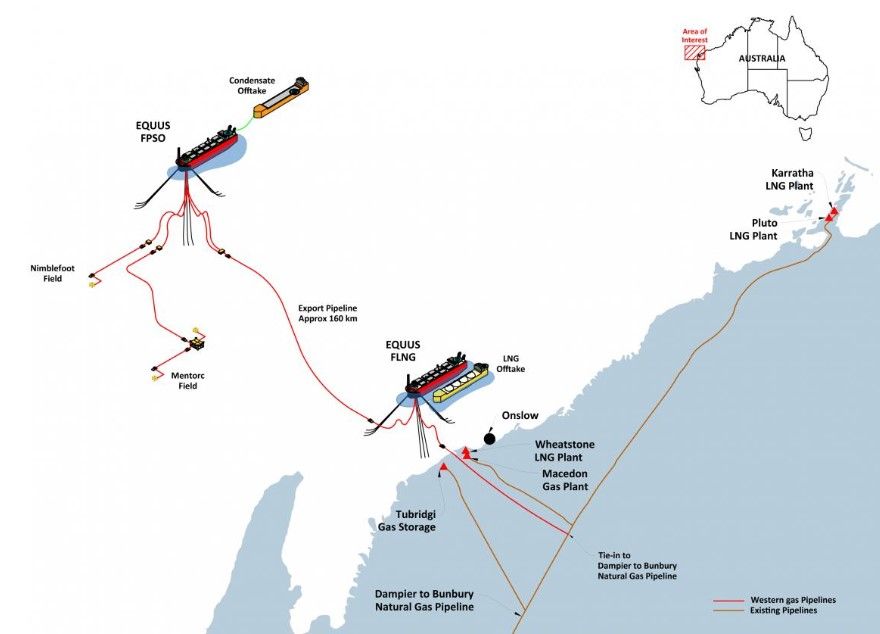 Boiling Cold asked Barker how Western Gas would finance the $US100 million bill to plug and abandon Hess' old wells if the Equus development did not proceed.
"We do not see a way that these resources won't be developed," Barker said.
---
Main image: Two graphics of Equus development. Source: Western Gas
---