Geothermal
WA geothermal rush causes regulator rethink on titles
Two companies are chasing geothermal energy in WA but others must wait to compete for new acreage due to be released by September.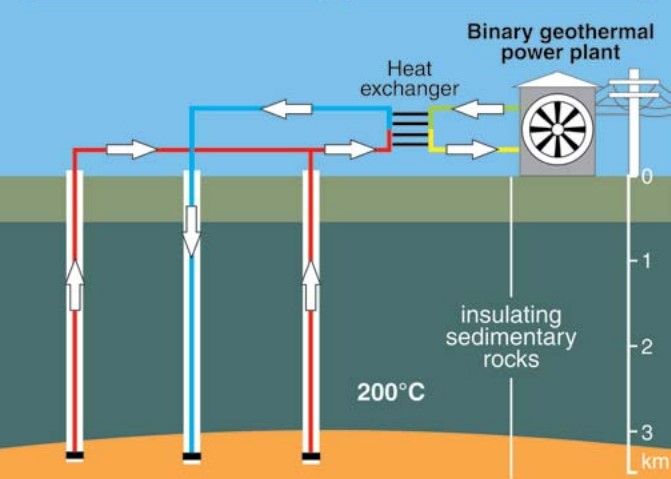 Two small companies secured geothermal acreage in WA before a surge in interest caused the WA regulator to pause the award of further rights until it puts a competitive bid system in place.
Boiling Cold understands several proponents have been unable to progress applications for Geothermal Special Prospecting Authorities.
Department of Mines, Industry Regulation and Safety director of resource tenure Fiona Knobel said the department switched to a preference for competitive bids in March.
"Due to an increased level of interest in geothermal acreage, DMIRS has recommended the State can achieve better exploration outcomes by running a competitive-bid process for acreage release," Knobel said.
DMIRS has identified a number of areas for geothermal exploration. The regulator is working with other agencies to develop the bid process and then will seek approval to proceed from Minister for Mines and Petroleum Bill Johnston.
The targeted areas will be revealed on the first release of geothermal acreage planned for the third quarter of 2021.
DMIRS will select successful proponents with criteria similar to those used for the award of Petroleum Exploration Permits that go to the applicant proposing the most comprehensive assessment of the area's potential.
The new system will favour financially stronger applicants. Boiling Cold understands some large WA resource companies are considering bidding when the acreage is released.
Earlier this year, two small companies were awarded the now unavailable Geothermal Special Prospecting Authorities.
Mid West Geothermal Power won an authority over 3500 square kilometres of the Mid-West in March.
The company, since bought by ASX-listed gas explorer Strike Energy, has until September to complete a heat flow survey of the area. Strike then has until March 2022 to apply to conduct further exploration or drilling in up to half the area of the GSPA.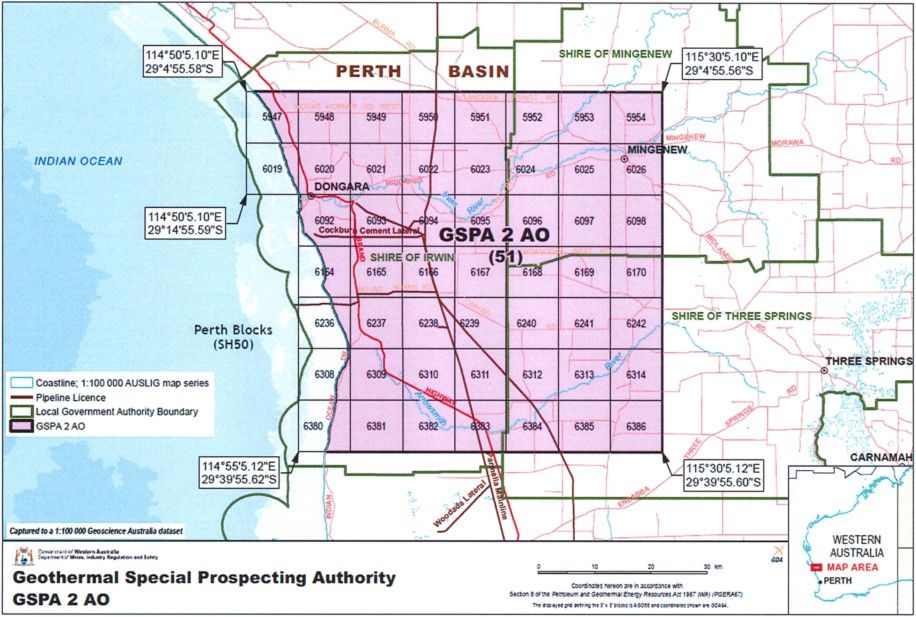 Privately-owned Good Water Energy received a GSPA covering 425 square kilometres around Kwinana in April. The company will log temperature profiles within existing water bores to gather more data about the area's geothermal potential.
Good Water has until April 2022 to apply for exploration or drilling rights for the entire area of the GSPA.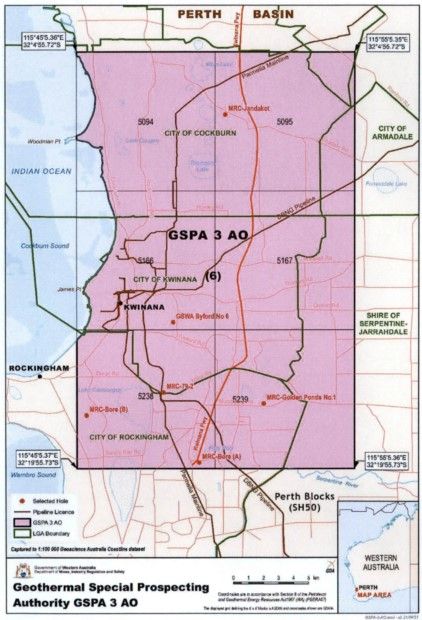 ---
Main image: Example of binary cycle power plant, where the hot geothermal fluid is run through a heat exchanger and returned directly to the source reservoir. The turbine is run by a closed-circuit working fluid. Source: DMIRS Western Australia's Petroleum and Geothermal Explorer's Guide.
---