Shell
Shell slashes value of Prelude floating LNG
Shell has followed BP in thinking its oil and gas assets are now worth much less in a post-COVID more climate-aware world and Prelude LNG is a big contributor to the value destruction.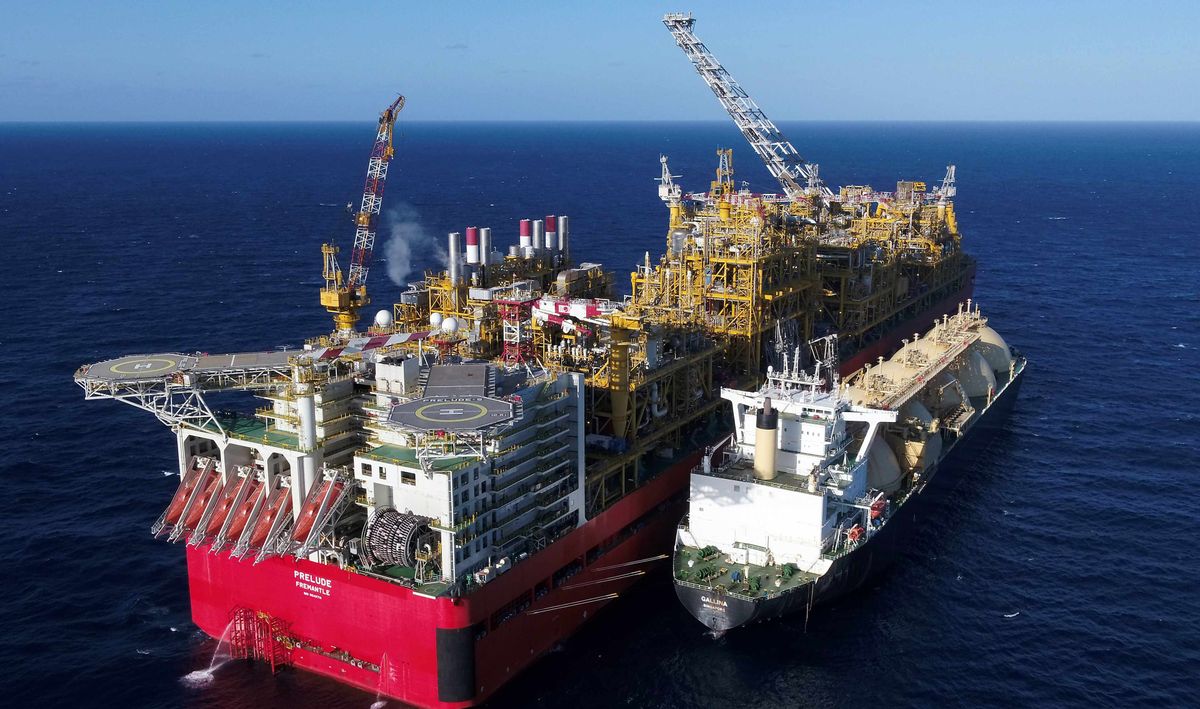 Shell will slash about $US8 to $US9 billion from the value of its gas business, mainly from Prelude floating LNG and QCG coal seam gas to LNG in Gladstone, due to a gloomier outlook for oil and gas prices.
More than 90% of Shell's LNG contracts are linked to the oil price, and the Anglo-Dutch giant is now assuming Brent crude will average $US35 a barrel in 2020, $US40 in 2021, $US50 in 2022 and $US60 for the longer-term.
Shell told the market yesterday to expect post-tax impairment charges in the range of $US15 to $22US billion when it releases its second-quarter results on July 30.
Two weeks ago BP said it expected to cut the value of its assets by $US17.5 billion after cutting its long-term oil price forecast to $US55 a barrel.
Shell said the gas business write down was "primarily in Australia including a partial impairment of the QGC and Prelude asset values."
In addition to the gas asset write down Shell's upstream business will take a $US4 to $US6 billion hit and its downstream activities $US3 to $US7 billion. The total pre-tax impact will be between $US20 to 27 billion.
The upstream and gas asset valuations were driven by the more bearish price forecasts "with some impacts due to a changed view on the development attractiveness."
Wood Mackenzie analyst Daniel Toleman said the QCG write-down was linked to the acquisition from BG acquisition that looked increasingly challenged by lower price assumptions.
"Prelude, on the other hand, suffered from cost overruns and schedule delays," Toleman said.
"It is now offline and the leading backfill project, Crux, has been delayed.
"This, and likely also its high CO2 content, has led to a write-down."
The $US17 billion Prelude has not produced LNG since early February.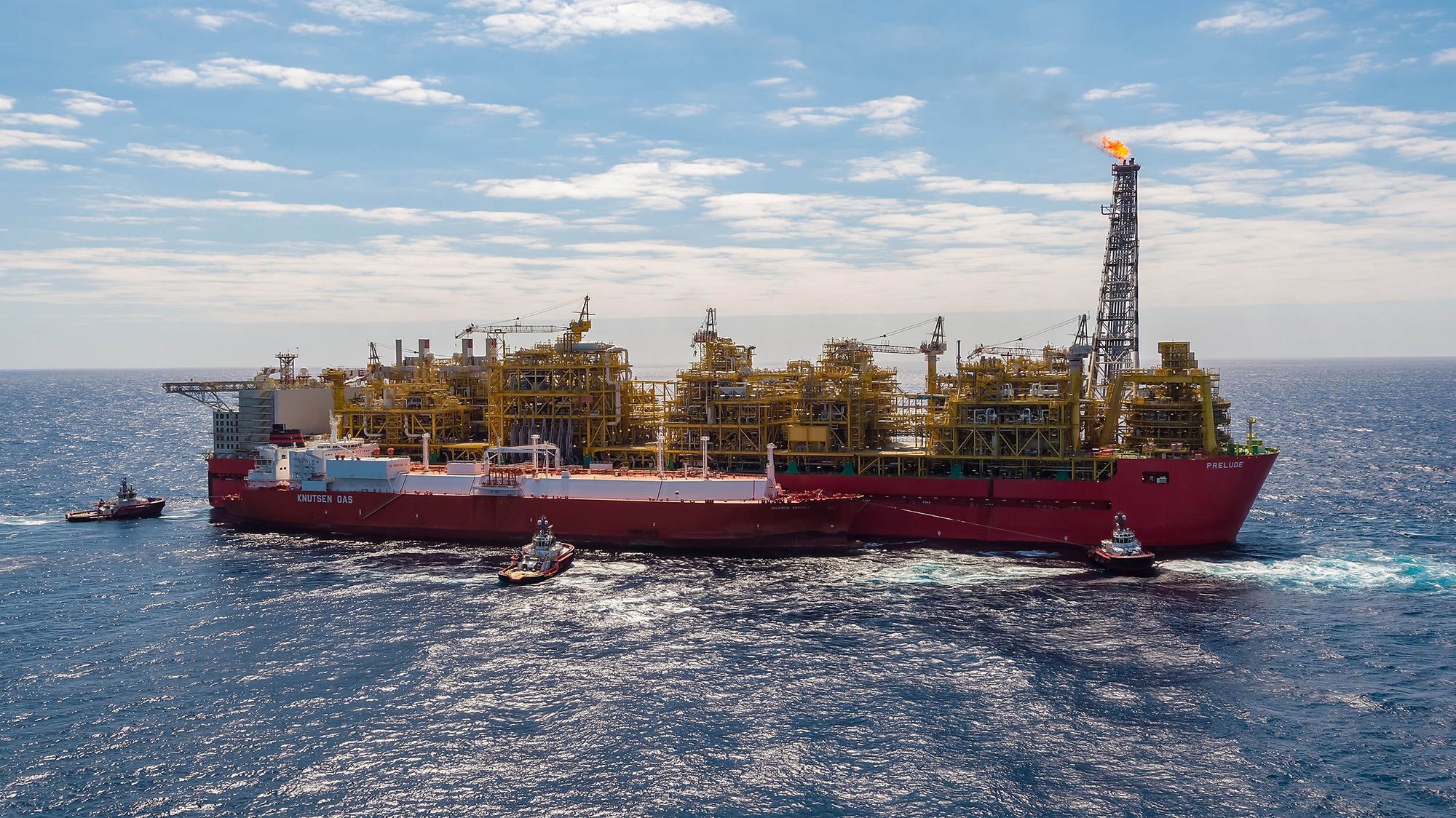 Taiwan's CPC, a minor equity holder in Prelude, had written down its investment by 39 per cent at the end of 2019 before the COVID-19 pandemic pushed oil and gas prices off a cliff.
Wood Mackenzie upstream research director Angus Rodger said the major oil companies were reassessing long-term oil price assumptions and investment hurdle.
"Cutting long-term price assumptions will generally result in a lower valuation, for certain assets to below the accounting value held on the balance sheet," Rodger said.
"That's what will trigger an impairment charge.
"This process has further to run, and we expect further large impairments to occur across the sector."
Australian investors will be watching the release of Woodside's second quarter results on 16 July followed by Santos on 23 July for any reassessment of asset values by the two local LNG champions.
Wood Mackenzie has slashed its valuation of the global upstream sector by US$1.6 trillion, with $200 million occurring in the Asia Pacific region.
Wood Mackenzie vice president corporate analysis Luke Parker said Shell's impairment was more than an accounting technicality or an adjustment to near-term price assumptions.
"It's about fundamental change hitting the entire oil and gas sector," Parker said.
"Just a few years ago, few within the oil and gas industry would even countenance ideas of climate risk, peak demand, stranded assets, liquidation business models and so on.
"Today, companies are building strategies around these ideas."
---
Update 1PM: Daniel Toleman comments added.
---
Main image: Prelude receives LNG during commissioning. Source: Shell