Shell
Shell shutters Prelude LNG and delays Crux expansion
Shell has shuttered production from its giant Prelude floating LNG facility and delayed the Crux backfill gas project.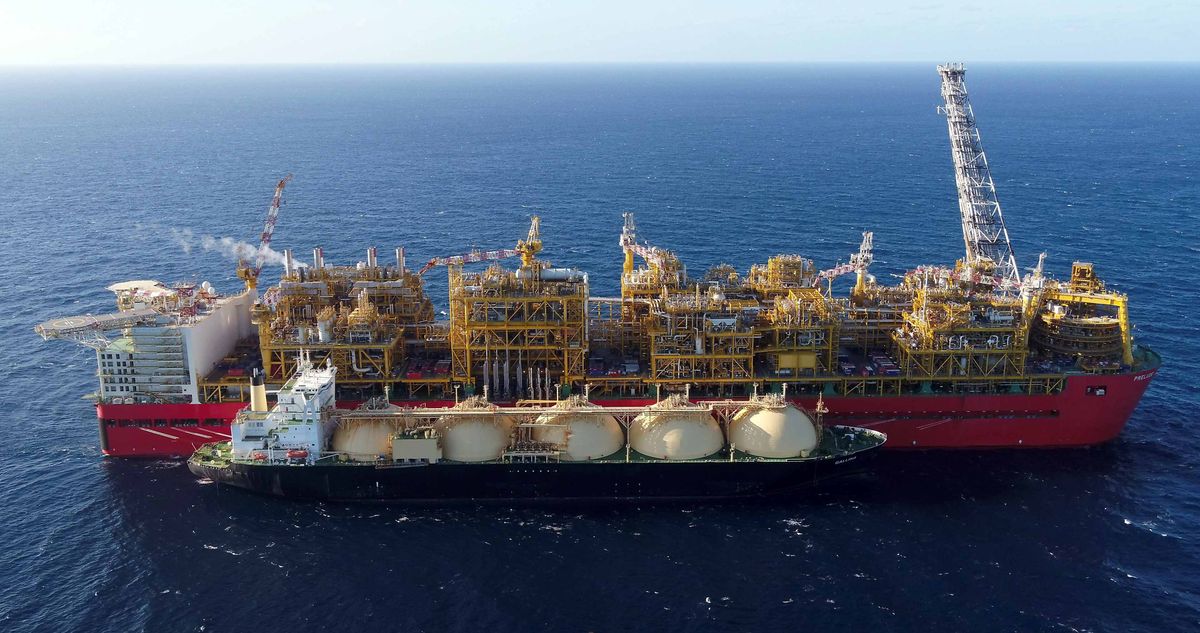 Shell has extended the shutdown of its beleaguered Prelude floating LNG facility and postponed the Crux development to supply more gas to the giant investment.
The moves relayed to Boiling Cold by a number of industry sources were confirmed by Shell this morning
"Work continues to restore full operations on Prelude," a Shell spokesperson said.
"Our focus remains on a facility that is safe, robust and reliable, and we are working to restart production with that in mind.
"We won't speculate on timeframes."
Boiling Cold understands the shutdown will extend at least into the third quarter of 2020.
The 488m-long giant was thrown into disarray in early February when ongoing power generation problems forced multiple musters, and the backup diesel-powered system failed. Toilets stopped working and a fleet of helicopters quickly reduced crew numbers. It has not exported LNG, LPG or condensate since.
In January Shell suffered the humiliation of being directed by the offshore regulator NOPSEMA to fix basic safety procedures such as tagging and isolating equipment before recommencing some maintenance activities on its high technology showpiece. NOPSEMA has not yet lifted the direction.
The extended shutdown will help Shell reach its goal to cut its 2020 operating expenses to $US3 to $US4 billion less than 2019 in response to the collapse in prices and demand for oil and LNG.
Crux backfill gas pushed back
A delay to the sanction of the Crux project planned for 2020 will contribute to the Anglo-Dutch company's target to slash capital expenditure by $US5 billion this year.
"Due to the global economic downturn, including the sharp drop in oil price, declining markets and uncertainties with regard to the COVID-19 pandemic, Shell Australia and its joint venture partners, SGH Energy and Osaka Gas, have decided to delay a final investment decision on the Crux Project that was planned for 2020," the Shell spokesperson said.
"We remain committed to the development of Crux. When evaluating projects, we will continue take a long-term view, taking into account the fundamentals of supply and demand."
The Crux project will supply gas to the Prelude facility 165km away and ensure continued production from the enormous investment. It is likely that the low level of production Prelude achieved before the February shutdown has pushed back the need for additional gas.
Crux joins Woodside's Scarborough and Browse projects and the Santos-operated Barossa project on the growing list of Australian LNG projects delayed in the last few weeks.
In February 2019 Wood and KBR started the front-end engineering design for a not normally platform manned in 165m of water with a design life of 20 years and five production wells. Nearby fields could be tied into the platform when production for the Crux field declined.
Progressing a project amidst the uncertainty created by the COVID-19 pandemic would have risked significant delays from disruptions to the manufacture and transport of equipment and the movement of international specialists.
Next year Shell may also have a clearer outlook on oil and LNG prices and a better understanding of when gas from the Prelude field will begin to decline.
The delay to Crux is a blow to Kerry Stokes' Seven Group that reportedly wanted to sell it 15% equity in the field.
Japanese Inpex that owns 17.5% of Prelude may be a net winner from Shell putting Prelude's production on hold. Inpex also operates and owns 66% of the Ichthys project about 20km from Prelude.
The two gas fields are connected and Ichthys may be able to gain a greater share of the gas by producing while Prelude is idle.
The situation was described in 2017 as "whoever sucks gas first, will suck most" by then Wood Mackenzie analyst Saul Kavonic.
---
Main Picture: Shell's Prelude floating LNG facility. Source: Shell