Oil
Santos' false-start to Dorado FEED meets a deadline
Santos has "announced" the launch of design work for its Dorado oil project off WA without awarding any engineering contracts. The $2.6 billion project could later supply gas to the mainland.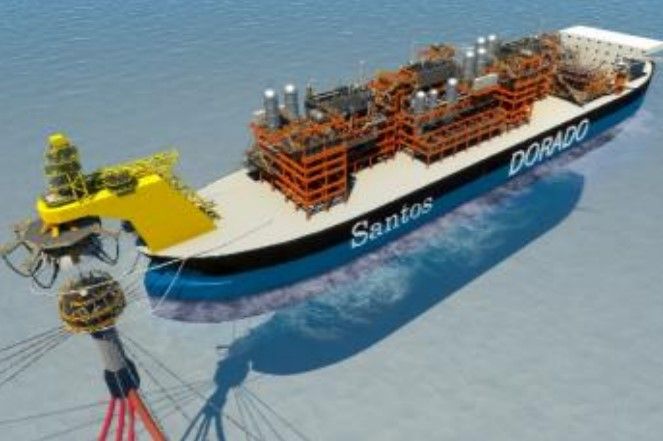 Santos today "announced the launch" of front-end engineering design for its Dorado oil project off WA without any FEED contractors.
Santos chief executive Kevin Gallagher said the $US2billion ($2.6 billion) oil-only phase 1 of the project in the Bedout Basin is expected to produce 75,000 to 100,000 barrels a day.
"Entering FEED for the Dorado project is a significant milestone and has the project on schedule for a final investment decision around mid-2022," Gallagher said.
The announcement noted that the FEED contracts for a floating production, storage and offloading vessel and a wellhead platform are not finalised but are expected to be awarded "over the next few months."
Operators in the offshore oil and gas industry typically begin FEED after they choose engineering companies, agree scopes, finalise costs and sign contracts.
Santos' unconventional early announcement of FEED may not expedite the engineering design, but it could be portrayed as meeting promises made to investors.
Gallagher made a presentation to investors in May that stated: "FEED-entry planned for 1H 2021." The prediction was also made in first-quarter report issued in April.
At the company's annual general meeting in April, Santos chair Keith Spence said Santos "expect to make a FEED decision for Dorado development later this quarter." Gallagher said Dorado "will enter front end engineering and design this quarter."
Santos is pursuing four major growth projects: Barossa LNG, Dorado, Narrabri, and Moomba carbon capture and storage.
In April, the Santos board offered Gallagher $6million in share rights in addition to his existing package if he stayed until 2025 and achieved nominated hurdles to deliver the major growth projects and pursue an energy transition strategy.
Shortly afterwards, at the AGM, Spence said the project hurdles linked to the bonus would be milestones for the Barossa and Dorado projects.
Minor partner Carnarvon Petroleum, which owns 20 per cent of Dorado, said it had engaged advisers to help it secure funding for its share of the FEED cost. Carnarvon will "formally engage with financiers once FEED contracts for the FPSO and WHP have been finalised."
Oil first than gas
The first phase of Dorado will produce oil and condensate and reinject gas into the reservoir.
"After the initial phase of liquids production, gas export from the development allows for a future source of supply into our domestic gas infrastructure in WA," Gallagher said.
Santos operates the Varanus Island and Devil Creek gas processing plants that supply about 40 per cent of WA demand but have rapidly declining reserves.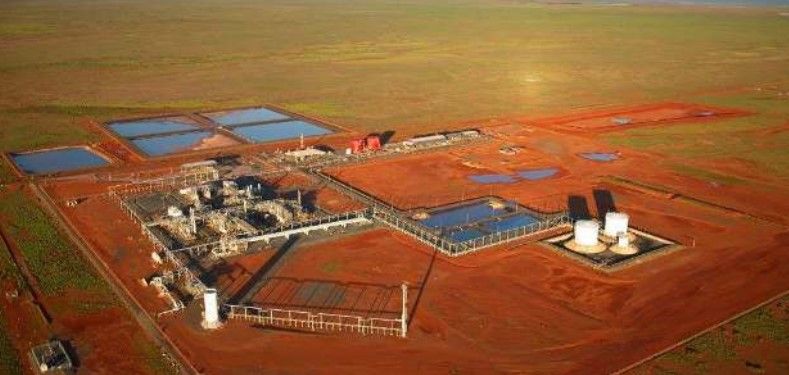 Gallagher said the nearby Pavo and Apus prospect would be drilled in early 2022 and could be easily tied back to Dorado.
"Dorado is on track to be the first development in the Bedout Sub-basin, with its high-quality reservoirs and shallow-water setting, making it a very cost-competitive project globally," Gallagher said.
Santos is seeking buyers for some of its equity in Dorado and possibly its other WA oil interests.
Reuters reported that Goldman Sachs has the task of offloading 20 to 30 per cent of the project and surrounding exploration acreage.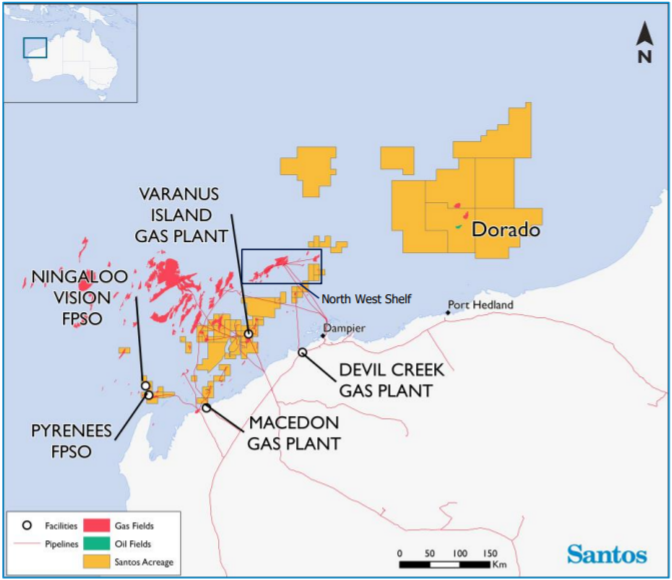 Santos operates and has a 52.5 per cent interest in the Van Gogh oil field about 40km off the North West Cape that uses the Ningaloo Vision FPSO.
It also owns a 29 per cent stake in the nearby BHP-operated Pyrenees project.
The Dorado sell down and a planned offloading of 12.5 per cent of Barossa to Japan's JERA are important to Santos as they would lessen the cash it needs to bring the two projects to production.
---
Main image: Graphic of Dorado FPSO. Source: Santos presentation.
---