Decommissioning
Regulator tells Woodside to clean up oil field and may take legal action
Woodside's own lack of maintenance means it cannot dispose of an 83m-long structure onshore as planned and will instead sink it to be an artificial reef near the Ningaloo Marine Park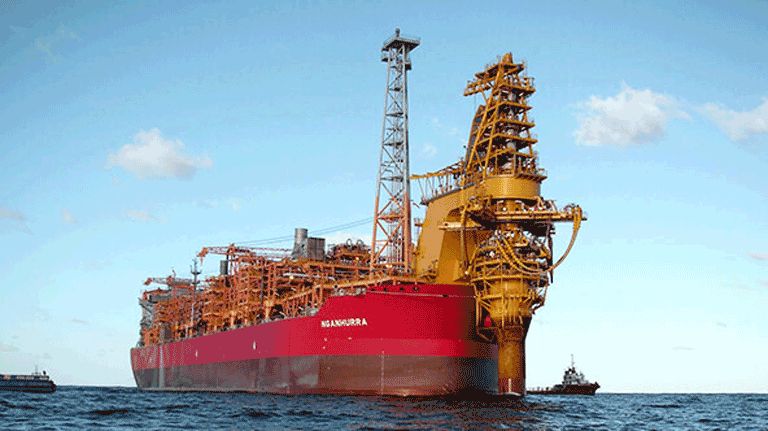 Offshore regulator NOPSEMA will investigate whether Woodside broke the law when it did not properly maintain equipment at its Enfield oil field 38km off the North West Cape.
The regulator has also ordered Woodside remove all its equipment from the ocean by a fixed schedule.
The Nganhurra floating production storage and offloading vessel was towed away in December 2018, a month after production ended after 12 years and 80 million barrels of oil.
The 270m-long Nganhurra was towed to Malaysia and Woodside is considering divestment options, a company spokesperson said.
Woodside was not as quick to remove equipment that had no value.
Still in the ocean, about 20km from the Ningaloo Marine Park are a massive riser turret mooring the Nganhurra was connected to, chains that secured it to the seabed, numerous pipelines and umbilicals, structures on the seabed, and eighteen wells.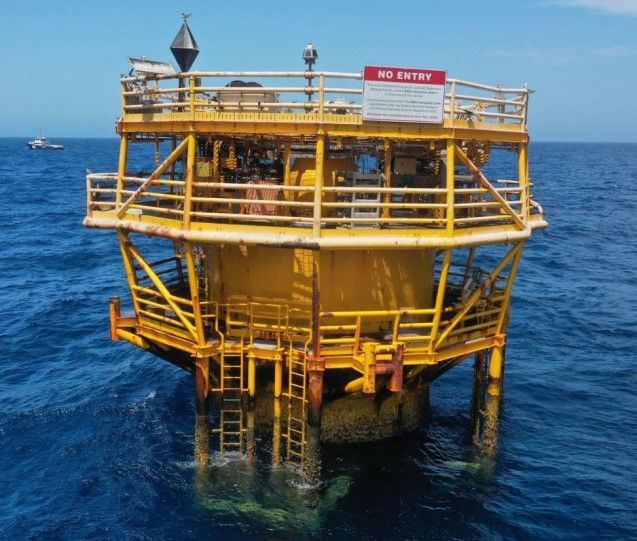 Woodside's initial plan was to tow the 83m-long RTM to Henderson south of Perth for disposal. However, this was impossible after discovering that ballast tanks needed to get the RTM in position for a long tow did not work.
"The RTM has already degraded in at least two areas, namely flooding of compartment two and the failure of several ballast valves," A NOPSEMA notice to Woodside in late 2019 stated.
NOPSEMSA found that Woodside had not adequately maintained the RTM, including skipping planned inspections, and it could become a navigation hazard or leak oil into the ocean.
NOPSEMA has now concluded that "there is a low probability that the RTM could be successfully removed from the marine environment and disposed of onshore." However, offshore disposal "results in impacts and risks that would not be realised if the RTM was disposed onshore."
Disposal in relatively shallow water was preferred as deeper water made it harder to remove plastic and seal in the plastic, including 65 cubic metres of polyurethane foam, that could not be removed.
Now, due to its own poor maintenance, Woodside cannot tow the RTM to Perth. Instead, in about 12 months, Woodside will sink it just outside the Ningaloo Marine Park border to act as an artificial reef.
Legal action by the regulator against Woodside is possible.
"As Woodside is unable to decommission the riser turret mooring as originally approved, NOPSEMA is investigating possible breaches…of the law relating to requirements to maintain property in good condition," according to the regulator's statement today.
A Woodside spokesperson said repurposing the RTM as an artificial reef will not be cheaper than onshore disposal.
Tardy decommissioning not uncommon
NOPSEMA has given Woodside and its partner Mitsui E&P, which operates the Waitsia gas field in the Perth Basin, a schedule for the complete decommissioning of the area where the Nganhurra operated.
Woodside must plug eighteen wells by mid-2024, remove all other equipment by the end of 2024, and restore the seabed environment by the end of 2025, according to the direction.
Failure to comply could result in hefty fines or jail terms.
Such a definitive direction to decommission equipment is unprecedented in the Australian offshore oil and gas industry.
A Woodside spokesperson said that as well as sailing away the FPSO the company had isolated wells, flushed subsea infrastructure and undertaken extensive studies and for the remaining of decommissioning work.
The Nganhurra is the third decommissioning issue that has damaged Woodside's reputation recently.
In June 2020 Woodside proposed to leave everything on the seabed at its now-shuttered Echo Yodel gas field, including 400 tonnes of plastic.
Many in government and industry regard as irresponsible Woodside's legal 2016 sale of the aging Northern Endeavour oil vessel to a small inexperienced company that later failed. The cost to the Australian taxpayer has exceeded $200 million and may reach $500 million.
A Woodside spokesperson said the company was focused on strong environmental performance, including decommissioning of facilities in line with good industry practice.
However, the problem is not isolated to Woodside.
ENI's poor maintenance of its shuttered Woollybutt oil field caused a marine hazard in September 2020. In December 2020 NOPSEMA directed it to decommission Woollybutt and prepare to clean up its still operating Blacktip gas project. Soon after, the Italian company cancelled the sale of its Australian assets.
In December 2020 NOPSEMA announced it would toughen its enforcement of decommissioning requirements and the Federal Government moved to ensure that operators have sufficient funds for the work.
---
Correction 5PM 6 February 2021: Woodside has to decommission 18 wells, not none.
---
Main image: Nganhurra FPSO. Source: Woodside Energy Limited
---