Analysis
Lost: one lime contract and $645M
No deal with Alcoa has cost Adelaide Brighton 31% of its value and threatened its WA lime business that is warring with its neighbours in suburban Perth.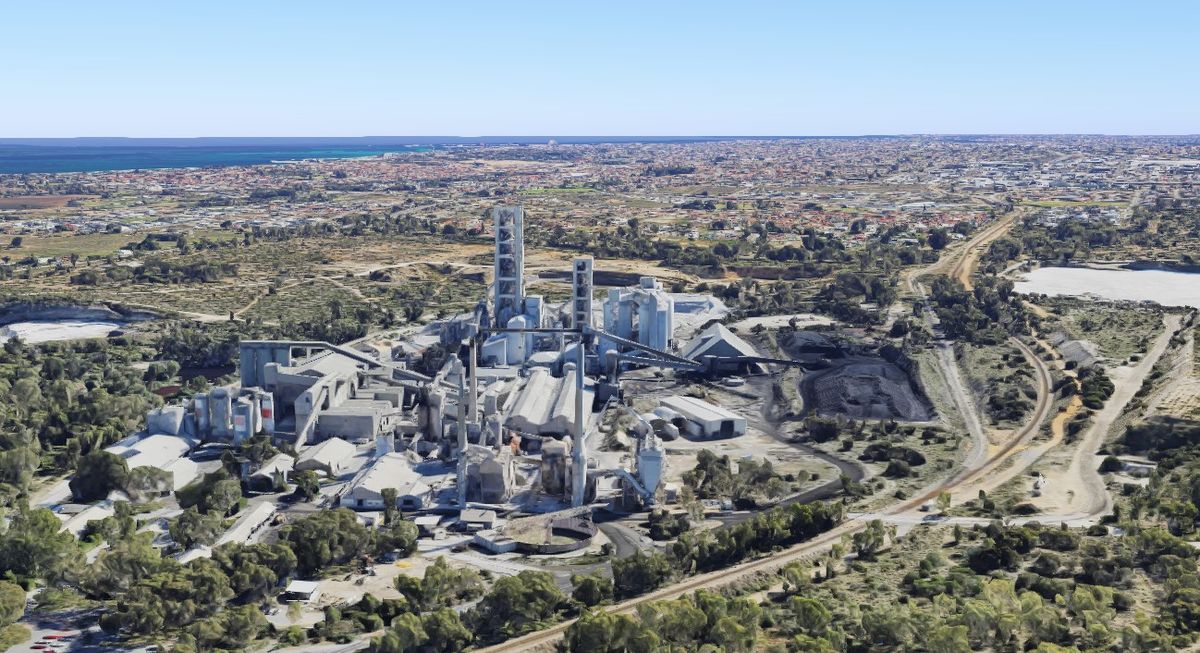 ANALYSIS
When Alcoa ended a 50-year old deal to buy lime its supplier Adbri lost $515 million in value in a day as the move threatens the viability of its "jewel in the crown" Perth plant that has long-plagued nearby residents with dust and stench.
Adbri, the recently renamed Adelaide Brighton, announced early Friday that the biggest customer of its 1.25 million tonnes a year Munster lime plant would import the essential chemical when the current contract expires in June 2021.
Adbri chief executive Nick Miller said he was disappointed with Alcoa's decision to displace a local product with imports "particularly considering our almost 50-year uninterrupted supply relationship."
The cement and lime giant's market capitalisation on Tuesday evening, three trading days after the announcement, was down 31 per cent, or $645 million.
So, how did the loss of a $70 million a year contract that accounts for less than five per cent of Adbri's revenue pummel its value?
The Cockburn Cement plant in Munster 11km south of Fremantle is uniquely well-positioned to produce lime used to process two of the State's biggest exports: alumina and gold.
Shell sand dredged from the bottom of Cockburn Sound is landed at Woodman Point where it is piped inland to the plant. The adjacent rail line allows coal from Collie's Griffin Coal to come in and lime to be shipped to Alcoa and South32's alumina refineries.
Lack of scale could mean lack of viability
Lime sales contributed about 11% of Adbri's 2019 revenue, or about $167 million. The Munster plant is understood to run at about 80% of its 1.25 million tonnes a year capacity and make the vast majority of Adbri's lime. The loss of the Alcoa contact will require the plant to produce at about 40% of its capacity.
Adbri chief executive Nicholas Miller told investment analysts in February that Munster had very low variable costs. This was good news when Miller was selling a vision of rising sales that would cost little to produce.
The flip side is that the plant has very high fixed costs, and in 12 months they will have to be spread over half the volume of lime.
Adbri could trim fuel costs by running one kiln instead of two, but other costs will push up the unit cost of production substantially.
Alcoa is a company that takes a long-term strategic view on the procurement of vital inputs, whether it is gas or lime, so it is no surprise that it will be importing from multiple sources to free itself from the risk of a monopoly supplier.
The result is that just as Adbri's production costs soar Alcoa may give several importers the economy of scale to better compete in the rest of the WA market.
A likely result is more lost contracts, a closed plant and a loss of about 10 per cent of revenue.
Robin Morgan, an analyst with broker Taylor Collinson, described lime as the company's "jewel in the crown," with a contribution to earnings twice that of its share of sales.
So, on this reckoning, the snowball effect of this one lost contract is a 20 per cent cut in earnings.
A growth in lime sales was one of five key elements of Adbri's strategy, so shareholders may have factored in a more substantial earnings contribution from lime in the future.
Premier Mark McGowan has called on Alcoa to support local jobs, put at about 50, and reconsider its decision.
While Adbri said it was disappointed in Alcoa's lack of support for local jobs, the company did not mention that it imports 2.6 million tonnes of cement materials a year.
Alcoa's announcement may well be a very public display of strength to force a chastened Adbri to accept a price cut. However, the Alcoa contract is not the only barrier to the continued operation of the Munster plant.
An unwelcome presence
When Cockburn Cement, then an independent company, started lime production half a century ago the plant was not surrounded to the north by the suburb of Beeliar. Residents have long complained of dust and a sulphurous stench from the kiln stacks that tower above the houses.
When knocking on doors in the area two years ago for a story for The West Australian, I witnessed plenty of outdoor furniture covered in a grey, gritty dust. Many residents said they spent summer evenings inside to avoid a sulphurous smell driven by the sea breeze.
Adbri profits from the residential growth: it made $8.4 million in 2017 by selling 12ha of the plant's land for a residential subdivision.
The cement and lime company has for years fought off concerns with a slick website aimed at the local community, pointing to what it says are other sources of dust and odour, and numerous legal appeals and other stalling tactics.
A length State parliamentary inquiry concluded in 2011 resulted in a $42 million spend on filters to reduce dust emissions, but problems continued.
Local group Cockburn Pollution Stoppers reinvigorated opposition in late 2016 and appealed against an extension of the plant's license to operate.
Since then there has been a flurry of scientific and regulatory activity by the Department of Water and Environmental Regulation.
In early 2019 DWER conducted four programs to monitor air quality, including the erection of a scaffold tower near the plant boundary to house a LiDAR (light detection and ranging) device to detect sources of dust. Adbri was required by its environmental license to conduct its own investigations.
The Department said on its webpage for the community that it planned to publish the studies this year. A DWER spokesperson said concerns about disclosing commercially sensitive information and claims of copyright by Adbri had complicated the release of the information.
The Department is waiting on the result of a freedom of information request by a member of the public that may help it release some of the commercially sensitive information, the spokesperson said.
Adbri noted in its 2019 annual report in February that DWER was "investigating alleged unreasonable odour emissions from Cockburn Cement's Munster plant between January and April 2019." The company denied it had offended.
A DWER spokesperson said the matter remained under investigation and "it would not be appropriate to provide further comment at this stage."
In May Adbri acceded to Pollution Stoppers' highest priority demand and announced it would burn gas instead of coal, that contained sulphur and had been blamed for much of the smell and dust.
The regulator is reviewing the odour from the plant and, if necessary, will include additional controls in an amended license, a DWER spokesperson said. A later review will be conducted into dust from the plant.
---
Main picture: Cockburn Cement plant in Munster.
Credit: Imagery ©2020 Google, Data SIO, NOAA, U.S. Navy, NGA, GEBCO, Landsat / Copernicus, Data LDEO-Columbia, NSF, NOAA, Imagery © CNES / Airbus, Maxar Technologies, Map data ©Google