Coal
Win for residents as Cockburn Cement dumps coal for gas
Two Perth suburbs may face their last summer of dust and smells before a lime plant stops burning coal but it is more bad news for WA's coal miners.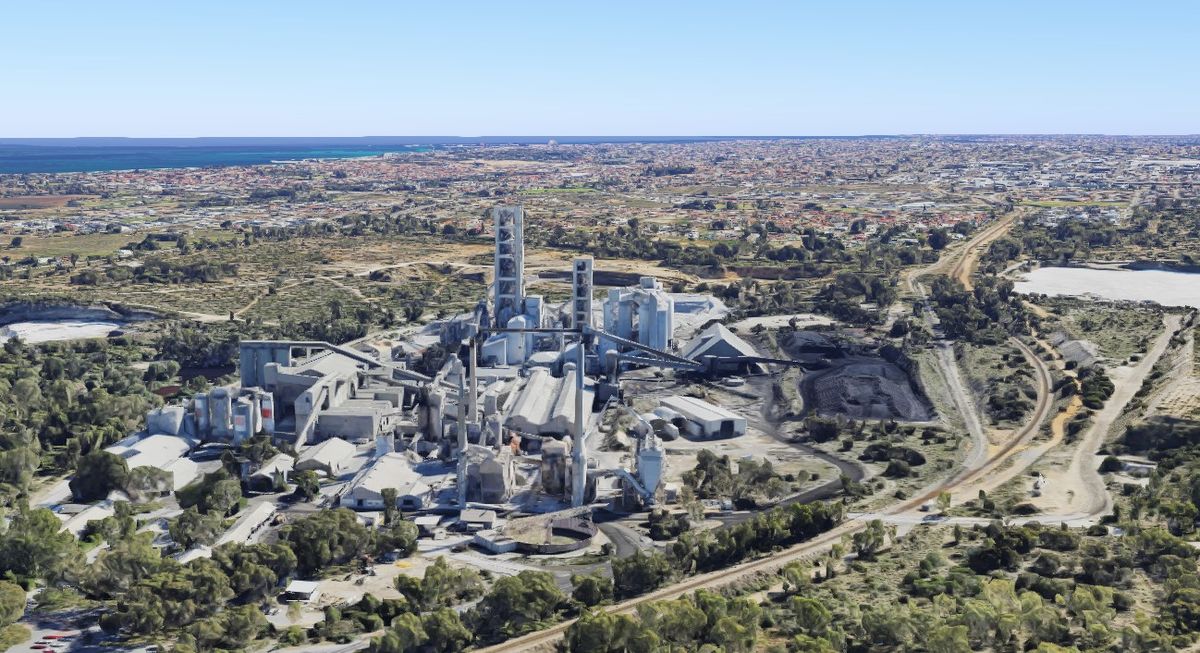 The Cockburn Cement plant in Perth's southern suburbs will switch from burning coal to gas in a win for residents that have been plagued by dust and a sulphurous stench for years but another blow for Collie coal-miners.
Adelaide Brighton chief executive Nick Miller yesterday said its Cockburn Cement lime plant in Munster would phase out the use of coal by early next year.
"We believe our progress in this regard will place the company in a better cost-competitive position in the long-term," Miller told the company's annual general meeting.
The plant principally produces lime for alumina and gold processing. Shell material scraped from the seabed of Cockburn Sound is piped to the facility and burnt in a kiln to make the lime.
The plant has long attracted controversy, was subject to a parliamentary inquiry a decade ago and has had numerous battles with regulators.
Greg Hocking, who leads local community action group Cockburn Pollution Stoppers, said the move to gas was a significant change the group had sought.
Hocking said coal was responsible for dust blowing onto homes and toxic gases and particulates carrying heavy metals coming out of the kiln stack that towers above surrounding suburbs.
"The change from coal to gas will eliminate virtually all the particulates, it will substantially reduce the toxic gases and will eliminate the emissions of heavy metals," Hocking said.
Residents of nearby Beeliar are likely to get relief from a stench that often engulfed their homes when the summer sea breeze brought the results of burning coal that contained sulphur.
"When it's burnt it creates sulphur dioxide, large quantities of it, and related sulphur compounds and that's the main smell that comes from the factory," Hocking said.
Hocking said the use of coal was the group's main concern but the crushing of imported clinker at the site to make Portland cement created fine dust that affected nearby residents.
"I understand that the company may have some plans to change arrangements there," Hocking said.
Cockburn Cement has applied for permission to more than triple the capacity of its Kwinana plant that also crushes clinker.
Fuel switch another blow to Collie
Adelaide Brighton was asked at its AGM why it continued burning coal where there were 20,000 residents within 3km of the kiln stack and gas in WA was both plentiful and cheap.
Adelaide Brighton deputy chairman Zlatko Todorcevski indicated that negotiations to buy the gas were still underway.
"It's fair to say we are focused on assuring that we have that longer-term sustainable, cost-effective gas supply and we hope to make an announcement in the foreseeable future on that," Todorcevski said.
Todorcevski said coal use was already declining at Munster. Greenhouse gas emission figures from the Clean Energy Regulator show annual reductions in emissions of about 7% in the past two years.
The plant, that is the only facility in the Perth area that burns coal, still emitted the equivalent of 948,000 tonnes of carbon dioxide in the 12 months to June 2019: more than the BP refinery or the CSBP plant in Kwinana.
The Munster plant was understood in 2018 to be burning about 250,0000 tonnes of coal a year from troubled Griffin Coal.
Shadow environment minister and South West MLC Steve Thomas said there were concerns about the long-term viability of Griffin Coal.
"The loss of this one smallish contract by Griffin Coal is not in itself a death sentence, but it is the continuation of the death of a thousand cuts for the coal industry in WA," Thomas said.
"The cost of extracting coal has exceeded the price the companies get for it for years now, as the easily-mined coal is replaced by coal with strip ratios greater than 10:1.
"At the same time gas prices have stabilised, and reliability of supply has improved, making it an uneven competition in the future."
The privately-owned Bluewaters power station that sources its coal from Griffin moved in December to clarify its rights to step into the miner's operations if it failed it deliver or became insolvent.
Griffin lost $230 million in the 12 months to March 2018. Griffin filed that annual report and the two previous ones with corporate regulator ASIC by September each year. Griffin's accounts for the year to March 2019 are not yet available from ASIC.
Griffin Coal declined to comment.
---
Main picture: Cockburn Cement plant in Munster.
Credit: Imagery ©2020 Google, Data SIO, NOAA, U.S. Navy, NGA, GEBCO, Landsat / Copernicus, Data LDEO-Columbia, NSF, NOAA, Imagery © CNES / Airbus, Maxar Technologies, Map data ©Google