Hydrogen
Hazer's clean hydrogen plant gets funded
Hazer's combination of two WA exports - gas and iron ore - to produce the clean energy products hydrogen and graphite has been supported by $9 million from the Federal Government.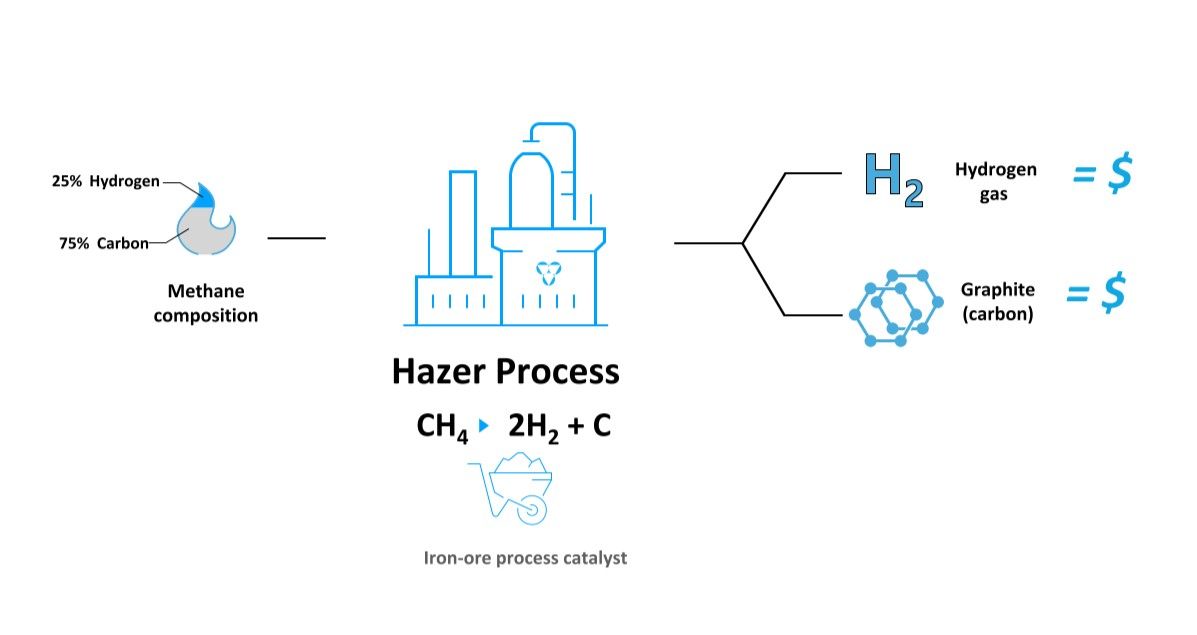 Hazer Group's plans to transform gas from Perth sewerage into hydrogen and graphite has been boosted by the execution of a $9.4 million funding agreement with the Australian Renewable Energy Agency.
The Hazer technology uses iron ore as a catalyst to produce hydrogen for fuel and graphite for batteries from methane.  Globally, almost all hydrogen is made by extracting hydrogen from methane and releasing carbon dioxide into the atmosphere.
The Hazer technology was developed at the University of WA by Andrew Cornejo, who is now Hazer's chief technology officer. It has the promise of not only eliminating the production of greenhouse gases from hydrogen manufacture but also adding a valuable revenue stream from the graphite.
In May 2019 the ASX-listed company and the Water Corporation agreed to look at developing a commercial demonstration plant at the Woodman Point wastewater treatment plant to produce 100 tonnes a year of hydrogen.
The ARENA funds will go towards the construction and operation of the $16.5 million plant on condition that Hazer finalises agreements to purchase the biogas from the Water Corporation and sell the hydrogen to BOC Limited.
The Woodman Point plant treats the solids from wastewater with anaerobic – or without oxygen - digestion that produces a solid product suitable for composting and the gas that will be used by Hazer.
After the Woodman Point plant, Hazer plans commercial-scale plants producing about 2500 tonnes of hydrogen a year.
---
Main Picture: The Hazer Advantage.  Source: Hazer presentation, September 2019.