WA Government
$4B Fremantle to Kwinana container port move likely
The McGowan Government has backed a $4B move of containers from Fremantle Port to Kwinana, which may finally put an end to talk of a Roe 8/9 Freeway extension.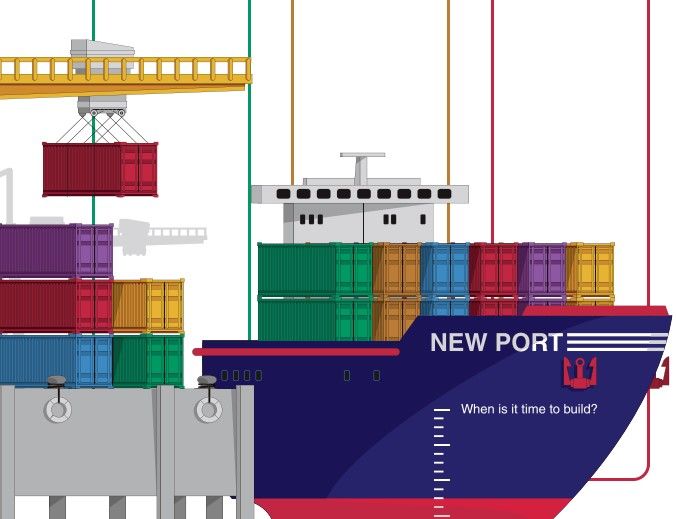 The State Government will put $97 million behind a plan to move WA's container port from Fremantle to Kwinana as early as 2032.
The Westport Taskforce has recommended a new port be built at Kwinana and has left the option open of a move south in 2032 or a phased transition over 15 years from 2032.
The 2032 move is estimated to cost $4.7 billion and the phased transition $4 billion according to Westport's Stage 2 report completed in May and released by the State Government today. The report estimated it would take five years to plan the port and another five years to build it.
Taskforce chair Nicole Lockwood said the options were still at a conceptual stage.
"We know the Kwinana Industrial Area makes sense as the location for Perth's future port and will accommodate rail and road links to move heavy container traffic around the city away from the suburbs," Lockwood said.
The Department of Transport will run the next phase of work to cost $97 million. The scope will include detailed port planning, environmental approvals, protecting required land, a business case for new infrastructure, and further work to improve current operations at Fremantle.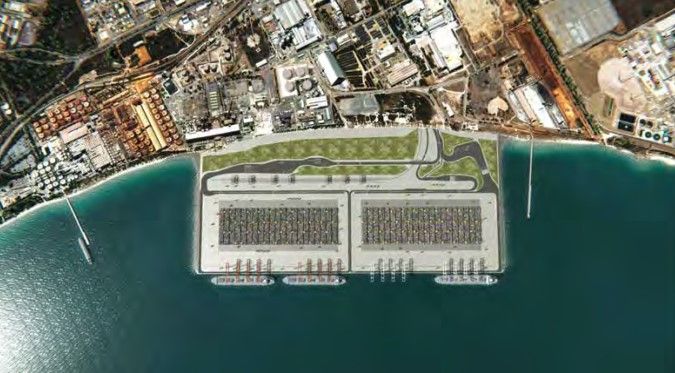 Premier Mark McGowan said it was imperative to plan for Perth's long-term future beyond the capacity limits of Fremantle Port and its road and rail links.
"Fremantle Port has served our State for the last one hundred years, it's now time to plan and build the next big piece of economic infrastructure that sets our State up for the next century," McGowan said.
Fremantle handled the equivalent of 770,000 twenty-foot containers (TEUs) in 2018. The Taskforce assumed an annual 3.25 per cent growth in traffic when it assessed options for a future port, leading to 3.8 million TEUs a year in 2068.
A one-step move to Kwinana was ranked high on most selection criteria, except for a high upfront cost.
Questions remain about whether a breakwater is required, how the port operates with the adjacent bulk port, impact on a possible second Water Corporation desalination plant in Kwinana and whether enough nearby land is available in for port support services such as marshalling yards.
The Taskforce concluded in its December 2018 Stage 1 report that increased container traffic through Fremantle was limited by road and rail links, not the harbour itself. That report excluded Bunbury from consideration and narrowed the field to various options at Fremantle and Kwinana.
The plan has immediately failed to win bipartisan support with Shadow Minister for Ports Libby Mettam calling for the contentious Roe 8/9 Freeway extension to go ahead to improve road links to Fremantle Harbour.
"This is a process which has always had one outcome," Mettam said.
"It is based on flawed data, which makes an assumption that our consumption will triple over the next 48 years and which was directed to ignore the benefits that the Roe 8/9 project would provide to Fremantle Port.
"This simply represents a four-year plan to develop a business case and is set to threaten jobs at Fremantle."
The Roe 8/9 extension was a bitterly fought issue in the 2017 State election.
In May the Labor Government made the Beeliar Wetland that the freeway extension was to traverse an A-Class conservation reserve.
---
Main image: Graphic from Westport report. Source: Westport & Dept. of Transport.