=== from the archive ===
Woodside carbon plan comes with big loophole
Woodside chief executive Peter Coleman told investors his Browse and Scarborough LNG projects stood up with a $US40/t carbon price, but the fine print was a different story.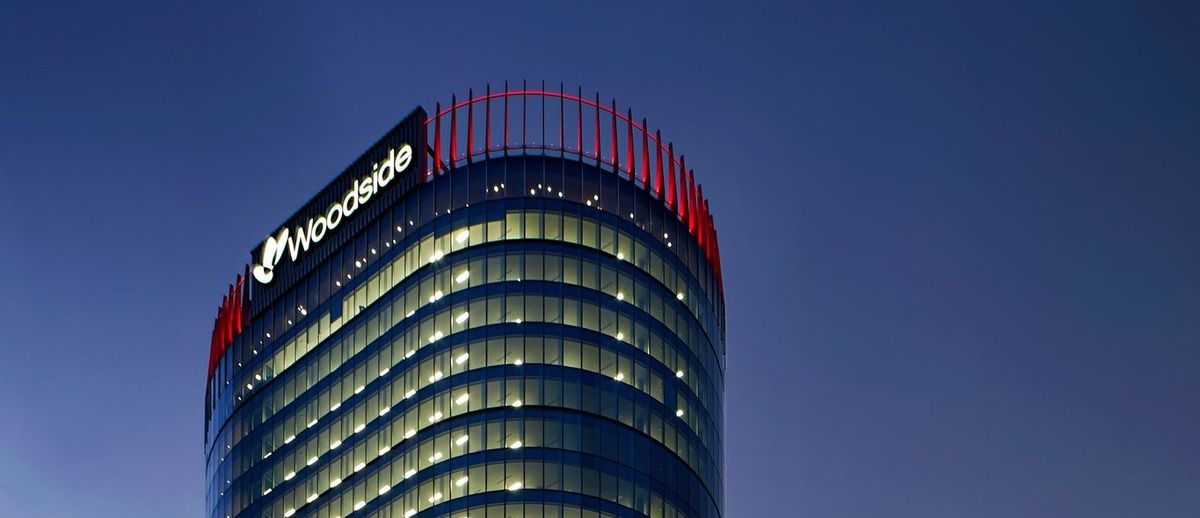 This article was first published in Australian Energy Daily © Peter Milne.
Woodside chief executive Peter Coleman yesterday assured investors that returns from the company's planned projects were resilient to a future carbon price of about US$40 a tonne, but the fine print on the presentation told a different story.
Woodside plans to sanction the US$11.4 billion Scarborough project in 2020 and the US$20.5 billion Browse project the year after. As Australian Energy Daily reported on Monday, a report commissioned by Woodside showed LNG from Browse would be almost 140% more carbon-intensive than the average of current Australian production.
Coleman told investment analysts in Sydney that a carbon price of US$40 a tonne was "not far off" the price Woodside used to assess its projects.
"With the way the world is really changing very rapidly we want to make sure that our projects are resilient to any changes in carbon price over time," Coleman said.
"We also test it at a higher carbon price...because some of these projects are going out 30 or 40 years so we just need to make sure that as things change these projects will still stay resilient."
On the slide behind the Woodside boss was a footnote: "Carbon pricing applies to emissions that exceed a forecast facility-specific baseline, determined with reference to country-specific policies, for example, Australia's Safeguard Mechanism."
Baselines determined by the Clean Energy Regulator are generally set at a level of normal production, or even a historical high point, so a project that operates as planned would have no emissions above the baseline.
This means that in Woodside's tests of resilience against a future carbon price - if conducted in line with the footnote on its slide - there would be no emissions above the baseline to attract a carbon price and hence no financial impact.
Woodside was asked if this was a correct description of their analysis but did not provide a direct response.
"In testing the resilience of our portfolio, we consider sensitivities across a range of variables, including commodity prices, carbon prices, exchange rates and interest rates," a Woodside spokesperson said.
Investors are left to wonder if returns from the high-emitting Browse project would still stack up if a carbon price was applied to all its emissions.
The high CO2 in gas from the Browse fields has, according to Woodside executive vice president development Meg O'Neill, prompted the oil and gas company to want to "control its own fate when it comes to managing offsets".
O'Neill said Woodside would offset its share of carbon dioxide vented from reservoirs from 2021 across all its projects. This is in line with past WA government requirements for LNG projects to sequester or offset all reservoir CO2.
Most emissions from LNG production come from the liquefaction plants, not from gas production.
The commitment will affect Woodside's 17% stake in the North West Shelf that preceded offset requirements and its 13% interest in Wheatstone, that had its offset requirement lifted when the last federal Labor government introduced a carbon price. The WA Environmental Protection Authority is investigating whether Wheatstone's obligation should be reimposed.
Woodside's Pluto plant is already offsetting its reservoir CO2 and the proposed US$11.4 billion Scarborough project has almost no CO2 in its gas. However, Woodside could incur a significant offset expense from its 31% interest in Browse that has about a 10% CO2 content.
Coleman said an agreement last month with Greening Australia would help "to offset the emissions from our projects and to get neutral on these projects by 2050".
Australian Energy Daily understands this is not a firm target and Woodside is only aspiring to be carbon neutral by 2050. This matches the WA State Government's "aspiration" for the State to be net-zero by 2050 announced in August.
---
Main image: Woodside headquarters Mia Yellagonga in Perth. Source: Woodside Energy Limited
---