=== from the archive ===
Wheatstone startup threatened by offshore problems
Chevron is challenged to meet Wheatstone LNG first LNG target as it continues fixing piping systems on the offshore platform.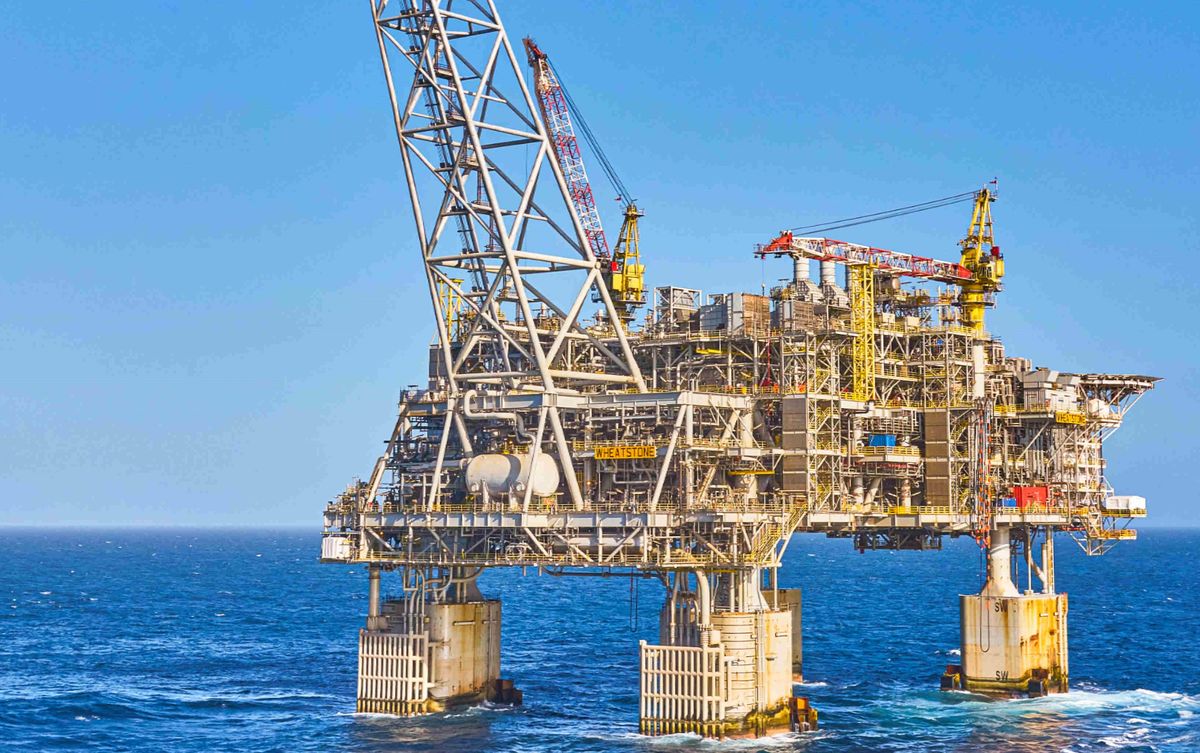 This story was originally published in The West Australian on 20 April 2017 with the headline "Chevron challenged to meet first LNG target." © Peter Milne.
Wheatstone LNG project operator Chevron faces a challenge to meet its mid-year target of first LNG as it readies to receive a 600-bed accommodation vessel to allow workers to continue fixing piping systems on the offshore platform.
Another accommodation vessel, the 500-bed Floatel Triumph, has been connected to the Wheatstone platform since October, housing the hook-up and commissioning crews. When that vessel was delivered to its owners in September, it was announced that it would work on the Ichthys LNG project after Wheatstone.
With Inpex readying to sail its floating central processing facility the Ichthys Explorer from South Korea soon, it is likely the Floatel Triumph now has to sail north to house workers for the Ichthys LNG project.
WestBusiness understands Chevron has initially contracted replacement vessel the Edda Fides for four months. The Edda Fides set sail from Singapore on April 10.
Allowing for travel time from Singapore, four months on the site would see platform hook-up and commissioning activities continuing until late August. After the platform is able to export gas, Chevron must also commission the 225km pipeline to shore and the two-train LNG plant near Onslow before the US$34 billion project produces LNG.
Chevron chief executive John Watson said in January that work on the offshore platform was the critical path activity for the project.
Early last month, despite the Edda Fides already sailing towards Australia, Chevron upstream executive vice-president Jay Johnson said: "Our outlook for start-up remains around the middle of this year".
A Chevron company spokeswoman said the outlook for first LNG remained mid-2017.
Wheatstone shareholder Woodside is expecting two to three million barrels of oil equivalent from the project in 2017, according to its 2016 results briefing in February.
Wheatstone's 4.45 million tonnes a year train 1 needs to achieve the equivalent of over four months of full production this year for Woodside's 13 per cent share of production to meet the lower end of its expected production.
Woodside's efforts to meet its production target will not be helped by the unplanned shutdown of the North West Shelf project's Karratha gas plant on Saturday. Production of gas for the domestic market resumed on Tuesday.
A North West Shelf spokeswoman said staff were working to safely restart LNG production as soon as possible.
In better news for Chevron, its spokeswoman said activities to restart train 2 were underway. Train 2 production was reported to be shut down on March 27.