=== from the archive ===
WA gas enough for export and local use: Coleman
Woodside chief executive Peter Coleman believes WA has enough gas to keep the North West Shelf LNG plant exporting and the local market supplied.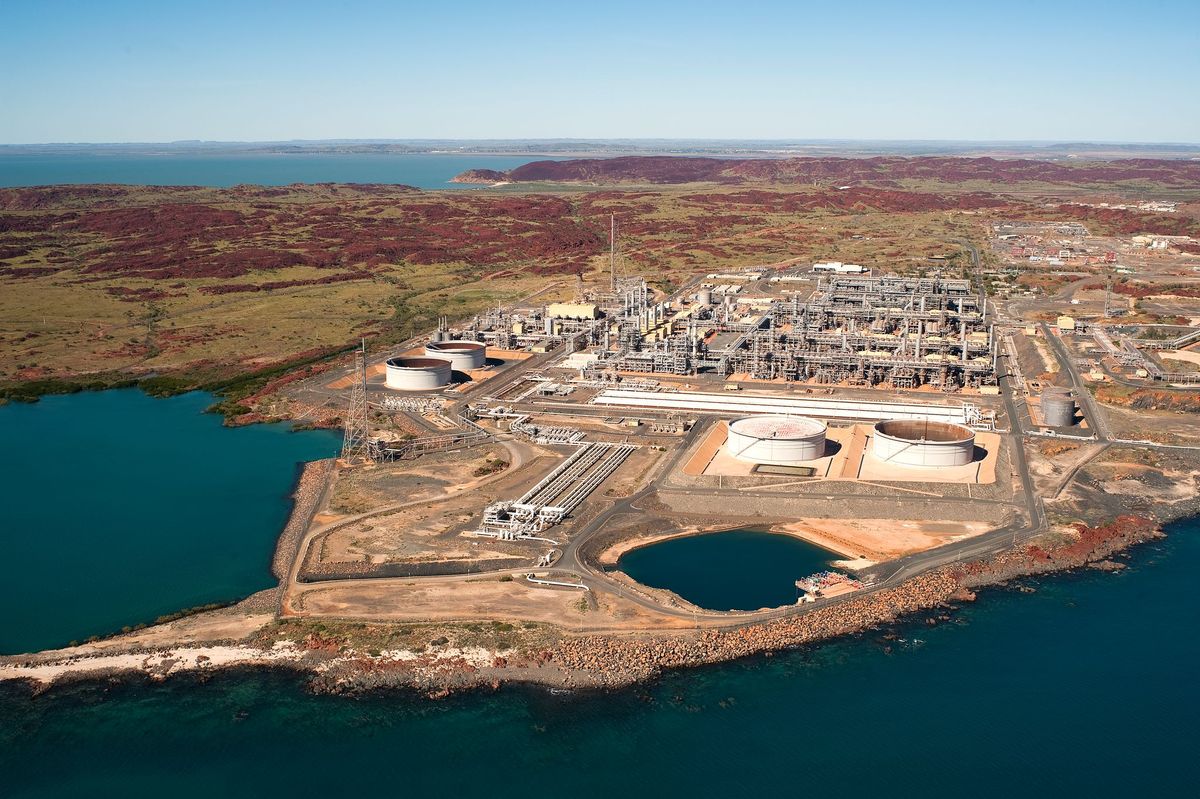 This story was originally published in The West Australian on 6 May 2017 with the headline "Gas works better in the west: Woodside." © Peter Milne.
WA has enough gas to keep the North West Shelf full, ship LNG to the Eastern States and still have a reliable domestic supply, Woodside Petroleum chief executive Peter Coleman believes.
Mr Coleman said the North West Shelf — the State's most important gas processing facility — would have enough spare capacity mid next decade to warrant a major new gas supply project.
The NWS will next month finalise a proposal to liquefy gas from other projects.
The Scarborough and Browse gas fields, in which Woodside has an interest, and one or two other ventures, would receive the offer, he said.
Woodside believed the NWS could offer one of the most competitive processing fees in the world, less than those being charged in the US Gulf of Mexico, Mr Coleman said.
He said a pipeline from Browse to the NWS was less risky and cheaper than the floating LNG concept discarded early last year.
Speaking after Woodside's annual meeting, Mr Coleman said for Browse gas to go to the NWS, all six NWS partners would need to agree to the deal.
Woodside was working with a group that was well aligned and would then bring the others along "who may be neutral on the outcome", he said.
Woodside, Shell, BP and Japan Australia LNG have interests in NWS and Browse.
The two NWS partners without an interest in Browse have their own gas that could backfill the NWS.
BHP Billiton owns 25 per cent of Scarborough and Chevron has undeveloped resources in the Carnarvon basin.
Chevron Asia Pacific president Steve Green, responding to a Wall Street analyst's question about the NWS last week, said the US giant was looking for opportunities to accelerate the development of its Carnarvon basin resources and would consider facilities apart from its Gorgon and Wheatstone plants.
Mr Coleman, in contrast to the position of most of Australia's gas producers, supported WA's gas reservation policy.
Mr Coleman said Woodside had spoken to proponents of LNG import terminals about buying Woodside gas to relieve the east coast's supply problem.