=== from the archive ===
The Varanus Island gas explosion that shook the WA economy
In 2007 WA lost 30% of its gas supply, and Apache Energy workers were lucky not to lose their lives, after a corroded gas pipeline failed and produced a gigantic explosion.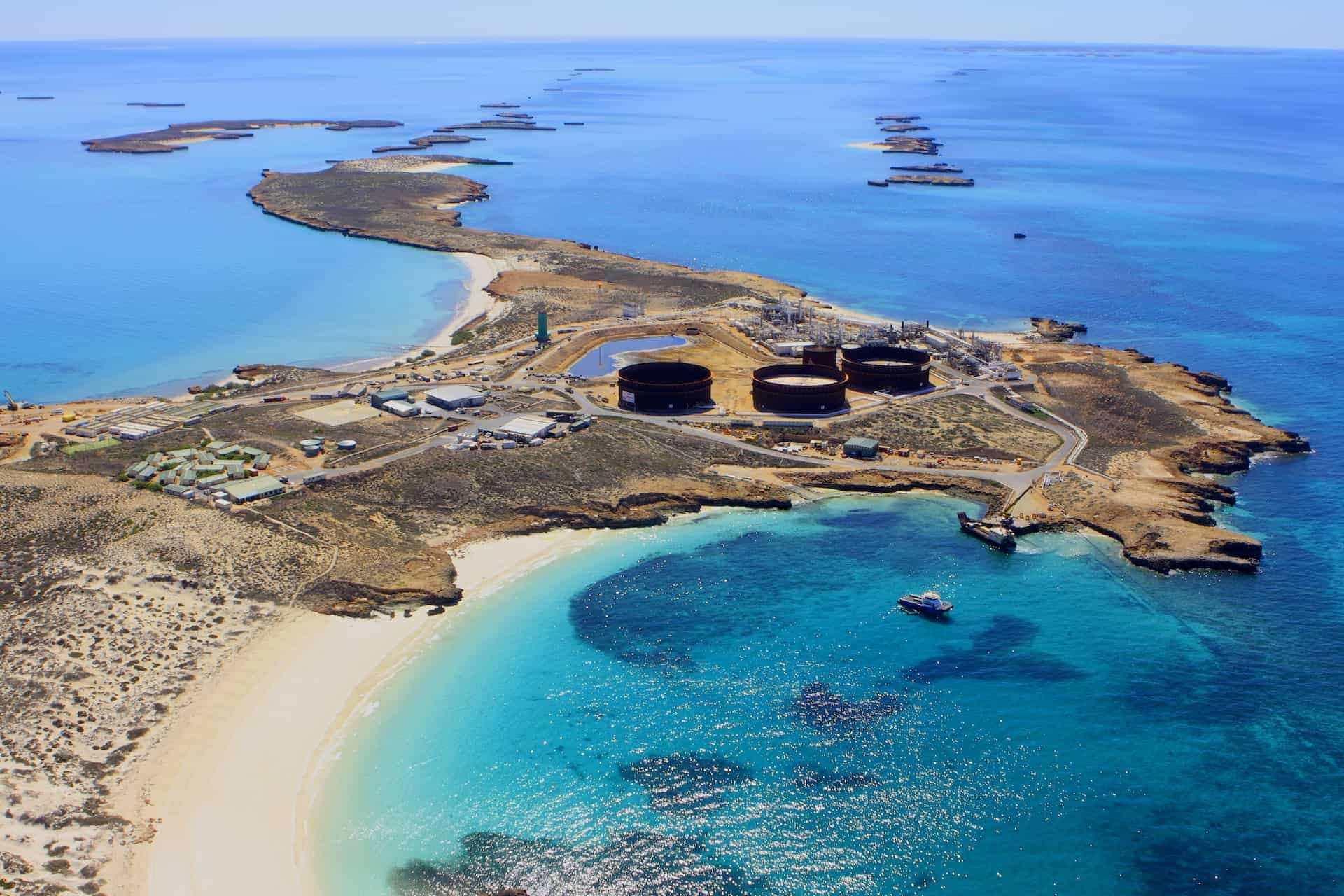 This story was originally published in The West Australian on 2 June 2018 with the headline "How a remote blast set off a WA gas crisis." © Peter Milne.
Ten years ago (note: 2008), a gas explosion on a remote North West island took out 30 per cent of WA's gas supply and resulted in factory layoffs and calls for shorter showers.
It cost the State's economy up to $3 billion and led to years of blame-shifting and litigation.
It took days to extinguish the fire, two months to restart gas supply, a year to complete the final incident investigation, more than a year to resume full gas production, four years for the investigation to be made public and seven years for the last legal cases to be settled.
US oil company Apache operated a plant on Varanus Island, about 100km west of Karratha, that gathered gas from offshore fields, treated it and sent it to the mainland through high-pressure pipelines.
At the beach, unknown to Apache, the wall of one pipeline had corroded from 11mm thick to only 1.5mm.
About 1.30pm on June 3, 2008, the high pressure gas inside the pipeline finally overcame the thinning steel wall, escaped, and exploded in a ball of flames. The blast destroyed an adjacent gas pipeline, dug an 8m by 30m crater and flung rocks weighing as much as 17kg into the nearby plant area.
Twenty minutes later, all 150 workers on the island had been accounted for. By sheer luck none had been near the explosion and no one was injured.
Two more pipelines exploded less than an hour later. One worker saw flames shoot 40m above the plant.
"That's when everyone just stood up and started running to the southern point of the island and some people actually started jumping into the water and started to swim," the worker said.
By early evening, as the fire raged, all workers except for a skeleton crew of 14 had been evacuated by helicopter.
The immediate problem for State authorities was how to cope with a 30 per cent cut in the gas supply that fuelled industry and generated 60 per cent of the State's electricity, with no indication of when the gas would flow again.
The day after the explosion, Alinta called for customers to have fewer showers and cut their use of gas heaters. Western Power asked customers not to use air-conditioners.
Some big industrial gas users, such as CSBP Fertiliser, Alcoa and milk processor Fonterra, burnt expensive diesel instead of gas. Others curtailed production or shut down.
Then-premier Alan Carpenter described the crisis as the biggest challenge the Labor government had faced. "It is going to cost our economy a hell of a lot of money," Mr Carpenter said at the time. He was right.
State-owned electricity generator Verve was spending about $3 million a day on extra diesel.
The accident could not have come at a worse time as the State looked to ramp up use of the other alternative to gas — coal. A 120MW plant in Kwinana was closed for maintenance for weeks. Five days before the explosion damage to a turbine blade shuttered a 300MW plant in Collie.
Two weeks after the event, with cold mornings increasing gas demand and still no clear date for a resumption in supplies, the premier took the unprecedented step of addressing the State on TV and radio. Mr Carpenter said the Government could guarantee gas supplies to essential services and households, but not all businesses.
One week on, power supply was still tenuous. The manager of Western Power's transmission system, Ken Brown, said he had "another 10 days of real knife-edge operating" ahead before more diesel started to arrive and the coal-fired power stations restarted.
Some gas started flowing again from Varanus Island in September, in the midst of a State election campaign that ended with Colin Barnett forming a government. Within weeks, the National Offshore Petroleum Safety Authority handed the Barnett government an initial report that damned Apache.
The report found that the pipeline's anti-corrosion coating and cathodic protection system were ineffective and Apache had not done any maintenance on the pipeline for 16 years.
The Federal and State governments launched a $1 million inquiry in January 2009 that produced a draft report in April.
Apache started a relentless and aggressive legal campaign to suppress the report. Many in the industry thought this was partly driven by Apache wanting to limit the information available to customers suing them, reportedly for as much as $1 billion, for losses caused by the interrupted gas supply.
A regulatory error that classified a section of the pipeline as "piping" instead of "pipeline" contributed to the collapse of the State's prosecution of Apache in March 2012. The report was finally made public in May 2012, three years after it was completed, when State mines and petroleum minister Norman Moore tabled it in Parliament.
The Bills-Agostini report pointed to Apache's focus on cost and urgency and a confused understanding of the system intended to protect the pipeline against corrosion.
At an estimated cost of $2.4 to $3 billion, the Varanus blast was an expensive and drawn-out reminder of the fragility of the complex combination of technology, profit drivers, law and regulatory enforcement that underpins our daily needs.
---
Main image: Varanus Island today. Source: Santos.