Chevron
Chevron stays the carbon course as it hints at Woodside deal
Chevron boss Mike Wirth is not distracted by renewables as he pushes for more and lower cost production and looks to move gas through Woodside's Scarborough project.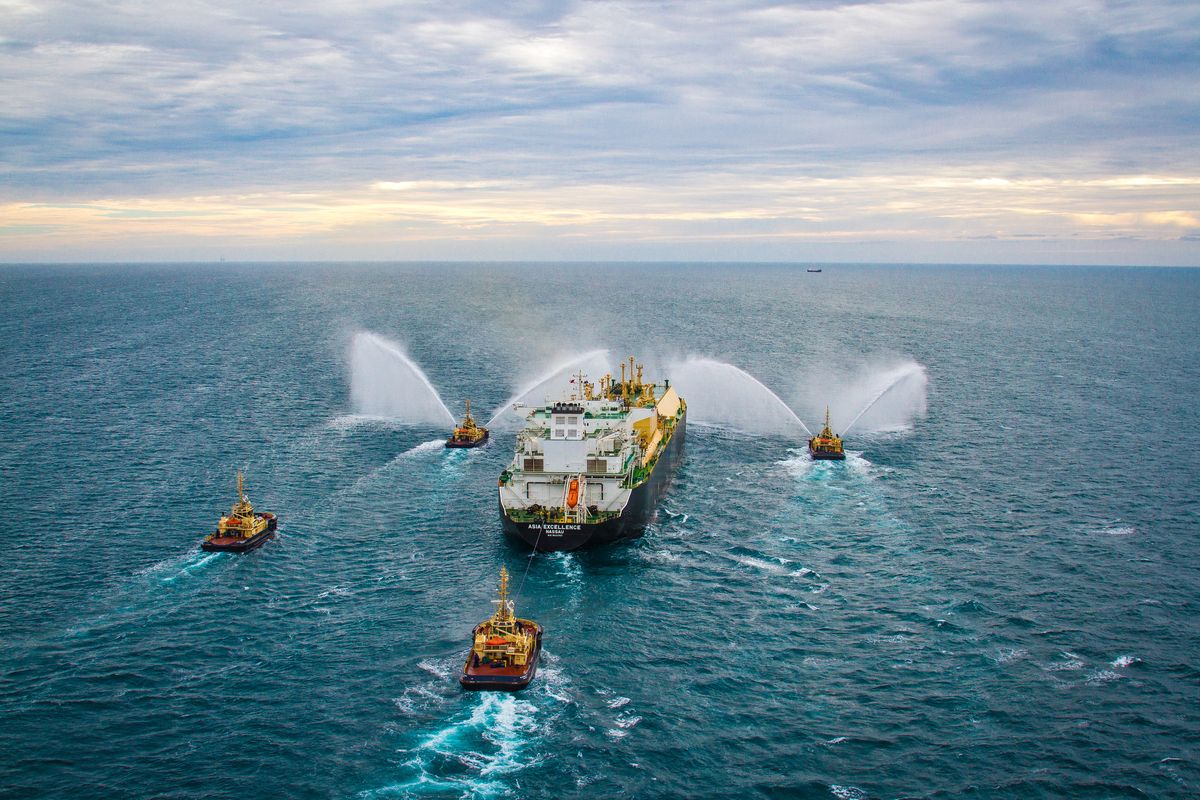 Chevron will stick to pumping petroleum with no preference for cleaner gas over oil as it chases long-term demand growth it expects despite growing alarm that the decarbonisation of the world's energy supply needs to speed up.
A focus on returns with less risk will see Chevron continue to push its Gorgon and Wheatstone LNG projects to cut costs and lift performance and perhaps cut a deal with Woodside to access the planned Scarborough project.
Speaking to Wall Street analysts last night Chevron chief executive Mike Wirth said with current policy and technology trends the International Energy Agency predicted energy demand would increase by a quarter to 2040 and oil and gas would maintain its market share.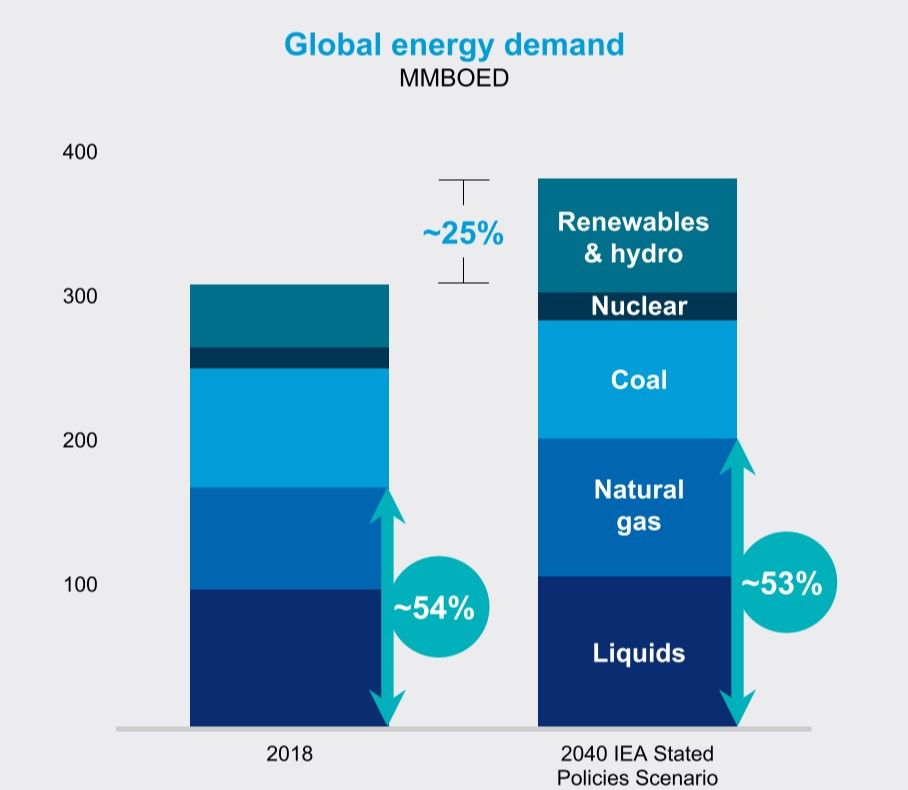 "Even in the IEA's sustainable development scenario which is Paris (Agreement) aligned oil and gas is expected to be about half the total energy demand," Wirth said
"Any way you look at it, the world will need more of what we produce, not less."
While some investors are alarmed that the world's response to climate change threatens the existence of the oil and gas sector, Wirth saw it as more of a temporary blip
"Short term dynamics have led investors to focus their capital elsewhere," Wirth said.
"Chevron recognizes this reality and is focused on self-help, not commodity prices, to deliver better returns."
While across the Atlantic BP and Shell talk of net zero emissions by 2050 and diversification into renewable energy, Chevron wants to carry on much as before except with less cost and risk.
Wirth, who has led the US major for two years, said investment in renewable energy would be limited to powering its operations.
Leaner and meaner in the Pilbara
So low profile was the issue of climate in Chevron's annual presentation of its long-term strategy that company management did not mention the benefits of gas over oil in a world tackling climate change.
Climate-driven demand for LNG was a main reason for Chevron's development of the Gorgon and Wheatstone LNG projects in WA.
Unfortunately, Chevron's project management skills were not up to the task of completing two simultaneous mega-projects. Chevron planned to build Gorgon for US$37 billion, but it cost US$54 billion. The Wheatstone budget blew out from US29$ billion to US$34 billion.
Chevron chief financial officer Pierre Breber revealed that the two projects, while great generators of cash, but due to high initial costs were achieving a return on capital employed of less than 10%.
Wirth said improved reliability and performance was the first step to improve the returns from the Pilbara projects. Capacity at Gorgon has increased by 2% and by 7% at Wheatstone, and he expected continued improvement.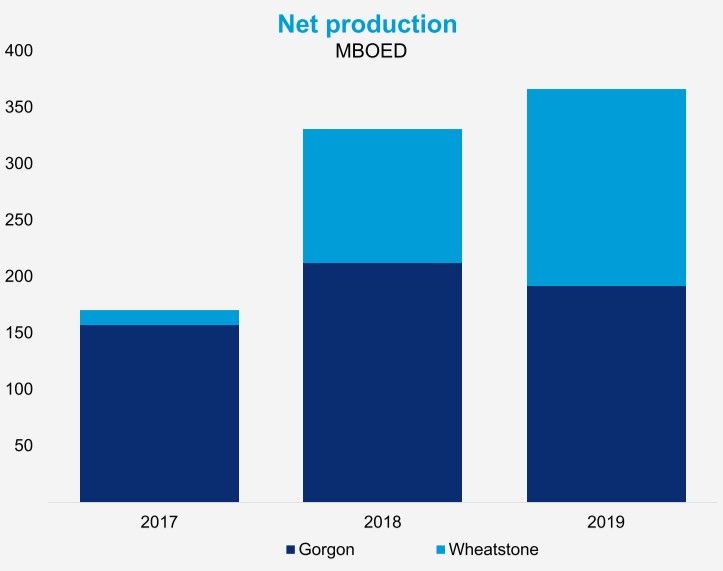 Hang on Mr Coleman
The second step in Wirth's plan to extract better returns from Australia is to use other facilities.
"We've got a lot of gas in Australia," Wirth said.
"There are other infrastructure opportunities to move that gas through without capital investment."
That infrastructure opportunity is the pipeline to the Pluto LNG plant for Woodside's Scarborough project. Chevron has wanted to hop onto the pipeline since then Chevron Australia managing director Nigel Hearne cheekily renamed Woodside's planned asset as the collaborative Trans-Carnarvon pipeline in May 2018.
Chevron's intent for its Clio and Acme fields is evident in its 2019 annual report filed with the US Securities and Exchange Commission in late February.
"The company is collaborating with other Carnarvon Basin participants to assess the opportunity of Clio Acme being developed through shared utilisation of existing infrastructure," the report stated.
Woodside chief executive Peter Coleman only needs a deal with co-venturer BHP to sanction the Scarborough to Pluto project by his mid-2020 target.
Chevron cannot stop Scarborough, but its one-sixth stake in the North West Shelf LNG plant gives it leverage over Woodside. It could veto the processing of excess Scarborough gas at the nearby NWS plant or stymie Woodside's larger Browse to NWS project.
While achieving agreement between BHP and Woodside has been the most discussed obstacle to the sanction of Scarborough, it may be that a three-way deal is required.
Expanding Chevron's LNG portfolio is a lower priority for Wirth than wringing maximum value out of his existing assets, but it is not an option he has excluded.
He said Chevron would be particular about any new LNG investment given the current over-supply.
"Everybody who is looking to make FID decisions on LNG is going to have to be pretty thoughtful on when and how they step into that market," Wirth said.
"We're in no hurry to do anything there so stay tuned."
---
Main Picture: First shipment of LNG from the Gorgon Project. Credit: Chevron.