Safety
Concern over corrosion found at Woodside's North West Shelf LNG
Woodside has found corrosion during a shutdown of the North West Shelf's LNG Train 4 that potentially is a serious concern. It is understood Woodside is now inspecting other trains for the problem.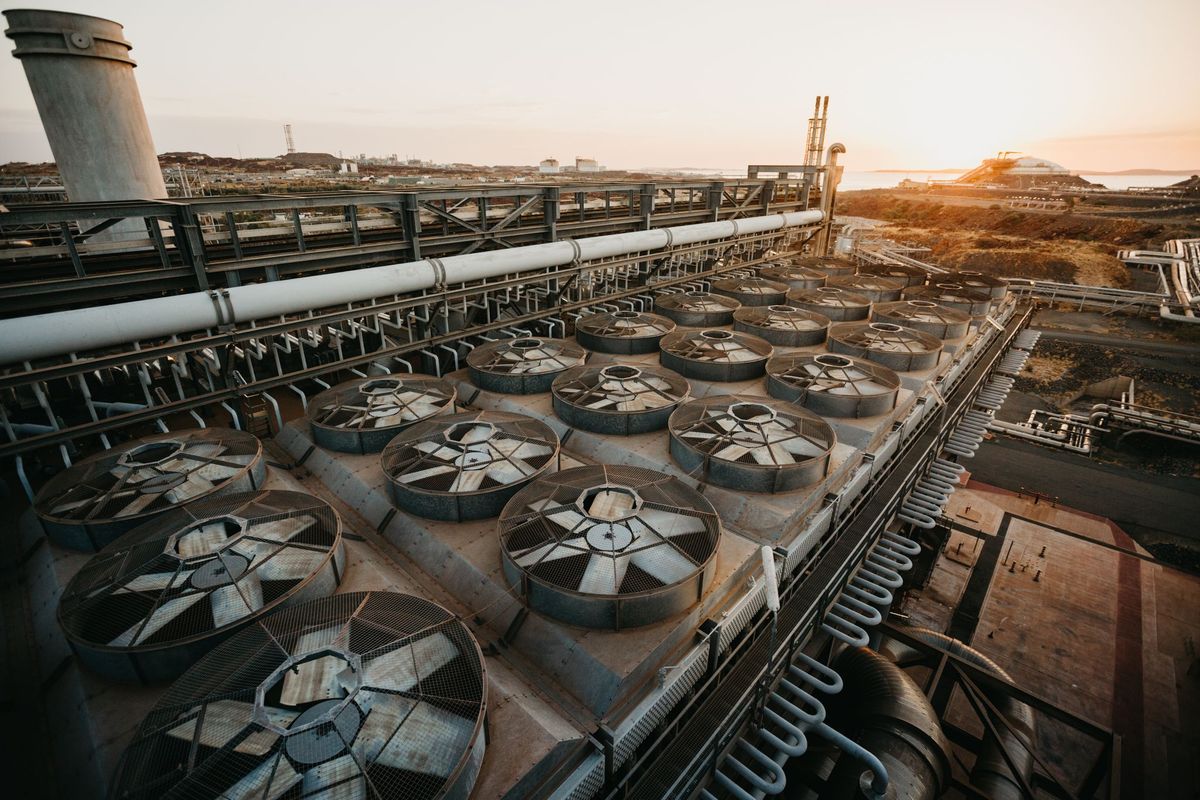 Woodside is investigating corrosion identified this week on a North West Shelf LNG train, and there are concerns the problem could be more widespread at the plant.
Woodside started a long-planned shutdown of Train 4 of the NWS LNG plant near Karratha in mid-June.
Boiling Cold understands earlier this week radiography results revealed several areas on propane pipework were corroded to less than half the original wall thickness. Such a material loss would dramatically increase the risk of flammable propane leaking – a loss of containment in industry terms - when the train is in operation.
The pipework was covered in a fire protection coating called Chartek that Boiling Cold understands was found to be cracked during a 2017 inspection.
Train 4 was to be shut down for maintenance last year, but the work was pushed back in March 2020 when Woodside cut costs in response to the COVID-19 driven crash in oil prices.
Corrosion under pipework insulation or coatings that allows water to enter due to poor installation or later cracks is a well-known problem in the oil and gas sector and made worse by the difficulty of detecting it.
After the discovery on Train 4, it is understood Woodside directed inspectors to urgently look at the Chartek coating on two other NWS LNG trains that, unlike Train 4, are operating.
Department of Mines, Industry Regulation and Safety director dangerous goods and petroleum safety Steve Emery said the regulator is aware of potential corrosion concerns at the LNG plant.
"The company advised the department that during routine maintenance as part of a scheduled shutdown, corrosion was found on some of the plant's components," Emery said.
Emery said that as the train is shut down and there was no loss of hydrocarbons, Woodside was not formally required to report the matter to DMIRS.
"Woodside is currently investigating the nature and extent of the corrosion," Emery said.
Boiling Cold asked DMIRS what it was doing to ensure the other four NWS LNG trains currently operating were safe.
"The department has no plans to take any action at this time but remains in close contact with the company," Emery said.
Woodside planned two NWS train shutdowns in 2021: Train 4 in the March quarter when the Goodwyn platform is being worked on, and Train 2 in the September quarter to coincide with shutdowns on the North Rankin platforms.
The planned NWS shutdowns pushed Woodside's expected 2021 LNG production to 70 to 72 million barrels of oil equivalent, down from 75 MMboe in 2020.
Boiling Cold asked Woodside how serious the corrosion on Train 4 was, whether the other NWS trains were safe and if the company still expected to meet its 2021 production guidance. Woodside declined to answer any questions.
Later Woodside told Reuters there was no material impact to current production guidance.
"We have discussed with the regulator and are taking all necessary measures to ensure the ongoing safety of our people and operations," the spokesperson said.
Train 4 is one of the North West Shelf's newest LNG trains and has been in operation since 2004. The North West Shelf's first three smaller trains entered service from 1989 and Train 5 started up in 2008.  
Chartek is a so-called intumescent technology that expands when heated to provide insulation from heat from a fire. Hydrocarbon fires often cannot be extinguished with water, so it is critical vital structures and piping remain operational during a fire so the fuel source can be switched off to put the fire out.
The coating is widely used in the oil and gas industry, including on Woodside's Pluto LNG plant and Goodwyn A platform.
Woodside's discovery of problems during a planned shutdown comes a year after Chevron's similar experience at its Gorgon LNG project.
At Gorgon, cracks found on propane vessels extended the train shutdown and were sufficiently serious to require Gorgon's other two trains to be shut for similar repairs. As a result, the $US54 billion project has operated at two-thirds capacity for almost all of the past 12 months.
Six equal partners own the North West Shelf project: operator Woodside, BHP, BP, Chevron, Shell, and Japan Australia LNG that Mitsui and Mitsubishi own.
---
Updates
9 July 2021, 6:20PM: clarified in first para that problem could be more widespread at the plant, not widespread over the industry.
10 July 2021, 10:00AM: added Woodside comments to Reuters
---
Main image: North West Shelf project's Karratha Gas Plant. Source: Woodside Energy Limited
---