Inpex
Casual offshore workers left behind as Inpex prepares for virus
Inpex is reducing its offshore workforce to tackle COVID-19 risk leaving casual workers not knowing when they will next have paying work.
To reduce the risk from COVID-19 Inpex is slashing the number of contractors on its facilities offshore WA and the casual workers do not know when they will next have paying work. The move is the opposite of the support for all employees that the resources sector promised Premier Mark McGowan this week.
One Ichthys offshore worker told Boiling Cold that the move by Inpex to cut staffing to reduce risks to operations from the virus was like an insurance policy, except the company was not paying for it.
Maintenance contractors employ a large portion of the workers on two Inpex-operated facilities off the Kimberley coast.
In a note to its staff on Inpex facilities dated Wednesday, March 11 Monadelphous said manning would be reviewed over the next week and it expected numbers would reduce.
"Casual employees will be affected by this review and, depending on numbers identified, some full-time employees may also be affected," the note read. Monadelphous said it was seeking other positions for affected employees and offered them confidential counselling.
Other contractors for Inpex are also reducing headcount on the Ichthys Explorer platform and the Ichthys Venturer oil vessel. Boiling Cold understands a significant number of workers are scheduled to leave today.
On Wednesday, the same day Monadelphous issued the note to its offshore Ichthys employees, Premier Mark McGowan told resources industry leaders to "keep their hardworking staff employed" during the COVID-19 outbreak.
Chamber of Minerals and Energy chief executive Paul Everingham told The West Australian that for both employees and contractors the resources sector had "their wellbeing and their safety at heart and as a priority".
"We are keen to keep on the contractors and employees that, rightly, have been a big part of our members' successes," Everingham said.
The CME declined to comment on the actions of Inpex.
Inpex was asked if it felt it had any responsibility to its casual workforce in these unprecedented circumstances. Inpex did not respond.
Positions to be left vacant include electricians working on electrical equipment in hazardous areas that Inpex had deemed critical to safety before a protected action, or strike, on the two facilities in September.
EEHA technicians ensure that the tens of thousands of electrical fittings in hazardous areas on the Ichthys facilities are properly sealed so a spark cannot cause gas to explode. A review commissioned by Inpex and revealed in January 2019 showed about half the fittings failed safety tests.
Prior to the planned protected action by Monadelphous workers Monadelphous argued that continued EEHA work was essential to safety.
In an email seen by Boiling Cold Monadelphous listed EEHA inspection as one of 12 activities that were essential for Inpex to comply with its safety case that documents the procedures agreed with the offshore safety regulator NOPSEMA. The email stated that the listed work was required to manage the risk of events that could cause multiple fatalities.
Inpex was asked if all safety-critical maintenance and inspection work could continue with reduced manning but did not respond.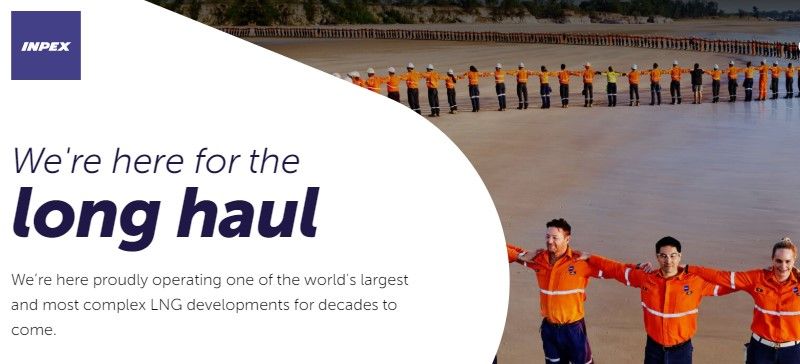 A NOPSEMA spokesperson said Inpex is not required to inform them of reduced manning as long as it continues to comply with each facility's safety case.
"Where a duty holder is unable to undertake certain works onboard offshore facilities, they must keep these areas safe and protect the personnel from risks," the NOPSEMA spokesperson said.
NOPSEMA is promoting the sharing of best practices for dealing with the virus risk.
"NOPSEMA expects duty holders to focus on this rapidly developing health risk in addition to their continued attention to other activity risks."
Monadelphous did not respond to a request for comment.
Yesterday in a company internal message Inpex president director Australia Hitoshi Okawa said most office employees would start working from home next Monday March 16 "to support your wellbeing and our company's business continuity during the COVID-19 outbreak."
Inpex will review the situation weekly and aimed to return to normal business as soon as possible.
Woolworths, Telstra and the Commonwealth Bank yesterday all agreed to pay casuals in some virus-related circumstances. The Commonwealth will pay its casuals if they are sick or need to go into isolation. None of the reported criteria for paid leave covered the circumstances on the Ichthys facilities where the employer decided it no longer required healthy workers.
---
Main Picture: Ichthys Explorer central processing facility. Credit: Inpex.