=== from the archive ===
BHP doubles down on high margin oil and gas
While BHP's dominant mining arm wants to be seen to be greener its highly profitable petroleum arm is not slowing down.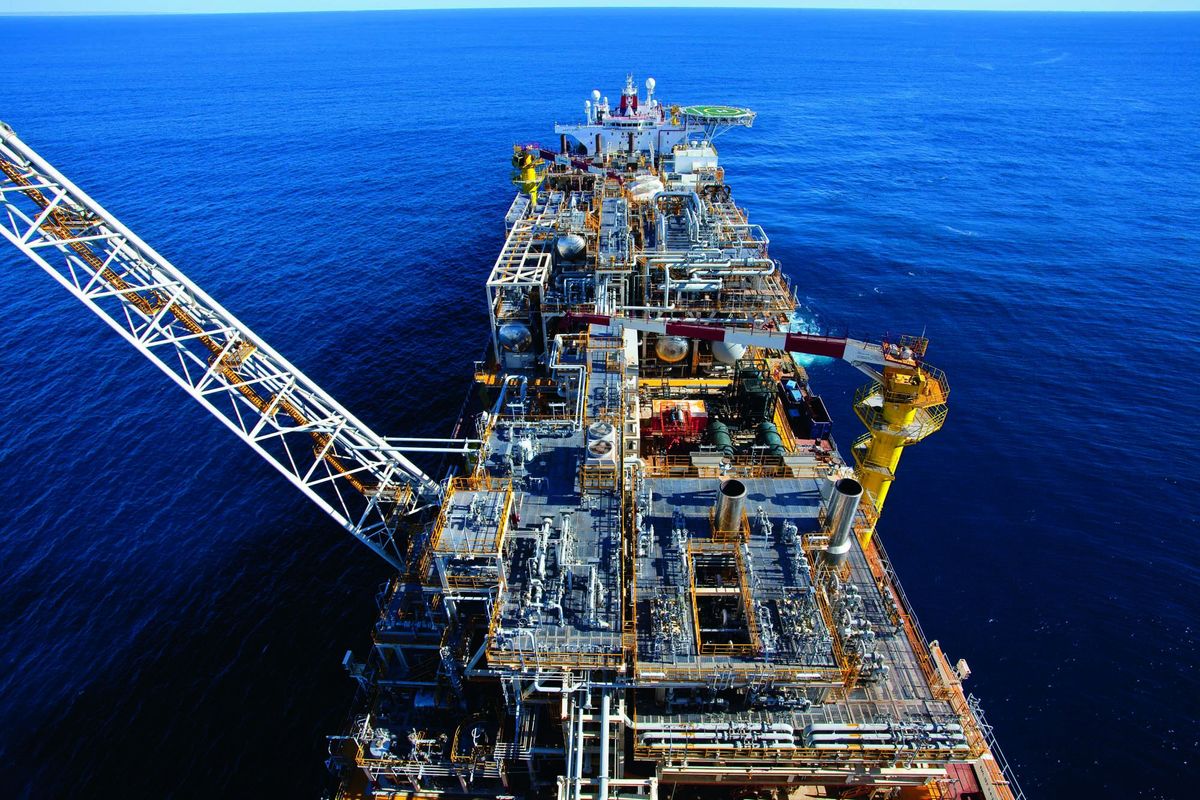 This article was first published in Australian Energy Daily © Peter Milne.
If some in the resources game thought BHP chief executive Andrew Mackenzie's July climate speech was too much like Al Gore's "inconvenient truth" then conversely yesterday BHP petroleum head Geraldine Slattery echoed Sarah Palin's "drill baby drill" chant.
Slattery, a member of the mining giants executive leadership team, told investment analysts in Sydney that BHP could grow its annual production by 3% a year over the next decade.
"We have a pipeline of competitive growth opportunities with average rates of return of around 25%," Slattery said.
BHP's enthusiasm for oil and gas can be explained by the division delivering margins greater than 65% during the past five years, the highest in the group, with an average return on capital employed of about 15%.
The Anglo-Australian company believes the success can continue due to its analysis that the oil price will rise even if demand peaks as there is not enough cheap US shale gas to replace declining production from existing fields.
BHP petroleum sales and marketing officer Michiel Hovers regards the electrification of the world's light vehicles as inevitable with buses likely to follow.
However, BHP expects growing demand from industry and trucks will more than compensate for the loss of the light vehicle market. It does not expect significant electrification of trucks until well past 2050 when there would be a global fleet of 100 million trucks, up from 60 million today.
"We believe that battery technology the weight and cost dynamics of batteries will impede an accelerated adoption," Hovers said.
BHP is less bullish on the price of gas as it is more abundant.
"We like gas but...we need to be very selective in the opportunities we pursue," Hovers said.
"It is therefore that we favour oil, but still find gas attractive when advantaged."
Australia is about gas
One of those advantaged gas assets is BHP's 50% share of the ExxonMobil-operated Bass Strait production.
"Very valuable to us, lots of cash, and we continue to invest...because of its access to such a strong market," Slattery said, showing that its Bass Strait operations were the big winners from the Gladstone LNG projects, gaining a link to higher international gas prices without spending a cent.
Slattery said BHP was considering all its options after ExxonMobil's announced in September it wanted to sell out of the Bass Strait and she expected a deal would take a couple of years.
"The Bass Strait has a big importance to the security of the eastern Australia gas market and so, of course, that does give us pause for thought," Slattery said.
BHP would concentrate on extracting as much value as possible from the Bass Strait for the next few years.
"Beyond the mid-2020s...we don't see material upside, but we continue to test it because that's some of the highest returns that would likely see from any of our assets," Slattery said.
BHP also owns 25% of the $US11 billion Scarborough LNG project that Woodside wants to sanction in the first half of next year but BHP is working at a slower pace.
"We have increasing confidence in a sanction decision readiness in 2020," Slattery said.
Hovers said BHP would invest in Scarborough if returns were sufficient under the company's low LNG price scenario that included Qatar accelerating the development of its giant low-cost North field.
---
Please support Boiling Cold to keep yourself and others informed about energy, industry and climate in WA.
Independent news and analysis free of government and big business spin.

---
Main image: BHP's Pyrenees floating production storage and offloading oil vessel off the WA coast . Source: BHP.
---