Pilbara Summit 2021
A green Pilbara needs wind and one network: Alinta
WA's iron ore miners must develop wind power and drop decades of rivalry to share transmission networks to meet their emissions reduction targets, according to Alinta Energy.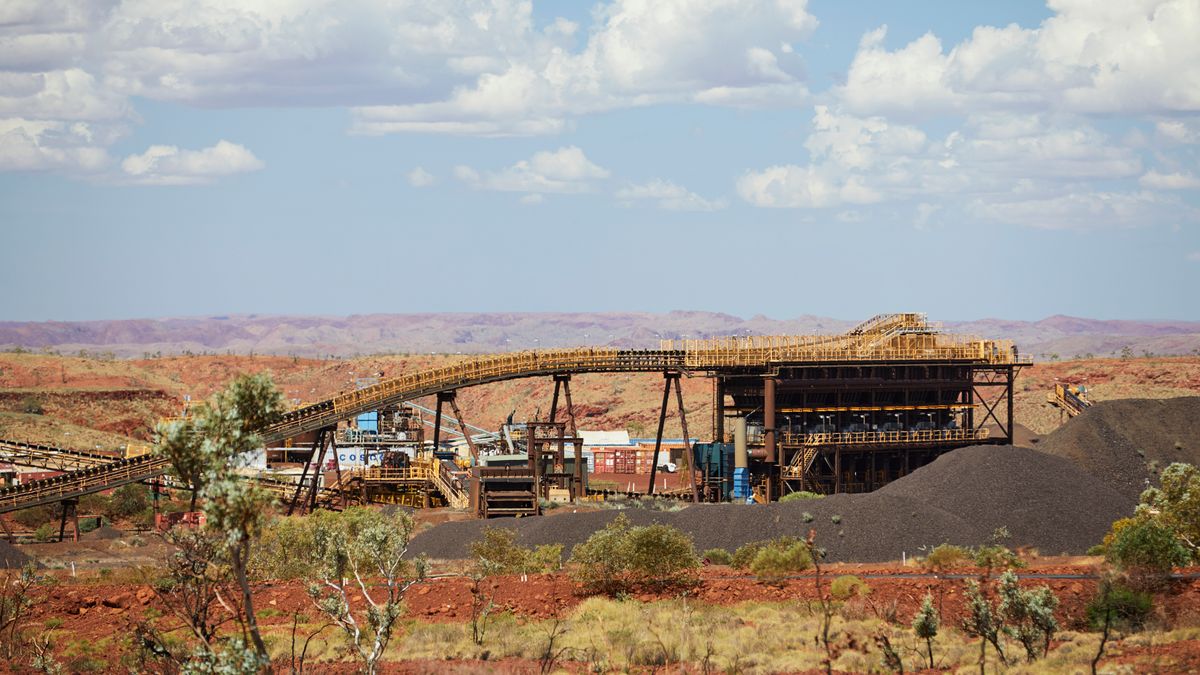 For the Pilbara to decarbonize, miners need to join their transmission grids, add wind and for about a decade use a lot of gas, according to Alinta's Gary Bryant.
Alinta Energy general manager asset strategy Gary Bryant said miners could achieve 60 to 70 per cent of renewable energy for their stationary power needs "without really struggling too much, so long as you've got to think about what you're doing first."
"It's overly simplistic, but it's not hard to decarbonize your stationary power system," Bryant told the Pilbara Summit in June.
Bryant said miners had to move from diesel to gas, generate solar and wind power, and add storage and network devices to cover the variability of renewables.
Solar without wind required a bigger battery and could achieve about a 50 per cent renewable energy share with gas generating the rest of the power.
Bryant said this level of renewable penetration might get some miners to their 2030 emissions targets, but cutting deeper required wind.
The 15-year Alinta veteran said 100 per cent renewable power was unlikely "anytime soon," and gas would be required in the transition for at least 10 years as economical storage was not yet available to cover extended periods with little wind or solar.
Bryant said pumped hydro storage would never work in the Pilbara, as the landscape did not have sufficient elevation differences.
"We're in a bit of a raging street battle at the moment between hydrogen and battery storage as to what's going to be the most economic form of storage."
Bryant said current batteries were only suitable for storing up to one day of power.
Finding locations for potential wind farms was difficult as a good wind resource had to be inland away from the highest cyclonic winds, near existing infrastructure, not on area likely to be mined, and away from heritage areas.
"I'm not going to deny that it's not a problem, but if you can find a spot, that's absolutely the way to go."
Bryant said the future of renewable energy in the Pilbara was "dead in the water" without the support of traditional owners.
Alinta has found "a couple" of prospective wind farm sites and hoped to progress them over the next 18 months.
Sodars, or sonic detection and ranging devices, that use dust particles in the air to measure wind speed have been deployed to some sites.
Clean and mobile not yet solved
Mobile equipment such as haul trucks and trains are more difficult to decarbonize than power generation.
Bryant said the electrification of mobile equipment would push up gas consumption until storage technology improves, requiring efficient utilization of gas pipelines.
"Gas pipelines just can't carry enough gas for all of the mining activities to be electrified," Bryant said.
Bryant said a small miner could use 200 million litres of diesel a year.
"That's a pretty substantial amount of carbon that you have to abate in order to get the carbon-neutral targets," Bryant said.
"The fact is that technology is just not there yet."
Switching a haul truck to LNG or compressed natural gas cuts emissions by only about 27 per cent.
The practicality of catenary systems - similar to Melbourne's trams – was heavily dependent on the mine layout. Batteries had insufficient capacity, although the industry was supporting the development of fast charging technology.
The use of hydrogen fuel cells lost about 20 per cent of the renewable energy used to make the hydrogen and a further 20 per cent when the hydrogen generated electricity in a fuel cell.
An added complication is that loads from mobile equipment were highly variable, such as haul trucks using more coming out of a pit loaded than going down into a pit empty.
Transmission cooperation key
One step to decarbonize the Pilbara has no technical problems but decades of commercial rivalry to overcome.
Bryant said the Pilbara has multiple transmission networks: Horizon Power's North West Interconnected System between Port Hedland and Karratha; Rio Tinto's lines from Karratha to Hope Downs; Alinta's network between Newman and Cloudbreak; and soon Fortescue's network for its Ironbridge magnetite project. BHP also transmission lines.
"None of these networks are really connected," Bryant said.
"No one really works well together,
"It's all about producing the power that you need for your mining operations."
Bryant said if the Pilbara had one interconnected network like the South West of WA it would "open the door for carbon reductions for the miners."
Existing miners could share loads and diversify their renewable generation sources. New entrants could avoid the need to use standalone diesel power plants.
Bryant said a combined network would need an independent operator.
"Iron ore miners, I'm not saying they don't trust each other, but they're certainly interested in protecting their commercial position," Bryant said.
"And it's unlikely that an iron ore miner controlling the network that they are going to be sharing is going to be palatable,
"So, you have to figure out a commercial model where no one has control, but everyone has a say."
Bryant said compensating companies that had invested heavily and taken risks to develop their networks would be complex.
Until storage and interconnectivity improve, miners are likely to prioritize ensuring they always have sufficient generation capacity over reducing costs and emissions.
"Because of the amount of money on the line, capacity is going to stay king," Bryant said.
"I'm pretty sure BHP and Fortescue and Rio aren't going to thank anyone for no power at $200 a tonne of iron ore."
---
Main image: Fortescue Metals Groups Iron Bridge project. Source: Fortescue.
---